Wheel Throwing Forms for Spring – NEW!
This five-week class will focus on spring time as a theme. We'll work on two projects that can bring some of the spring season into your life. We'll also create a few small pots with trays and a lantern with a base.

Special Notes
Class will not take place on Memorial Day, Monday, May 25, 2020.



Students must have a wheel at home. If you don't have a wheel at home and want to take this class, you can consider renting one from VisArts. We'll be renting out wheels and other tools and equipment to students and the public starting Monday 4/20. If you're interested in a rental, please send an email to our clay studio manager Jeff at [email protected] to apply.



This class includes 12.5 lbs of stoneware provided by VisArts as well as the ability to bisque-fire pieces made in class. Clay can be picked up from VisArts on a designated pick-up day and we'll have scheduled drop-off days later in the session for dropping off pieces to be bisque-fired. We'll share more information about this to students after the class is confirmed. We will also offer free delivery within 10 miles to those who are not able to drive to VisArts to pick-up their clay.



All online classes require students to have a computer, smart phone, or tablet with a reliable internet connection. Students will use Zoom, so please download the app or log in with plenty of time before class.



Materials List
All materials listed below are acquired by the student, so please check materials list to make sure you gather materials you have and purchase what you need before the start of your class.

Download material list


About the Instructor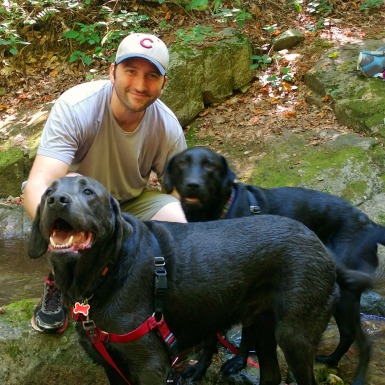 Jeff Vick
Jeff Vick moved to Virginia to attend graduate school at Virginia Commonwealth University after living in Illinois for 27 years, completing his MFA from VCU in the Crafts/Materials Studies program in 2006. He has been working with clay since taking his first pottery class in 1996. Currently Jeff creates functional and decorative wheel thrown pottery professionally, traveling to regional craft fairs, while also teaching pottery classes and managing the ceramics studio at the Visual Arts Center of Richmond. His works are represented by Glave Kocen Gallery and can also be found at Shockoe Bottom Clay, Stewart Gallery and the VMFA Museum Shop.
See More Classes By Instructor
Instructor Website
Back to Classes