|
|
Current Annual Artist Residents
Current Annual Artist Residents
Franchell Mack Brown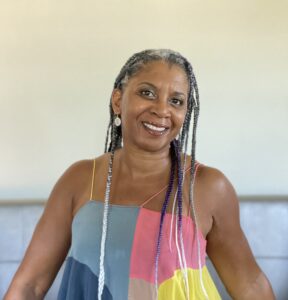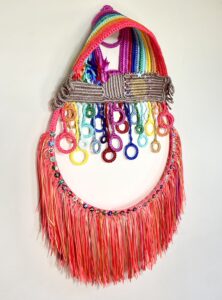 Franchell Mack Brown is an artist employing an amalgam of materials in her practice. From the pliancy of crocheted ribbon to industrial cording and the solidity of welding, she juxtaposes soft and hard, exploring the dualities of being. 
Mack Brown's upbringing in a family of civil servants who pursued creative avocations alongside their occupations instilled a reverence for honoring the artistic impulse and awe for ingenious problem-solving. She jumped at the chance to attend Duke Ellington School of the Arts in a cohort of creative kindreds spending their high school years balancing academic rigor and collegiate-level immersion in the visual arts. 
Seeking out pockets of artistic communion and opportunity in other cities, including Chicago, New York, Pennsylvania, Tokyo, Atlanta and Wilmington, she continued to hone her craft.   
Mack Brown entered the New River Community College welding program in 2014. She spent her after-work hours in the campus weld lab, creating those armatures and improving her welding skills. In 2015, as a certified welder, she accepted a position on a crew for a project that took a prototype truck cab to production for Volvo Trucks. 
Seeking offers elsewhere, she accepted a lucrative, non-welding creative position in Richmond, VA, where she resides today with her daughter and son, reinvigorated to continue and expand her professional art practice. 
www.FranMackArt.com
https://www.instagram.com/fran.mack.art/ 
---

Sam Christian (They/Them)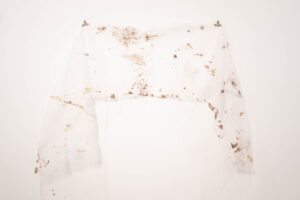 Sam Christian is a Richmond native finding every way to celebrate and preserve the inherent strength found at the intersection of black and queer identity. Christian uses multiple forms of media including Fiber (Quilting), Digital Drawing and Printmaking to convey the chaos of queer childhood, the utility of black art and the need to preserve one's self in the face of adversity. Christian asks every viewer to question their ideas of liberation and community Care. 
https://www.highmightyco.com/
https://www.instagram.com/highandm1ghtyco/ 
---
David Joo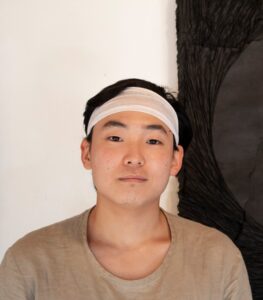 David Joo is a papermaker and artist focused on finding new expression in paper's tactile and sensuous details. His work stems from paying close attention to both how paper is made and put to use in art and in the broader culture, ranging from the material foundations of visual culture to paper's role in transmitting information. His designs and sculptural paper works have been shown in galleries, resorts, and virtual spaces after his practice first emerged amid the pandemic. 
---
Ty Phelps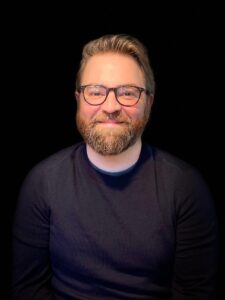 Ty Phelps is a writer, teacher, and musician originally from Madison, Wisconsin. His writing has appeared in Blackbird, Poets.org, Barstow and Grand, Clackamas Literary Review, Scribble, Streetlight, Zizzle, and elsewhere. He won the 2021 Nancy Ludmerer Fellowship for Flash Fiction, Virginia Commonwealth University's 2019 Catherine and Joan Byrne Poetry Prize, The Gravity of the Thing's 2016 Six Word Story Contest, and was a finalist in Gigantic Sequins 2016 flash fiction contest. He holds a BA in English from Carleton College, an MA in Teaching from Lewis and Clark College, and an MFA in Fiction and Creative Nonfiction from Virginia Commonwealth University, where he served as VCU's 2021–2022 Cabell First Novelist Award Fellow. After living in Portland, Oregon for 11 years, Ty found his way to Richmond in 2019. When not writing or reading, he enjoys exploring the natural world, obsessing over 80's alternative music he was too young to notice at the time of its release, and playing almost every kind of drum.