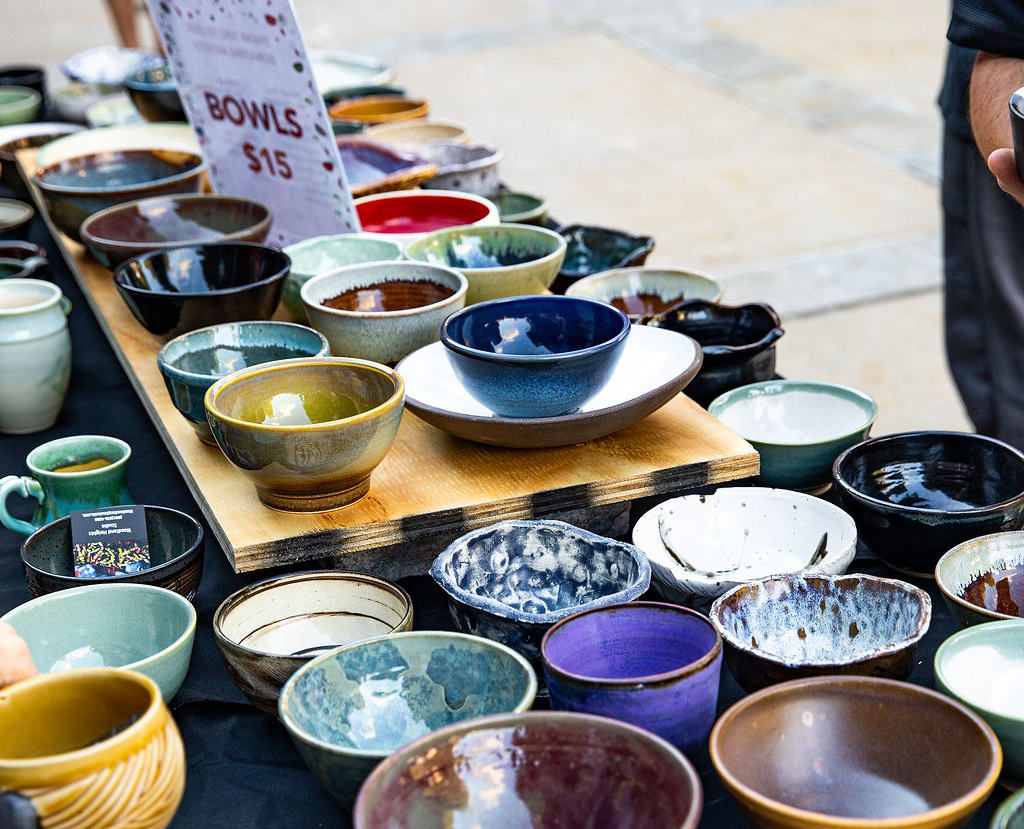 The VisArts Chili Throwdown happens on the first Friday of October at VisArts and is the perfect kick-off for the fall season. Participating restaurants from all over Richmond contribute their best chili, which is taste-tested by both a blind jury and the event's attendees. Adult admission includes a handmade ceramic bowl made by a VisArts clay artist, a full pour of chili, beer and wine tickets, and live music. All proceeds benefit VisArts.
This year's event is October 6, 2023 from 6-9 p.m. (VisArts members get early access from 5-6 p.m.)
Tickets are on-sale now!