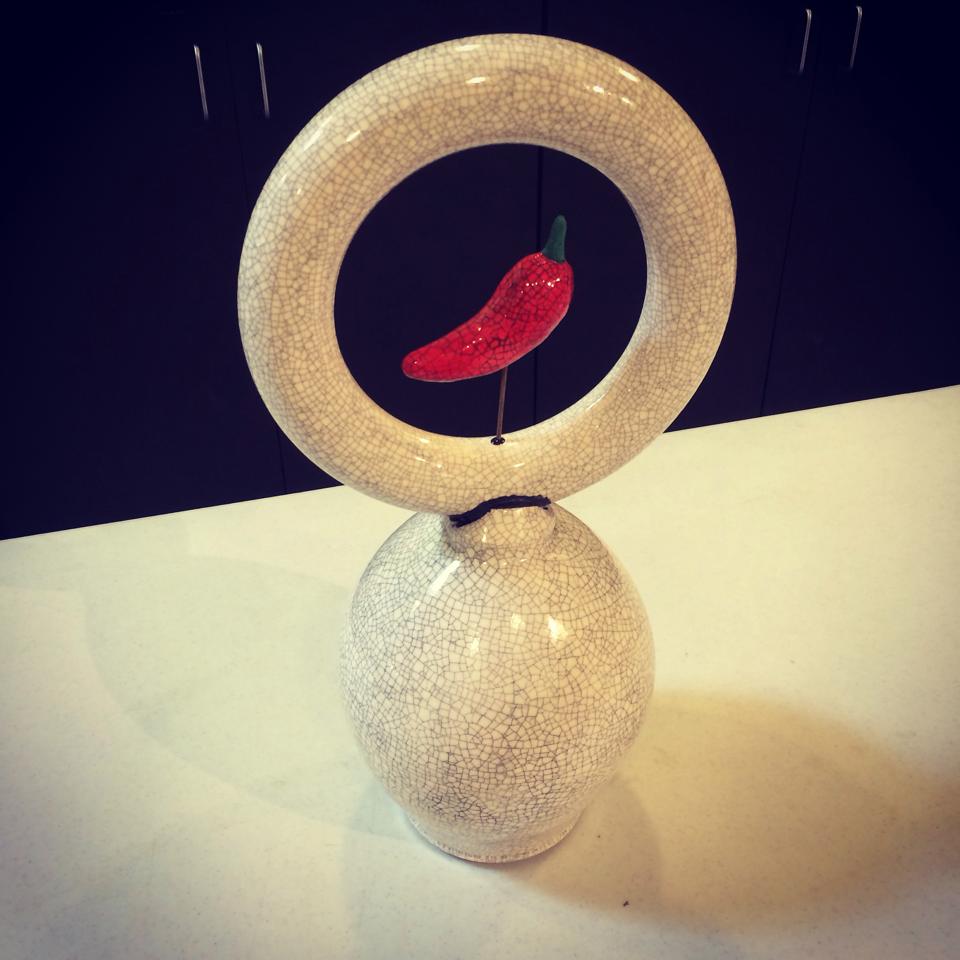 The Art Junction Chili Throwdown takes place each fall and benefits the Visual Arts Center of Richmond's clay studio. This year's event is on Friday, Oct. 7 from 5 to 8 p.m. and features the chili of 25 participating restaurants and bluegrass music by South Hill Banks.
Last year, more than 500 people attended the indoor/outdoor event. Tickets are $20 for VisArts members and $25 for the general public. Kids under age 12 eat for $5 and kids under age 3 eat free. Adult admission includes a handmade ceramic bowl—made by a VisArts clay artist—and a drink ticket. Additional ceramic bowls will be available for purchase.
Participating restaurants contribute their best chili, which is taste-tested by both a blind jury and the event's attendees. After guests have voted, they're welcome to go back for a full bowl of their favorite chili. At the end of the evening, VisArts presents two restaurants with awards—an overall award, selected by the judges, and a people's choice award.
The Art Junction Chili Throwdown is hosted by VisArts' young professionals group, the Visual Arts Creative Ambassadors.
Special Thanks to Our Sponsors
The following individuals helped make this event possible: Kate and John Ackerly, Rachel and Kevin Beanland, Liz and Preston Bryant, Martha and Lee Chapman, Kelly and Rodney Chenault, Stefanie Fedor, Rebecca and Malcolm Gray, Beth and Josh Kayer, Lizzie and Chris Oliver, Al Pellenberg, Debbie and Joel Ray, Susan and Hossein Sadid, Julie and Andy Valerie, Jill and Mark Webb, and Patty and William Wilkerson.