|
|
Current Studio Access Residents
Current Studio Access Residents
The Visual Arts Center of Richmond's Studio Access Residency is designed to support emerging and established visual artists as they develop new ideas and to foster artistic exploration by providing free access to VisArts' 17 communal studio spaces.
---
Aurele Gould (she/they)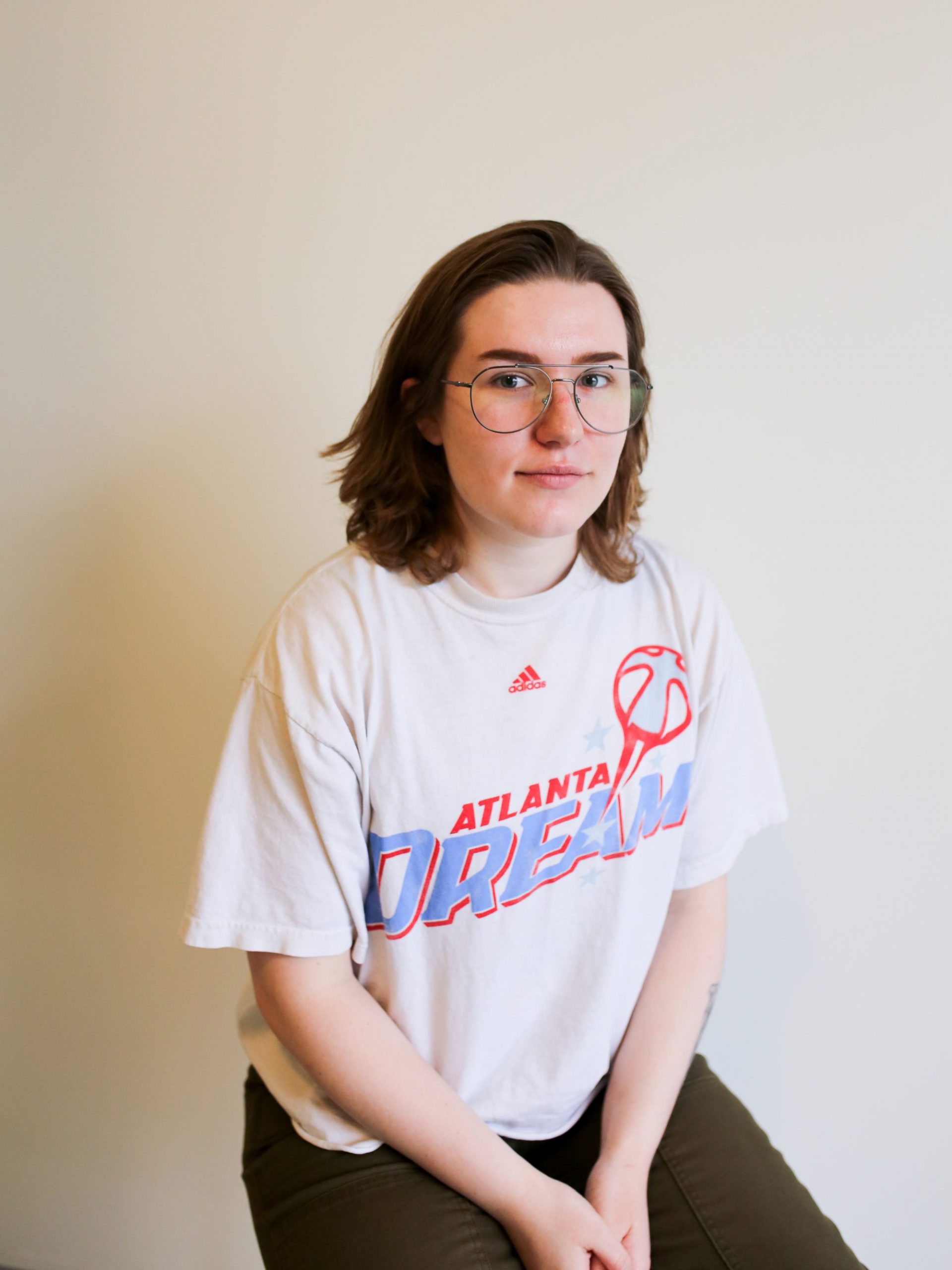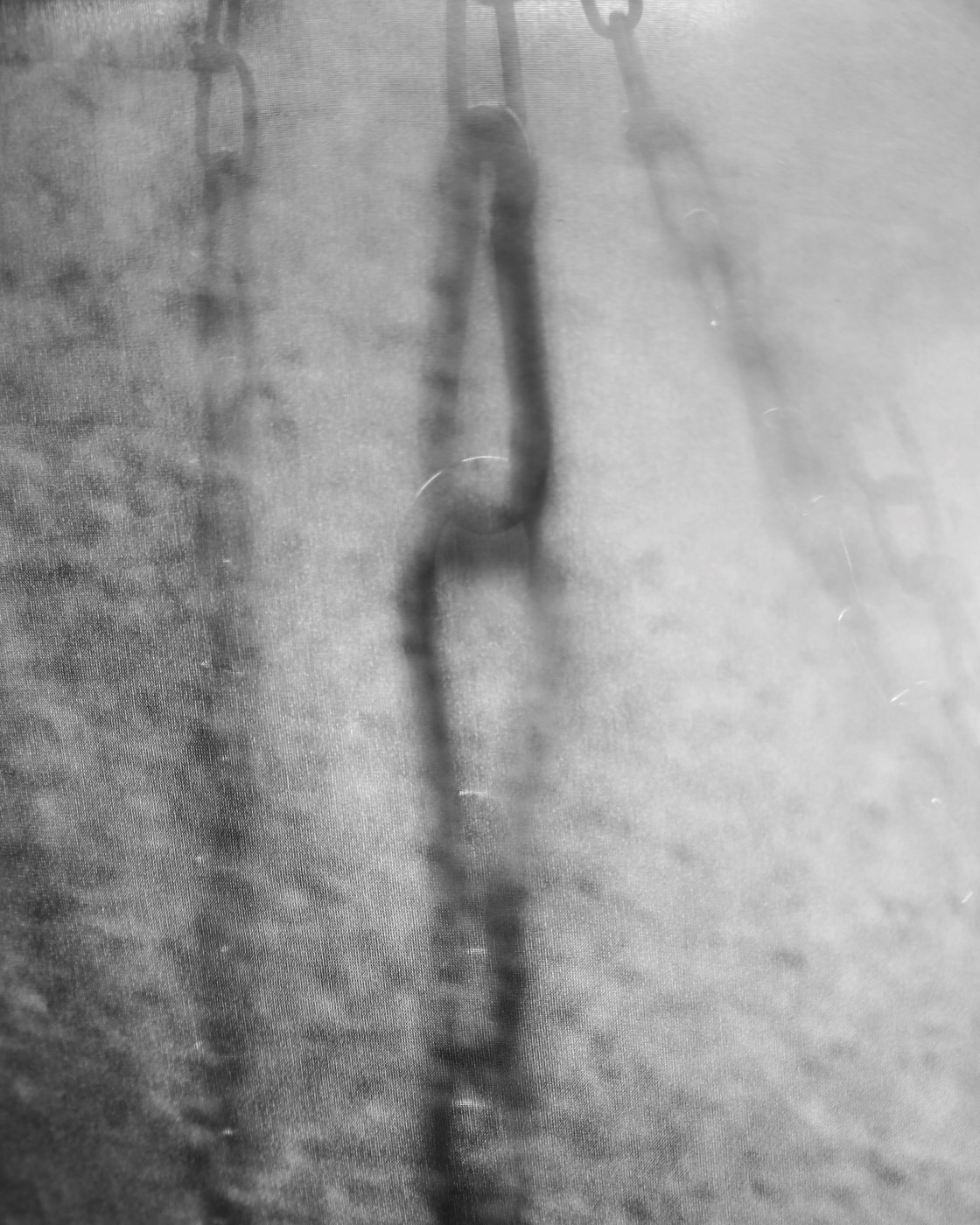 Aurele Gould is an image-maker based in Richmond, Virginia with a BFA in Photography from Virginia Commonwealth University received in 2019. They have also received the 2020-2021 Professional Fellowship Award from the VMFA and Distinguished Photographer Award from Alex Klein of the ICA Philadelphia. Weaving between a constructed reality and a lived experience, Gould's images derive from a personal drive to create a thesaurus of visual language for non-men. 
www.aurelegould.com
instagram.com/aurelegould
---
Bernadette Larimer (she/her/hers)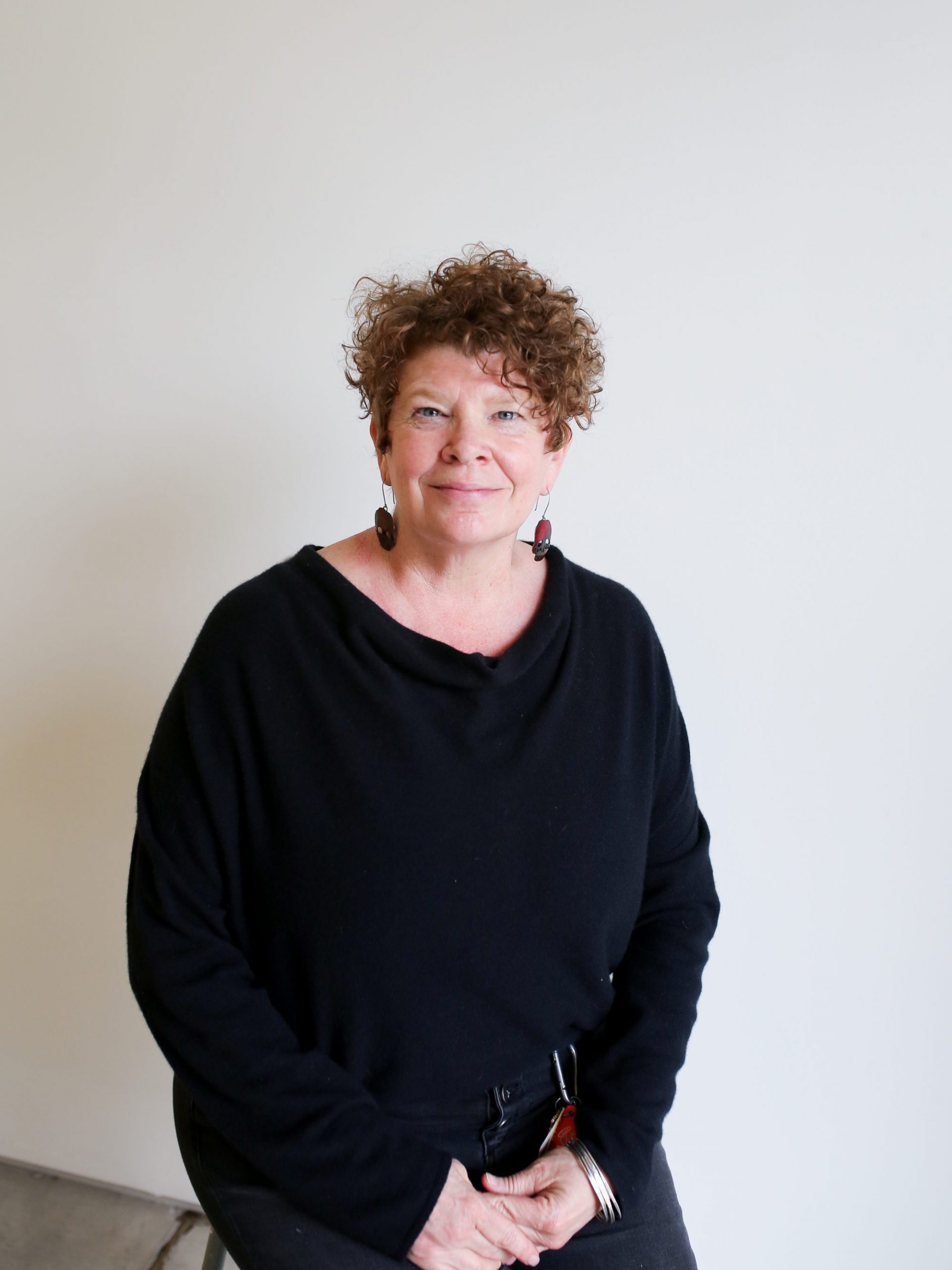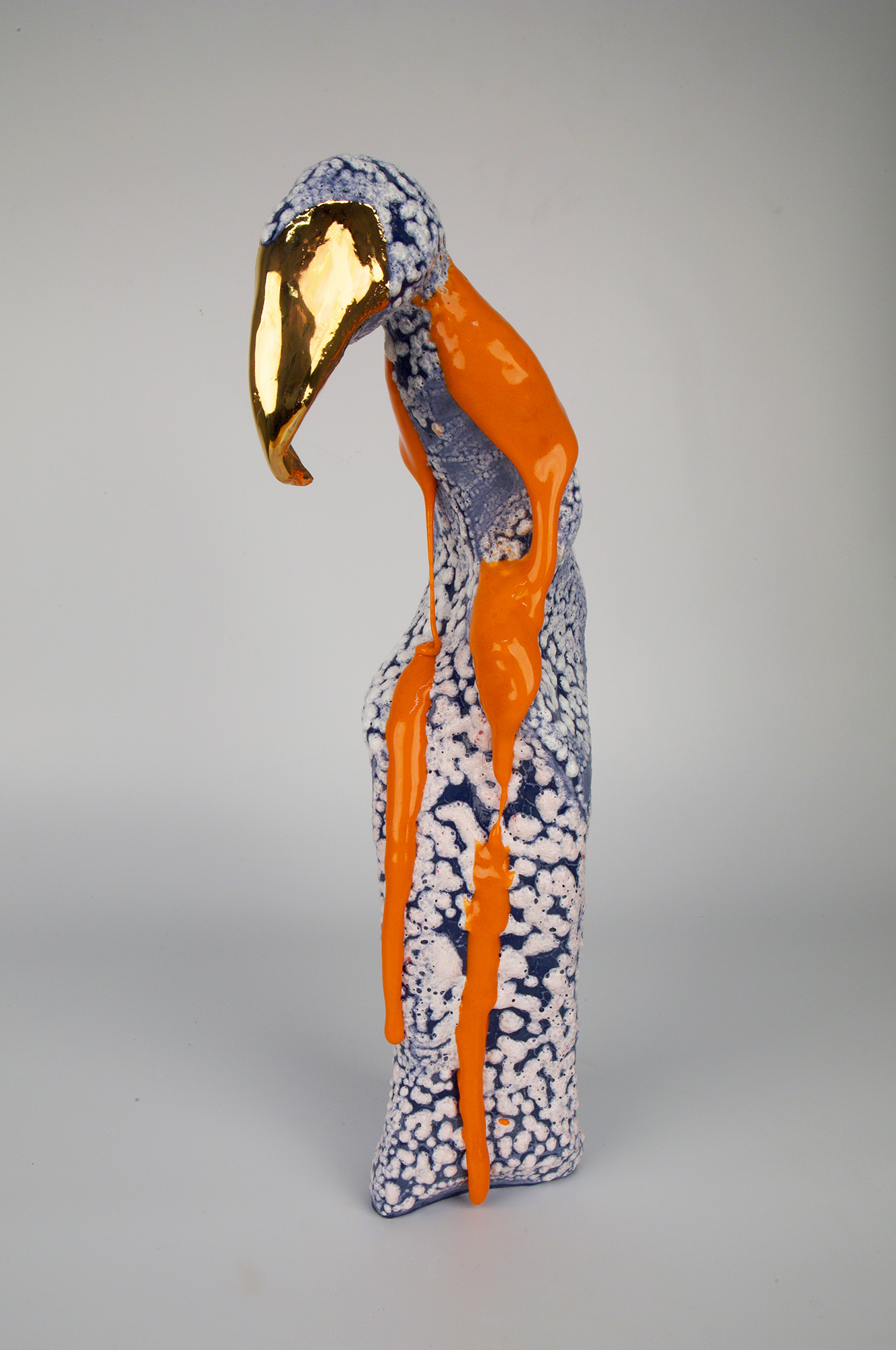 Bernadette Frerker Larimer is a ceramic artist currently living in Southern Virginia. She received her BFA with an emphasis in ceramics from New Mexico State University in 2019. She is known for her psycho-whimsical anthropomorphic sculptures. Her work is the material expression of her deep love for nature, spirituality and the divine feminine mystique. Working primarily with ceramics (earthenware, stoneware and porcelain), she employs various slips, underglazes, glazes, and lusters. Her preferred techniques include coil-building and wheel throwing, as well as hand-building to create human and abstract forms. She also creates functional work with images of goddesses and other magical beings. Larimer lived for nearly seven years in the high desert of New Mexico, whose stark beauty inspired her art. She recently relocated to the East Coast where, although a striking contrast to the high desert, she again draws inspiration from her surroundings, most notably the ocean, swamps and forests. 
instagram.com/bedazzled_b_daz_
---
Eileen Morley (she/her/hers)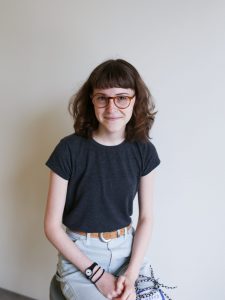 Eileen Morley (b. 2002, Richmond, VA), is a student, maker and mender still here in Richmond. Currently an undergraduate in the VCUarts Department of Craft & Material Studies, Morley leans into her knowledge of traditional crafts like knitting and sewing to interpret ideas around community, environmental healing, and the meditative and restorative act of mending. She is still growing.
---
GM Keaton (they/them/theirs)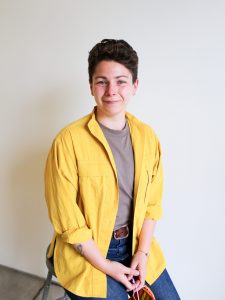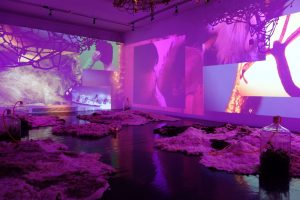 GM Keaton is an artist, educator, and amateur ecologist living and working on Powhatan Land (Richmond, VA). Their expansive and mutable practice includes fiber work, installation, sound, video, movement, performance, interspecies collaboration, community building and meal-making. They received their BFA from Minneapolis College of Art and Design and their MFA from Virginia Commonwealth University. They've shown their work in artist run spaces throughout the Midwest and East Coast, and are invested in building alternative models of art making and experiencing.  
---
Jessica Da Silva (she/her/hers)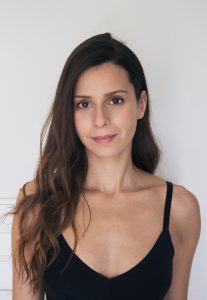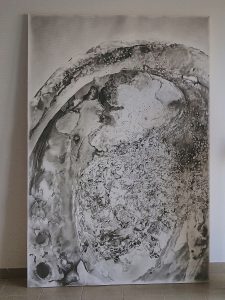 Born and raised in Luxembourg, Jessica Da Silva was pursuing Architecture studies in Innsbruck, Austria, when she discovered her passion for drawing. After graduating, she took the decision to study Visual Arts in France, where she obtained a Master's degree at the University of Paris 1 Panthéon-Sorbonne. 
Having a father who immigrated to Luxembourg from Portugal, she is interested in questions of home and displacement. Along with migration, the subject of nature constitutes a main element in her artworks. Rather poetic than scientific, she values the complexity of both nature and a migrant's feelings. By deploying various media such as drawing, photography and installation, she questions our perception and relationship to the visible world. 
---
Karyn Vice (she/her/they)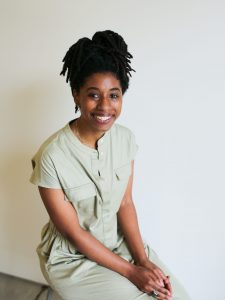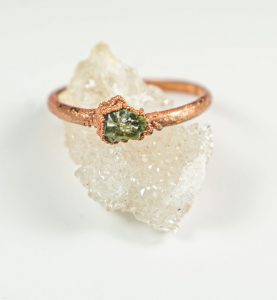 Karyn Vice is native to the Richmond area and uses visual art to embody and cultivate joy. She has a B.S. from Virginia Commonwealth University in Urban and Regional Studies + Environmental Studies and professionally, Vice has worked in the nonprofit sector. She expresses her artistry through various mediums, from literature to visual, auditory, and performance art. Her visual art has been focused on the decorative arts using metals and fibers.
vicejoy.com
etsy.com/shop/vicejoy
instagram.com/vicejoyart
---
Oura Sananikone (he/him/his)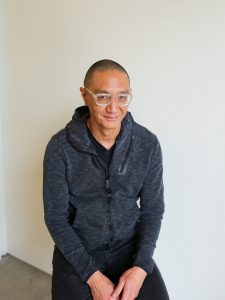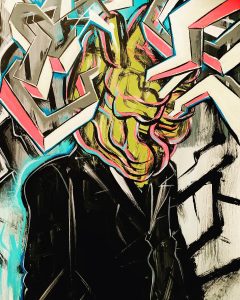 Oura Sananikone has been making strange things for a very long time.  His work includes (but is not limited to) painting, comics, zines, action figures, plush art, animation and music. He has exhibited all over Richmond and currently has work at Oddballs Collectibles and Velocity Comics as well as his Threadless Artist Shop (misteroura.threadless.com.). Oura graduated from Virginia Commonwealth University in 2000 and is your friend.   
https://www.instagram.com/ourasananikone/ 
---
Pedro Ledesma III (he/him/his)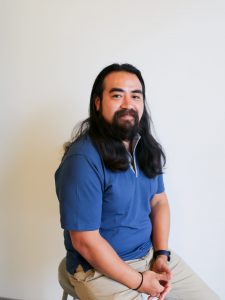 Born in South Dakota and raised in a small town in Texas, Pedro has always appreciated wide, open spaces and small communities. His mixed Korean & Mexican heritage and extensive travel give him great appreciation for culture and family. His education at public schools in Texas, MIT in Cambridge, and Columbia University in NYC have opened the world to him, as have his experiences in investment banking, international development, and teaching. 
Forever a student, explorer, and teacher, Pedro now devotes his energy to visual storytelling through photography. 
 www.pedroledesmaiii.com
instagram.com/pedroledesmaiii
---
Raven Smith (she/her/hers)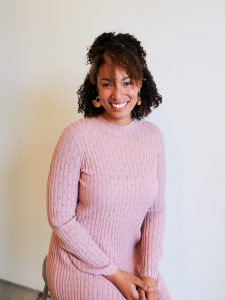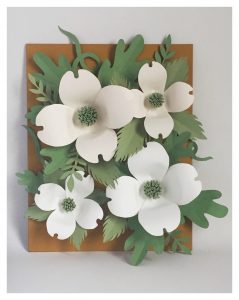 As a young girl, Raven Smith loved gliding her scissors through construction paper to create beautifully arranged strips of colors that would then be turned into ringlets and form the longest, most colorful link chains her first-grade class would ever see. Since then, these childhood memories, practices, and habits have shaped her exploration of paper as a new medium.   
Smith's paper illustrations explore and take inspiration from observations of the natural world, how we interact with it and the raw essence of the subjects found there, ultimately allowing us to consider and rethink our relationship with natural spaces, flora and fauna.  
Originally from Florida, Smith moved to Richmond in pursuit of a life of art and the outdoors. She finds inspiration when she is immersed in nature, so she has found a deep love for hiking and camping.   
ravensmithart.com
instagram.com/ravenillustrated
---
Soovin Erin Jhi (she/her)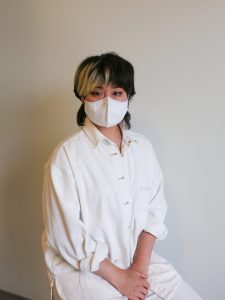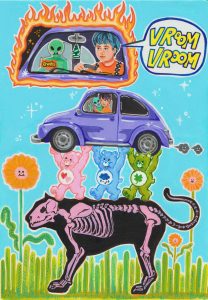 Erin Jhi is an illustrator from South Korea. Her studio practice uses traditional drawing and painting to reflect cultural taboos, differences and experiences which emulate the conflicting emotions of belonging yet simultaneously being out of place. Despite these conflicting emotions, her art is colorful, lighthearted and whimsical. She is influenced by traditional Korean culture, modern art, religion and pop culture. She likes to create art that can make people smile! 
---
Tyler Brady (he/him)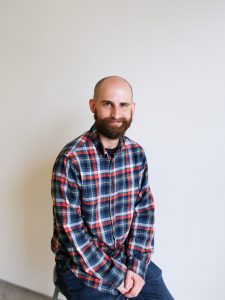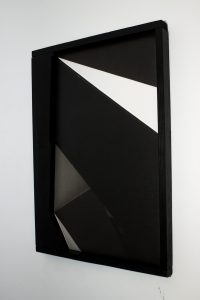 Tyler Storm Brady is a Virginia Beach artist living in Richmond, Virginia and uses photography and graphic design to express feelings of bewilderment and to discuss subjects such as depression and grief within visual design and representation. Tyler's ongoing processes involve integrating cyanotype and alternative printmaking methods as well as wooden framing and concrete sculpting. Tyler is available for freelance projects, creative direction, and print production assistance.