ONSITE: Larger Than Life Puppet Making: All the Saints Theater Workshop
Explore large scale puppetry with master puppeteer, Director of All the Saints Theater Company, founder of Richmond's Halloween Parade, and local artist, Lil Lamberta. We will make a 15-foot high paper-mâché puppet that takes eight people to operate. You'll learn to use cardboard, boxcutters, staple pliers, bamboo and fabric to make street puppets for any parade, festival or celebration. Throughout the week, we'll cover the whole process of making large-scale puppets, so you have the information and resources to continue being a puppeteer. If you're someone who always wants to be the builder, the sculptor, the sewer and the painter, then this class is for you! There's no experience needed, but we're seeking excited artists who want to expand their imagination!
Special Notes
See materials list for materials to bring.

This is an ONSITE course. All onsite students are required to be vaccinated against COVID-19. Students must follow social distancing protocols and wear masks at all times. Onsite courses do not come with studio access outside of class time. Paid open studio access is available through our Studio Access Program. For more info please visit visarts.org.



Classes are confirmed one week prior to the start date. In order to help us confirm classes, please register as early as possible.



About the Instructor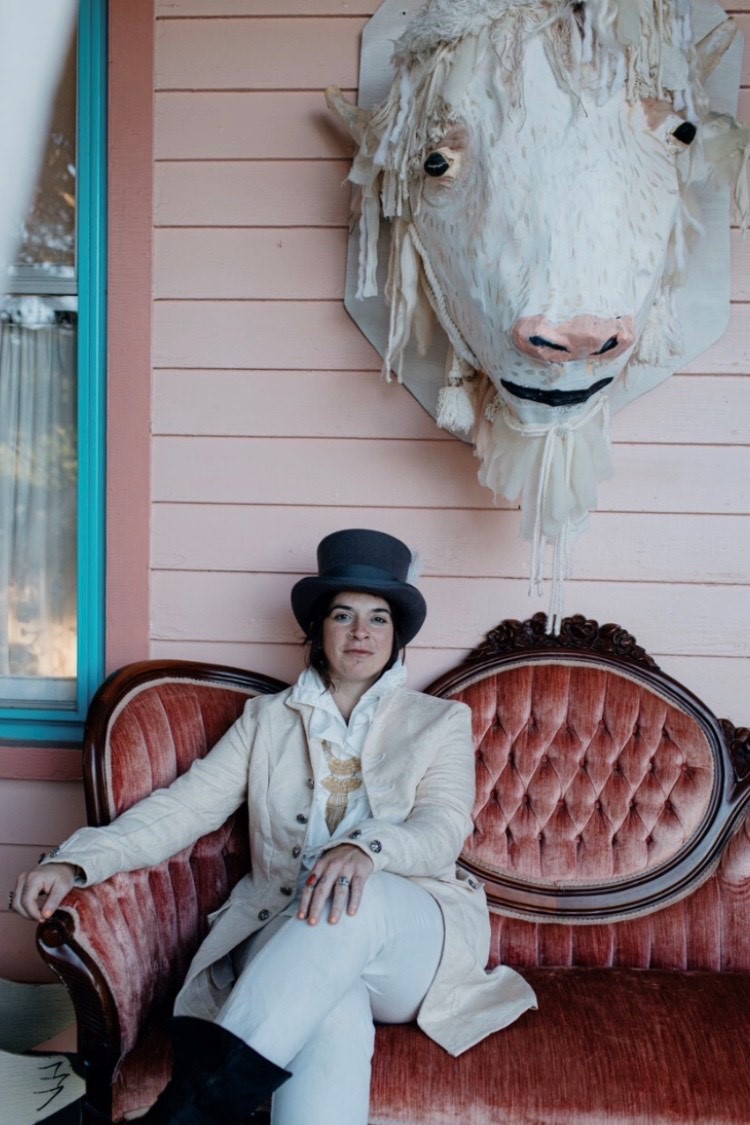 Lily Lamberta
Lily Lamberta is a professional puppeteer and Director/Founder of All the Saints Theater Company, Richmond's famous political puppeteer parade makers. Lily founded Richmond's Halloween Parade with the first action of All the Saints' on October 31st, 2006. Lily uses paper-mache, cardboard, bamboo and fabric to make larger than life puppets ranging from 8 to 20 feet. Lily uses collaborative art and theater to story tell whether using Ancient pageant style street puppetry or in house theater with extravagant costumes and handmade paper-mache masks. Lily has been performing with Bread & Puppet Theater since 2001 performing and making puppets in 5 countries. Featured in the inaugural show at Richmond's ICA, Lily's work, "Our Waters will Rise" was a 30 by 30 ft papermache sculpture and political stand against pipelines and direct commentary on the Atlantic Coast Pipeline. Lily loves sharing how to make strong paper-mache street ready puppets from all recycled and harvested materials. This way of making art is radical in nature and we celebrate this!
See More Classes By Instructor
Back to Classes