ONSITE: Family Studio: Creating with Clay: Airdry Trinket Bowls
Come and make art side by side as a family. Families will explore a new medium each week and create a beautiful project together. Get your hands in some mud by using air dry clay to make small bowls and plates. These pieces of art can hold all your little trinkets! You can take these works of art home at the end of class, and decorate them with paint, glitter and stickers!
Special Notes
Each person must individually register. Registered children must be accompanied by a registered adult. This program is best suited for families with children aged 3 to 8, however, all family members are welcome. All materials and equipment are provided. Artmaking activities will involve some messiness; please wear appropriate clothing.

Due to a set of stairs, this classroom is not wheelchair accessible.

Families need to sign up before 4pm the day before class. Confirmations/cancellations will be made by 5pm on the day before. Please sign up as early as possible.

This is an ONSITE course. Students are expected to adhere to our COVID-19 policies. For more info please visit visarts.org.

About the Instructor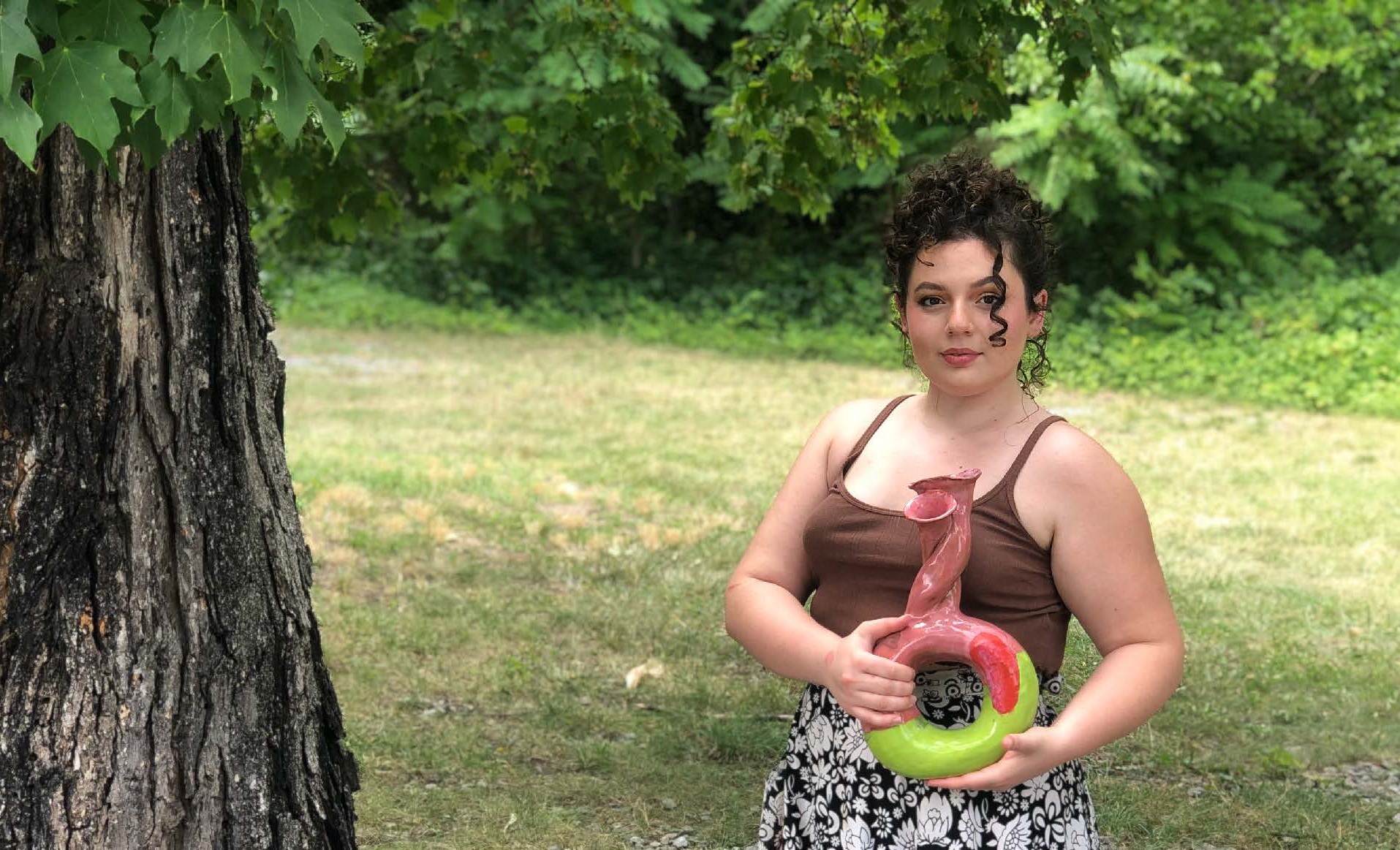 Claudia Meyer
Claudia is an artist and object-maker living and working in Richmond, VA primarily working in clay and paper media. She graduated from Virginia Commonwealth University with a BFA in Sculpture + Extended Media in 2020. Her handbuilt works in clay, although they are made of hardened earth, feel soft to the touch. Their colors are as jovial and earthly as bursting laughter. These objects emit energy through their whimsical forms and patterns. She learns from the way that the moon and the trees wave to each other and the deep knowledge rooted in the earth and our bodies.
Through her teaching, she aims to democratize the classroom space, leveling the student/teacher relationship to one of reciprocity rather than authority. Her students learn just as much from the world around them as they do from each other. In her classroom, Claudia exists as a guide for her creative students' journeys and she endeavors to teach her students limitlessness in their creative pursuits.
Instagram: @ paloma.claudi
See More Classes By Instructor
Back to Classes