ONSITE: Experimental Watercolor (Ages 9-11)
In this experimental class, we'll play with watercolor techniques as we drip, wash, tilt, splatter and splash. We'll explore the wonderful material of watercolor along with unusual materials like salt, soap, oil and bubbles. We may keep our paintings as they are or transform them into new works of art by cutting them up to make collages or by adding drawn elements on top.
Special Notes
This is an On-site course. Students must follow social distancing protocols and wear masks at all times. For more info visit visarts.org.
About the Instructor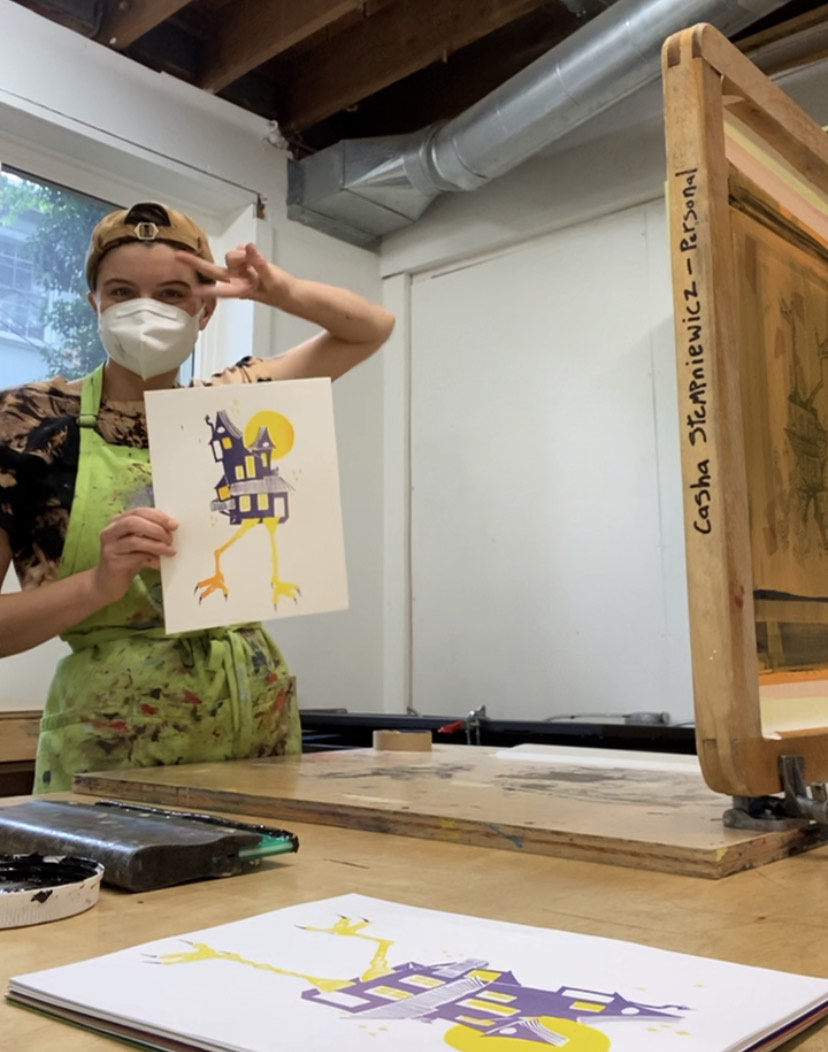 Casha Stempniewicz
Casha Stempniewicz is an artist and an educator based in RVA where they received a BFA in both Art Education and Painting + Printmaking. Casha has worked as a middle school Art Teacher, Art Camp Director, a Lead Infant Teacher in addition to volunteering as a Printmaking Studio Monitor here at the Visual Arts Center. Casha enjoys making, getting lost in thought, and sleeping in the sun on rocks by the river. Casha believes that making art is an essential human experience. As a teacher and an artist, Casha prioritizes process over product- how does creating make you feel? Casha moves through the world shouting, "Art is for everyone! Art is for everyone! Art is for everyone!"
See More Classes By Instructor
Back to Classes