ONLINE: The Mask + the Mirror: Experimental Portraiture
Explore the history of portraiture, complete drawing excercises with a focus on experimentation and create your own mixed-media portrait. We'll begin the weekend by exploring 20th and 21st century experimental portraiture including the work of Picasso, Giacometti, Cocteau and move forward in time. You'll create a series of mixed media exercises on paper in a journal or sketchbook which will be the catalyst for creating a larger mixed-media portrait. This portrait can utilize whatever materials each participant has access to at home including water-based media, paper, markers, photography and found objects.
Special Notes
This course is designed for students to use whatever art materials are at hand. For the best experience it will require that they listen to podcasts, or videos provided by the instructor and pursue the work begun during class time between sessions. The class run 10-12 and 2-4 with a break between 12-2. Amie Oliver's classes and workshops include a weekly email which informs and enriches the content of her curriculum. In addition, feedback and help regarding creative work produces during these sessions is enhances when participants photograph their work-in-progress and share it with the instructor using a free cloud based platform such as flickr or google drive.

This class runs 10-4 Saturday and sunday, but with a 2 hour break both days between 12-2.

Classes are confirmed one week prior to the start date. In order to help us confirm classes, please register as early as possible.

This class is held online through Zoom; learn more about how online classes work <a href="https://www.visarts.org/information-about-covid-19/summer-2020-updates/visarts-online-class-support/">here

About the Instructor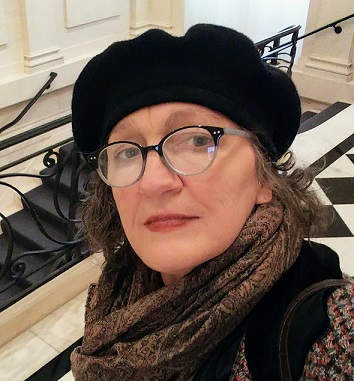 Amie Oliver
Amie Oliver's artwork is in corporate and private collections including Try-Me Gallery, Thelonious Monk Institute of Jazz, Delta State University, The LCVA, The Hampden-Sydney Poetry Review, Bowling Green State University, Capital One, Media General, VCU, Mississippi State University and the VCCA. Her work has been exhibited across the USA, Europe, China, S. Korea, Tibet and Australia. Fellowship and exchange opportunities at the Virginia Center for Creative Arts and it's exchange partners abroad, the Cite Internationale des Arts in Paris,the Metasenta Foundation and the Vermont Studio Center demonstrate her ability to connect to other people and places as an artist and teacher.
Website: www.amieoliver.info
See More Classes By Instructor
Instructor Website
Back to Classes