Making Your Own Dinner Party – New!
Create sets of plates, bowls, tumblers, serving bowls, platters and all the necessary vessels to host a feast. We'll focus on creating sets with an eye to size, glaze surface and personal embellishments. In addition to weekly demos, the class includes an examination of tableware across cultures and pottery traditions.
About the Instructor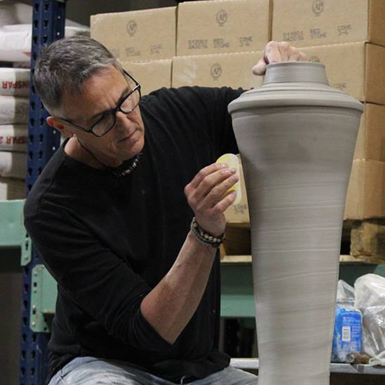 Lee Hazelgrove
Lee has been a studio potter and art educator for 30 years. His work focuses on decorative vessels, wall pieces and platters, often large in scale, created primarily on the wheel. He has exhibited in galleries throughout America and is represented in several museum collections.
See More Classes By Instructor
Instructor Website
Back to Classes