Introduction to Cane Weaving
Learn the art of cane weaving, a method of applying rattan cane or rattan peel to a piece of furniture. This technique is most often used for chair seats and backs and dates back to the 1700s. You'll explore basic cane weaving techniques on a wooden frame, and leave this workshop ready to cane or recane your own pieces at home.
Special Notes
This is a two-day weekend workshop. Class will meet Saturday and Sunday, 10 AM - 4 PM.
Classes are confirmed one week prior to the start date. In order to help us confirm classes, please register as early as possible.
Materials List
A materials list is provided by the instructor; some materials are provided.
About the Instructor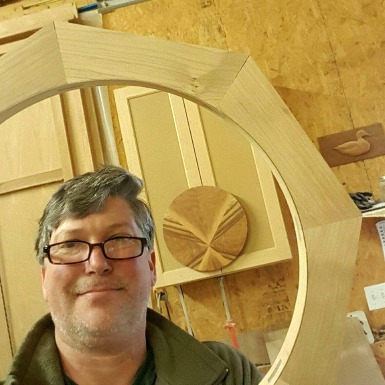 David Bohnhoff
My work has evolved from my past experiences working in cabinet and
boatbuilding shops. I have always been drawn to bent wood, sawn
curves and circles and looked for these things to do while seeking
employment in the woodworking trades. Strengthening and honing my
skills as a craftsman for over 25 years, I opened my studio in 2007 to
explore my own design aesthetics.
I design and build unique furniture with Danish modern and nautical
elements found throughout my growing body of work. From the
sweeping curves of a chair or bench to the simple clean lines of a
cabinet, I want my work to be noticed for its character and functionality.
The scale of furniture allows me to explore different forms and
techniques I have learned over the years from the various shops. Most
recently I have been incorporating design elements of steam bent
wood. Finding new challenges in grain selection, jig building and
steaming times, helps me keep myself fascinated with creating and
sharing new work.
Website: www.bohnhoffurniture.com
See More Classes By Instructor
Instructor Website
Back to Classes