Found Object Sculpture (Ages 9–10) – NEW!
Is that an old Elvis record in the trash? Take time to notice materials all around you that can be re-used to make art. We'll go on neighborhood walks to gather collections of found-objects that you'll transform into works of art.
Special Notes
ArtVenture classes are confirmed two weeks prior to their start date.
Materials List
All materials are provided.
About the Instructor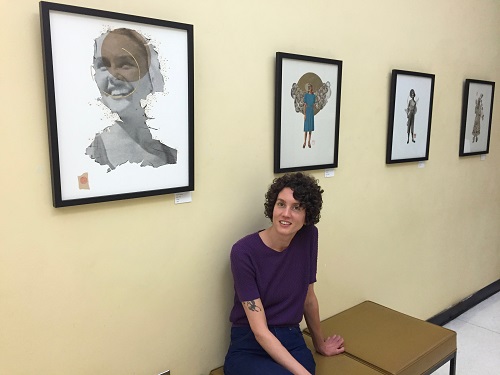 Blythe King
Blythe King is a Pittsburgh-born artist based in Richmond, VA. She utilizes a variety of processes including image transfer, photo collage, Zen calligraphy, and gold leafing to reveal the complexities of female identity. Her most recent project, Two Sides of the Same Coin, is focused on reworked portraits of women originally depicted in vintage mail order catalogues and magazine clippings. King studied religion and art and received her BA from the University of Richmond and her MA from the University of Colorado. She practiced Zen calligraphy with Stephen Addiss (The Art of Zen). Her art has been exhibited in museums, galleries, and art centers nationwide. King currently works as an artist, art educator, and professor of religious studies.
Website: http://cargocollective.com/blytheking
See More Classes By Instructor
Instructor Website
Back to Classes