Fabric Dyeing (Ages 11-12)
Learn the Japanese art of shibori dying, a practice that uses a variety of knotting, twisting, gathering and embroidery techniques to produce dazzling hand-dyed fabrics. You'll leave our week together with several shibori pieces to add to your wardrobe.
About the Instructor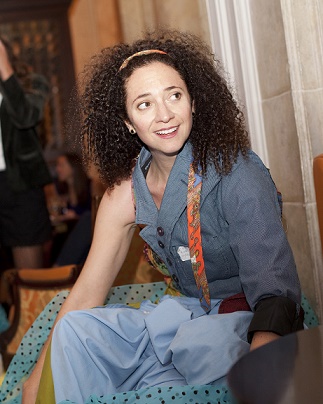 Erika Diamond
German-born and the daughter of two ballet dancers, Erika Diamond is a conceptual artist using textile, sculpture, and performance techniques. She received a BFA in Sculpture from Rhode Island School of Design and an MFA in Fiber from Virginia Commonwealth University. She has exhibited nationally and internationally and her costumes have been commissioned by Charlotte Ballet. Residencies include McColl Center for Visual Art (NC); STARworks Center for Creative Enterprise (NC); Black Iris Gallery (VA); ABK Weaving Center (WI); and Platte Forum (CO) in 2018. She received a Regional Artist Project Grant in 2015 from the Arts & Science Council of NC and a recent Adjunct Faculty Grant from VCU Arts to create work for an upcoming exhibition at Iridian Gallery in Richmond, VA. Diamond currently teaches at Virginia Commonwealth University (VA) in the Craft/Material Studies Department and spends her summers as Assistant Director of Galleries at Chautauqua Institution (NY).
See More Classes By Instructor
Instructor Website
Back to Classes