VisArts Boasts Strong Presence Among RVA Clay Tour Exhibitors
About one third of the ceramic artists on the RVA Clay Tour have a connection to the Visual Arts Center of Richmond.
VisArts' clay studio is among 21 ceramic studios and workshops in Richmond that will open to the public on June 2 and 3 to showcase the work of nearly 100 artists as part of the third annual RVA Clay Tour. This self-guided tour of Richmond's clay community is the brainchild of Clayworks Supplies owner Scott Campbell and VisArts clay studio manager Jeff Vick.
Jeff Vick
"We wanted to highlight the diversity of ceramics being made in Richmond," Vick said. "Scott went on a similar tour in the Charlottesville area and he saw that as a good model."
Vick has rounded up a group of eight VisArts students and teachers to display their work at the center this year, but he said there are lots more artists on the tour who've both taught and taken classes in VisArts' clay studios.
Al Pellenberg, who teaches many of VisArts' handbuilding classes, said he feels fortunate to have discovered VisArts' clay studios when he moved to Richmond almost five years ago.
"VisArts has a significant presence in the Richmond clay community," he said.
The center's connection to the Richmond clay scene and its popularity among ceramicists has a lot to do with studio access, according to Paul Klassett, another VisArts instructor on the clay tour. "I wouldn't be a potter if it weren't for VisArts," he said. Klassett has a BFA in photography from the Corcoran School of Art in Washington D.C. He began making pottery in 2000 and has been teaching ceramics at VisArts since 2012.
Maria Galuszka, who teaches hand building, and Karen Hull, who teaches mostly introductory wheel throwing classes, both started their art careers as painters before gravitating to ceramics. Having grown up in the Richmond area,Galuszka started taking classes at VisArts when she was a child. Hull discovered clay toward the end of her academic career at the Rhode Island School of Design.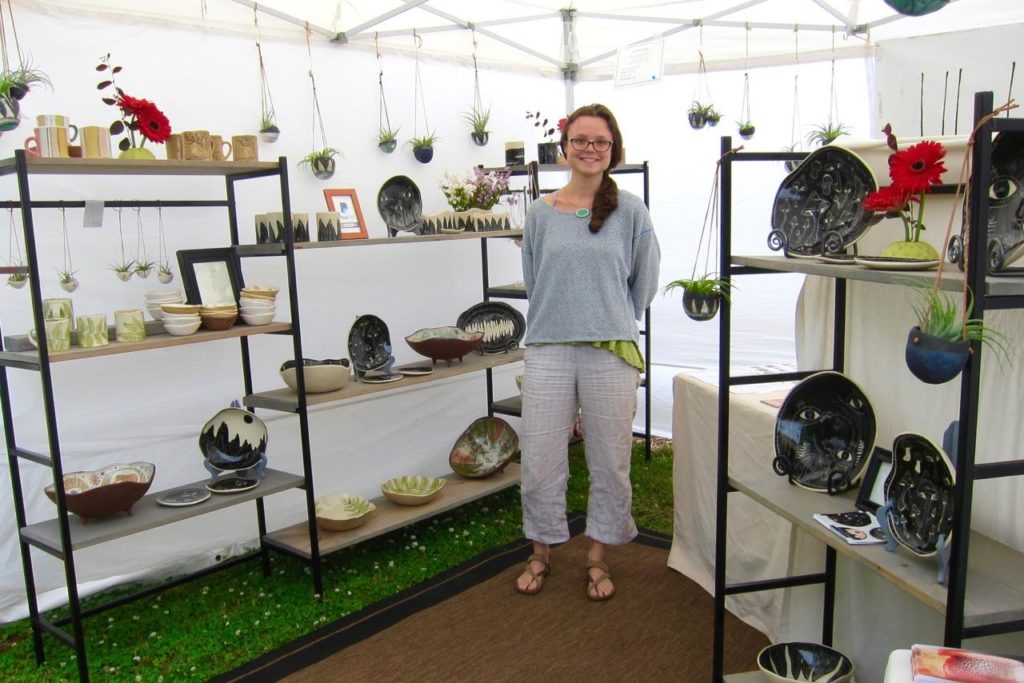 When Hull moved to Richmond in 2005, she fell in love with the arts community, specifically the clay scene. She's been involved with the RVA Clay Tour from the start and said it's been fun to watch the event evolve.
"I really appreciate the strength and support that we have in our clay community and VisArts is definitely a big part of that for me," she said.
Hull said she's excited to display her work alongside a group of VisArts clay studio regulars, who are often found chatting and grilling food together in the center's courtyard. "Ceramics is notorious for being inclusive," she said. "We all work together, we fire together, we share our glaze recipes. We're a really fun bunch."
Other VisArts teachers whose work will be on display as part of the RVA Clay Tour include: David Camden, Ryan Coppage, Lee Hazelgrove, Paul Klassett, Claire McCarty, Philip Mills and Claire Parrish. VisArts is pleased to offer a special $10 discount off one clay class to anyone who visits the center during the tour.