Ceramicists Kaitlyn and Ryan Lawless Bring Porcelain Wares for the Modern Home and Table to Craft + Design, November 16-18
With less than one month until the Visual Arts Center of Richmond's 54th Annual Craft + Design Show, Detroit-based ceramicists Kaitlyn and Ryan Lawless are busy creating an array of porcelain table wares to fill their booth at the show. VisArts chose the couple as the featured artists for the event and made their work the focal point of promotional materials designed for the show.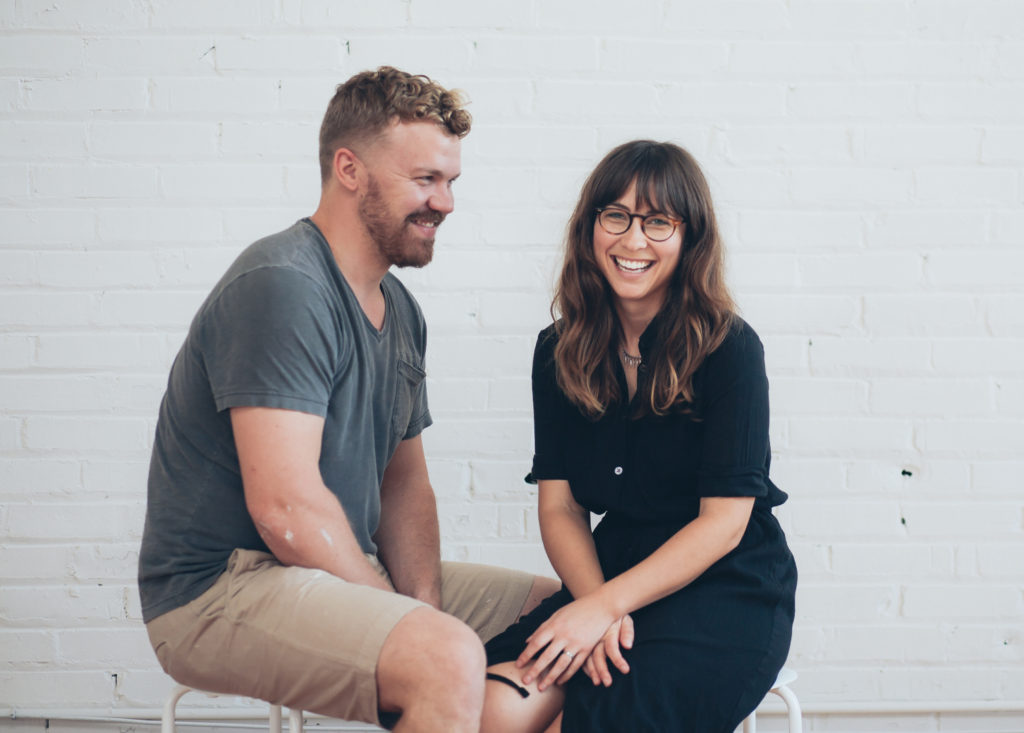 The couple says they've always been on the same page when it comes to the inspiration and design that drives their brand, Corbé. Formed shortly after they married in 2012, Corbé got its start in a small house with a studio on Orcas Island in Washington.
Ryan studied ceramics in college, spent years in production pottery and earned an MFA in sculpture and ceramics from the University of Wisconsin, Madison. "It really clicked with him early on in school," said Kaitlyn, who studied art and graphic design at the University of Oregon.
Not long after they settled on Orcas Island, the artists launched a Kickstarter campaign to raise funds for their growing studio. The campaign revolved around Corbé's 50 United Plates concept, a project in which the couple designed, glazed and fired a collection of state-shaped porcelain platters to reward the backers of their 2013 fundraising push.
"We spent the next year making state plates and figuring out how to run a business," Kaitlyn said. "But from the beginning, we were thinking about table wares together. We started to create things and test them in our own home."
Meeting the demand for their state plates was all-consuming, but the artists started building out theoretical collections of table wares along the way. After two years, Corbé outgrew the small, quiet island and in the winter of 2015, the artists set their sights on Kaitlyn's hometown of Detroit.
"For us, Detroit means family, a community spirit of creativity, design, and hard work," she said. "It's shown us the kind of bootstrapping that's so admirable and transformative, we had to be a part of it."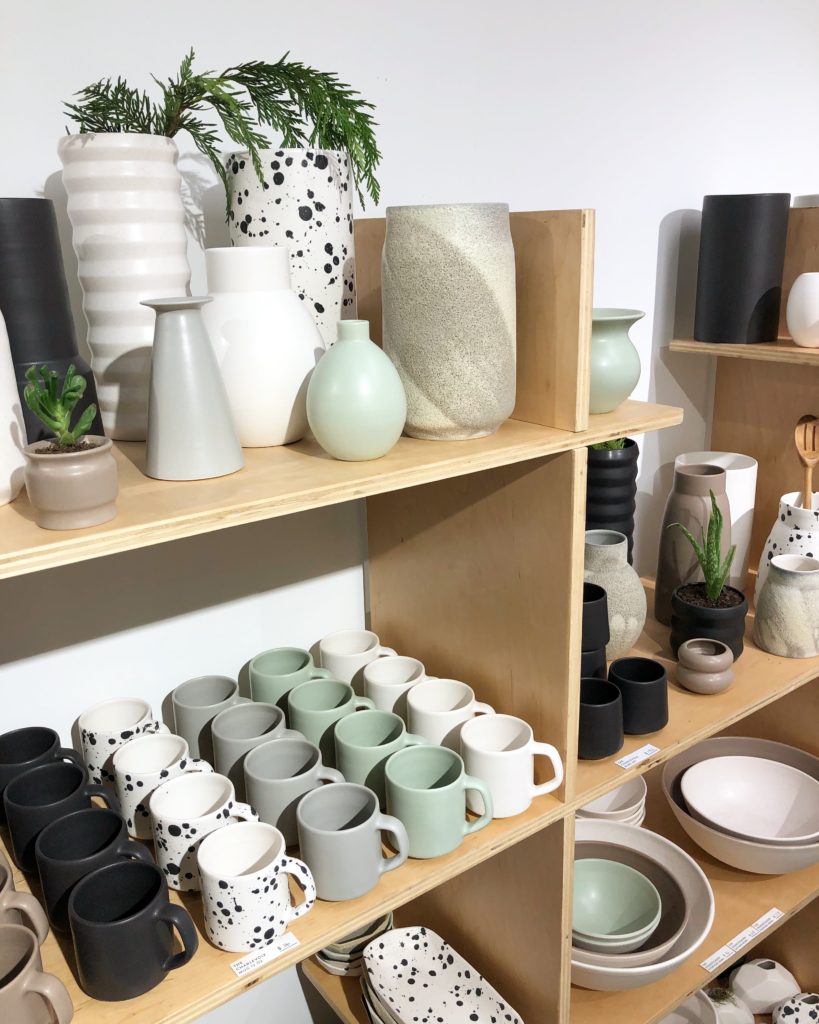 Corbé has bloomed in Detroit over the past three years and the studio's focus has recently shifted to growing its collections of table wares inspired by mid-century modern design. On a typical day, Ryan does most of the throwing and Kaitlyn does most of the glazing. "We both share the same design goals, but we work differently," she said. "He's really good at putting his head down and getting work done. I'm more detail oriented."
Shoppers will find Kaitlyn and Ryan in booth 111 during Craft + Design which happens November 16-18 at Main Street Station.
"What's great is that we do almost all of our craft shows and sales together," Kaitlyn said. "No matter how challenging it may be to run a business together, shows are special moments that we share together."
A select number of state plates will be available for purchase at Craft + Design, alongside Corbé's collections of table wares.