Various Artists
November 10, 2023 – January 7, 2024
Opening reception on Friday, November 10th from 5:30–7:30 p.m.
Artist performances led by Courtney Kessel, Chloe Cash Clevenger , and Meg Foley on Saturday, November 11th at 1 p.m. 
The Visual Arts Center of Richmond presents Self Adjacent, a group exhibition curated by Sarah Irvin and Tracy Stonestreet. This show examines the transforming experience of parenthood by artists as they navigate their many identities alongside and within the field of caregiving. This experience is impacted by a multitude of different factors which vary from person to person, and inevitably change over a lifetime. 
Artists in the exhibition take an expansive approach to both concept and materials that each uniquely engage in the conversation around parenthood and identity. Through photography, performance, painting, printmaking, video, textile, and sculpture, Self Adjacent features diverse viewpoints from artists across the United States. 
The Visual Arts Center is the inaugural location for this traveling exhibition that will go on to Massey Klein Gallery in New York City in Spring of 2024 and the Kennedy Museum of Art in Fall of 2024. 
The exhibition includes artworks and performances by: Alberto Aguilar, Robin Assner-Alvey, Christa Donner, Travis Donovan, Meg Foley, Kate Gilmore, LaToya Hobbs, Sarah Irvin, Kevin and Jen Johnson, Courtney Kessel, Chloe Kessel, Ahree Lee, Colleen Merril, Qiana Mestrich, Sarah Sudoff, Emilia White, William Glaser Wilson, Megan Wynne, and Bohyun Yoon.   
Artist Performances on Saturday, November 11, 2023 at 1 p.m.  
In Balance With:
Led by artists Courtney Kessel and Chloe Cash Clevenger 
Blood Baby
Led by artist Meg Foley 
 Image Description, from left to right: Colleen Merrill, Big Red; LaToya Hobbs, Birth of a Mother; William Glaser Wilson, Funny Story; Bohyun Yoon, Family I 
Artist Bios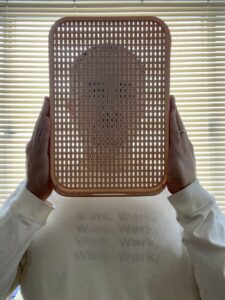 Alberto Aguilar
Alberto Aguilar is a Chicago based artist that uses whatever material is at hand in an attempt to make a meaningful connection with the viewer. He does not distinguish his art practice from his other various life roles which allows him to make work wherever he is. He has shown and presented his work at various museums, galleries, storefronts, homes and street corners around the world. Some of these include the Queens Museum, El Torito Supermercado, The Minneapolis Institute of Art, the corner of Cesar Chavez Ave and North Broadway in Los Angeles, CA, The Museum of Contemporary Art in Detroit, Chicago City Hall, The Museum of Contemporary Art in Chicago, Museo Del Jamon in Madrid, Spain, The Art Institute of Chicago, The Chicago River (Jackson Bridge), The Nerman Museum of Contemporary Art, El Cosmico Trailer Park, Marfa, TX, El Centro de Desarrollo de las Artes Visuales, Havana, Cuba, Iowa rest stop I-80. His work is in the collection of the Crystal Bridges Museum of American Art, The Jorge Lucero Study Collection, Soho House, Meta – Facebook, The National Museum of Mexican Art, The Office of Chicago Mayor Lori Lightfoot. Along with some members of his family he collectively organizes Mayfield, a multi-use space which operates on the grounds of his home.
Website: www.albertoaguilar.org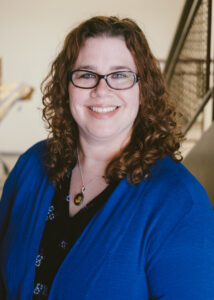 Robin Assner-Alvey
Robin Assner-Alvey (b.1978, Massachusetts) is a practicing artist working with photography, video, and installation. She received her Bachelor of Fine Arts from the University of Connecticut (2000) and her Master of Fine Arts from the Ohio State University (2002). Her work examines corporality and asks viewers to consider the experience of living in their own skin. She experiments with various photographic processes to push the boundaries of what a photograph can be as well as to question what it means to be a woman. Throughout Robin's art practice, she uses her personal experiences as a starting point for her ideas and then investigates those ideas photographically, usually using her own body.
Robin's most recent solo exhibition was Reassembled at Manifest Gallery in Cincinnati, OH in 2022. Her art has been exhibited in various solo and group shows throughout the United States. Robin is also a Professor of Art in the Leigh Gerdine College of Fine Art at Webster University in St. Louis, MO. She has been at Webster since 2003 and she teaches all levels of photography and video. Robin loves experimenting with photography and pushing her students to investigate the limitless photographic possibilities. In 2017, she received the Emerson Excellence in Teaching Award and the William T. Kemper Award for Excellence in Teaching.
Website: www.robinassner-alvey.com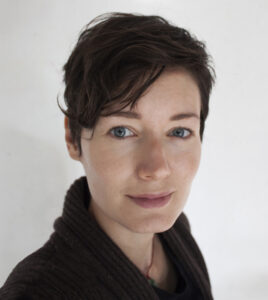 Christa Donner
Christa Donner investigates the human / non-human body as a site for conflict and adaptation, using drawing, sound, and small-press publications to create multi-layered projects that are both immersive and community-centered. Donner's work is exhibited widely, including projects for the Max Planck Institute for the History of Science (Berlin, Germany), BankArt NYK (Yokohama, Japan); Chiaki Kamikawa Contemporary Art (Paphos, Cyprus); the Museum Bellerive (Zurich, Switzerland), and throughout the United States. In 2012, Donner launched Cultural ReProducers, an evolving collaborative platform providing skillsharing and visibility for the complex work of artists raising future generations.
Website: www.christadonner.com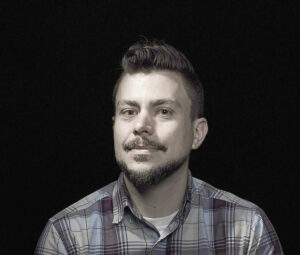 Travis Donovan
Travis Donovan is a North Carolina interdisciplinary artist and educator. Born in Banner Elk, North Carolina, Donovan received a BFA in Sculpture from Appalachian State University in 2004. Employing a range of techniques from traditional casting and fabrication practices to studies in kinetics and new media, Donovan explores the relationships between objects, exaggeration, and identity. His current research investigates patterns, poetics, and utilitarian materials of the South and their links to identity, masculinity, and fatherhood. Donovan became a North Carolina Artists Fellow after receiving his MFA from the University of North Carolina in 2011. He has exhibited nationally and internationally including solo shows at The William King Museum of Art and Neil Britton Gallery and has work in the permanent collection at The Yingge Ceramics Museum in New Taipei City, Taiwan. Donovan is Assistant Professor of Sculpture and Area Coordinator at Appalachian State University in Boone, North Carolina.
Website: www.travisdonovan.com
Meg Foley
Meg Foley is a queer dance artist, educator, and parent who creates performances and somatic-based events as self-affirming practices. Her improvisational practice builds detailed movement vocabularies out of scientifically-engaged research and lived experience. Artistic collaborations include co-curating Tender Hotel, a 24-hour virtual hotel facilitated by 100+ international artists within Art Station Foundation's and CounterPulse's Grand reUnion and a National Center for Choreography-Akron Dancing Lab exploring the artistic and parenting practice overlap with fellow artist parents.
Website: www.megfoley.org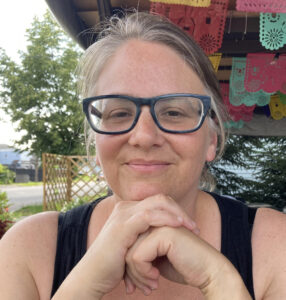 Kate Gilmore
Kate Gilmore was born in Washington D.C. in 1975 and lives and works in New York, NY. Gilmore received her MFA from the School of Visual Arts, New York, NY (2002) and her Bachelors degree from Bates College, Lewiston, ME (1997). She has participated in the 2010 Whitney Biennial, Whitney Museum of American Art, New York, NY, The Moscow Biennial, Moscow, Russia (2011), PS1 Greater New York, MoMA/PS1, New York, NY (2005 and 2010) in addition to solo exhibitions at The Everson Museum, Syracuse, NY, The Aldrich Contemporary Art Museum, Ridgefield, CT (2014), MoCA Cleveland, Cleveland, OH (2013), Public Art Fund, Bryant Park, New York, NY (2010), Institute of Contemporary Art, Philadelphia, PA (2008), Contemporary Art Center, Cincinnati, OH (2006).  She has been the recipient of several international awards and honors such as the Guggenheim Fellowship(2018), Anonymous Was A Woman (2018), Art Prize/ Art Juried Award, Grand Rapids, Michigan (2015), Rauschenberg Residency Award, Rauschenberg Foundation, Captiva, FL (2014), Rome Prize from the American Academy in Rome (2007/2008), The Louis Comfort Tiffany Foundation Award, New York, NY (2009/2010), Art Matters Grant, New York, NY (2012), Lower Manhattan Cultural Council Award for Artistic Excellence, New York, NY (2010), the Franklin Furnace Fund for Performance, New York, NY (2006), "In the Public Realm", Public Art Fund, New York, NY (2010), The LMCC Workspace Residency, New York, NY (2005), New York Foundation for The Arts Fellowship, New York, NY (2012 and 2005), and the Marie Walsh Sharpe Space Residency, Brooklyn, NY (2010). Her work is in the collection of the Museum of Modern Art, New York; Brooklyn Museum, Brooklyn, New York; Whitney Museum of American Art, New York, NY; Museum of Fine Arts, Boston, Massachusetts; San Francisco Museum of Modern Art, San Francisco, California; Rose Art Museum, Waltham, Massachusetts; Indianapolis Museum of Art, Indiana, Indianapolis; and Museum of Contemporary Art, Chicago, Illinois.  Gilmore is a Professor of Art and Design at Purchase College, SUNY, Purchase, NY.
Website: www.kategilmore.com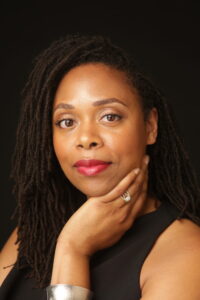 LaToya M. Hobbs
LaToya M. Hobbs is an artist, wife, and mother of two from Little Rock, AR, who is currently living and working in Baltimore, MD. She received her B.A. in Painting from the University of Arkansas at Little Rock and M.F.A. in Printmaking from Purdue University. Her work deals with figurative imagery that addresses the ideas of beauty, cultural identity, and womanhood as they relate to women of the African Diaspora. Her exhibition record includes numerous national and international venues, including the National Art Gallery of Namibia, Windhoek, Namibia; SCAD Museum of Art; Albright Knox Museum, and Sophia Wanamaker Galleries in San Jose, Costa Rica, among others. Her work is housed in private and public collections such as the Harvard Art Museum, Petrucci Family Foundation Collection of African American Art, the National Art Gallery of Namibia, the Getty Research Institute, and the  Baltimore Museum of Art. Other accomplishments include a 2023 Distinguished Fellowship in Printmaking at the Penland School of Craft, a nomination for the 2022 Queen Sonja Print Award and a 2022 IFPDA Artis Grant and the 2020 Janet and Walter Sondheim Artscape Prize. Hobbs is also a Professor at the Maryland Institute College of Art and a founding member of Black Women of Print, a collective whose vision is to make visible the narratives and works of Black women printmakers, past, present and future.
Website: www.latoyamhobbs.com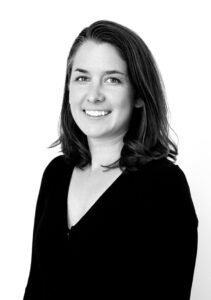 Sarah Irvin
Sarah Irvin earned a Master of Fine of Arts in Painting from George Mason University and a Bachelor of Fine Arts degree in Painting and Drawing from the University of Georgia. Irvin has been featured in more than twenty solo shows, as well as more than fifty group exhibitions, across the United States and abroad. Irvin's work is included in the collections of the Virginia Museum of Fine Arts, Capital One, Four Seasons Hotel, Federal Reserve Bank, and Royal Caribbean, as well as the private collections of Quirk Hotel, Try-Me Urban Restoration Project, and the University of Richmond. She is the founder of the Artist Parent Index, a searchable database of artists making work about their experience with reproduction and caring for their children. Irvin is represented by Kathryn Markel Fine Arts and Massey Klein Gallery, both in New York City. She lives and works in Richmond, VA.
Website: www.sarahirvinart.com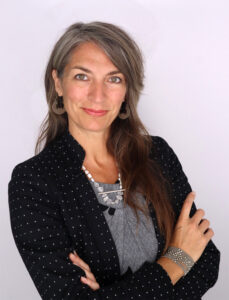 Courtney L. Kessel
Courtney Kessel is a mother, artist, academic, and arts administrator living and working in Athens, Ohio. Kessel exhibits her work nationally and internationally including the China Art Museum, Shanghai, the Museum of Contemporary Art in Santiago Chile, the University of Alberta, Canada, Centre for Contemporary Culture Strozzina, Florence, Italy, and Exit Art, New York. She has lectured on her work and research in both universities and museums from the Norton Museum of Art to Brigham Young University Art Museum.
Through sculpture, photography, performance, video, and sound, Courtney Kessel's work strives to make visible the quiet, understated, and often unseen love and labor of motherhood. In the annual performance piece, In Balance With (2010-present), Kessel presents a version of the maternal which investigates collaboration with her (now 18-year-old) daughter as a visible, changeable aspect of mothering. Other projects which reflect over a decade of research into the subjective maternal include: Mother Lode , Symphony of the Domestic, Cut From the Same, Fabric of Life and the video Sharing Space.
She is currently the Assistant Director for Experiential Learning at Ohio University and a PhD candidate in Interdisciplinary Arts. She earned her MFA in Sculpture & Expanded Practices from Ohio University, and holds a BFA in  Sculpture from Tyler School of Art.
Website: www.courtneykessel.com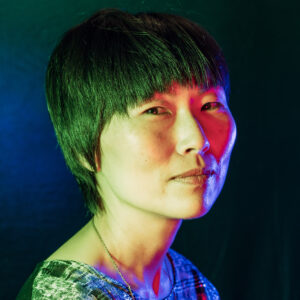 Ahree Lee
Ahree Lee is a multi-disciplinary artist working in video, new media, and textiles. Lee received her B.A. from Yale University in English literature and a M.F.A. in graphic design from Yale School of Art, where she studied under Sheila de Bretteville. Her many commissions include the Asian Art Museum in San Francisco, Los Angeles Municipal Art Gallery, the Irish Museum of Modern Art, the 01SJ Biennial, the International Short Film Festival in Leuven, Belgium; the International Festival of Video Art of Casablanca and the Sundance Channel. Her Webby-nominated video Me was shown by Steve Jobs at the D5 technology conference, and is in the permanent collection of the Museum of the Moving Image, New York. Me currently has over 9 million views.
Lee's honors include an artist residency at Santa Fe Art Institute; a Rema Hort Mann Emerging Artist Award nomination; an Artist Fellowship Grant in film and video from the state of Connecticut; and an artistic career development grant from Asian American Renaissance. Her work has been written about in Hyperallergic, Metropolis, and Fast Company. Lee lives and works in Los Angeles with her daughter and husband, Nathan Melsted, an electronic musician, who composes musical scores for much of Lee's work.
Website: www.ahreelee.com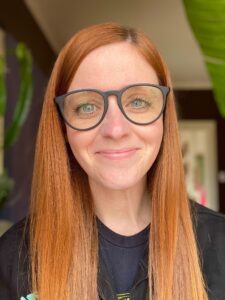 Colleen Merrill
Colleen Merrill is an interdisciplinary artist based in Lexington, Kentucky. Select exhibitions of her work have been held at Compare Collective in Brooklyn, New York, Parachute Factory and Institute 193 in Lexington, Kentucky, Zephyr Gallery and Carnegie Center for Art & Art History near Louisville, Kentucky, Arc Gallery in San Francisco, California, The Pittsburgh Center for the Arts in Pennsylvania, and the International Textile Biennial in Haacht, Belgium.
Merrill has received grants from the Kentucky Federation for Women and the Great Meadows Foundation to travel and research in New Orleans, England, and Scotland, and to attend Residency Unlimited in Brooklyn, New York for three months. She has been awarded fellowships for attending the Byrdcliffe Artist Residency in New York, and the Pentaculum Textiles Residency at the Arrowmont School of Arts & Crafts in Tennessee. Select publications of her work include the book, The Craft Companion by Ramona Barry, in Pint an international publication by Milked Magazine, and in Textiel Plus Magazine, printed in the Netherlands.
Merrill is an Associate Professor of Art at Bluegrass Community & Technical College and occasional Instructor in Fiber & Material Studies at the University of Kentucky. She is represented by Wheelhouse Gallery in Louisville, Kentucky.
Website: www.colleenmerrill.com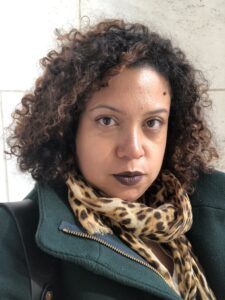 Qiana Mestrich
Qiana Mestrich (b. 1977) is a photography-focused, interdisciplinary artist working in Brooklyn and upstate New York. She has exhibited worldwide including the 2021 international Triennial RAY Fotografieprojekte Frankfurt/RheinMain, the 2019 BRIC Biennial: Volume III and the 2018 London Art Fair's Photo50. Mestrich's work is held in the Peggy Cooper Cafritz collection of contemporary art and other private collections in the United States. In 2022, she was a recipient of the Magnum Foundation's Counter Histories grant for her project on the history of women of color in the corporate workplace.
Knowledge sharing and community building is a vital part of Mestrich's practice. In 2007 she founded Dodge & Burn: Decolonizing Photography History, an arts initiative that aims to diversify the medium's history by advocating for photographers of color. Dodge & Burn began as a blog and now functions as a monthly critique group that meets in person in New York City and virtually. Her forthcoming book based on the blog's past interviews is to be published by Routledge/Taylor & Francis. Mestrich has written essays on photography for exhibition catalogs and published critical writing in art journals such as Light Work's Contact Sheet and En Foco's Nueva Luz. She is also co-editor of the book How We Do Both: Art and Motherhood (Secretary Press), a diverse collection of honest responses from contemporary artists who dare to engage in the creative endeavors of motherhood and making art.
Website: www.qianamestrich.com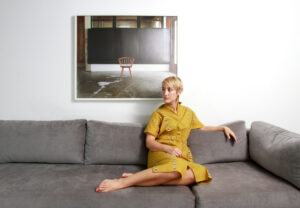 Sarah Sudhoff
Sarah Sudhoff is a Cuban-American artist based in Houston, Tx. Her work has been exhibited at Blaffer Art Museum, McNay Art Museum, Donggang Photo Museum, Austin Museum of Art, Pioneer Works, Luckman Gallery, Magenta Foundation, Filter Photo, Contemporary Arts Center New Orleans, Galveston Arts Center, and Colorado Photographic Arts Center. Articles including her work have appeared in The New York Times, Wired, Time, Cabinet, and Southwest Contemporary. Sudhoff's research and residencies have been supported by Artpace, Tiffany Foundation, McColl Art Center, Houston Arts Alliance, Kinsey Institute, and the DoSeum. Sudhoff's recent visiting artist lectures include Rice University, RMIT University in Melbourne, Rhode Island School of Design, Blaffer Art Museum, Health & Wellbeing International Conference in Oxford, England, and Material Selves: Health, Gender and Performance symposium at the University of London. Sudhoff's recent and forthcoming exhibitions and performances include; Blaffer Art Museum, Houston; Blue Star Contemporary, San Antonio; Ellio Fine Art, Houston; Louise Hopkins Underwood Center for the Arts, Lubbock; Ivester Contemporary, Austin; and ICOSA Collective, Austin. Sudhoff completed an MFA in Photography from Parsons School of Design, New York, and a BA in Journalism and Photography from the University of Texas at Austin.
Website: www.sarahsudhoff.com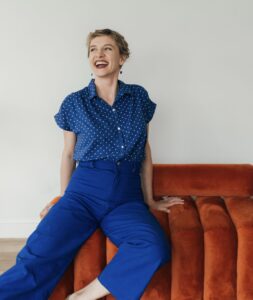 Emilia White
Emilia holds a BFA in Theater & Original Works from Cornish College of the Arts, and an MFA in Studio Art from the University of Michigan Stamps School of Art & Design. She currently lives in Toronto, Ontario, where she is an Assistant Professor in Integrative Arts at York University. When not teaching or making art, she can be found either sewing herself a new pair of pants, or spending endless hours with her wonderful children.
Website: www.emiliawhite.com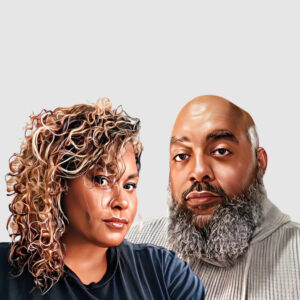 Jennifer White-Johnson & Kevin Johnson Jr.
Jen is a Disabled and Neurodivergent Afro-Latina art activist and design educator. Kevin is a neurodivergent writer, storyteller, artist, and marketing director. Their combined visual work aims to uplift disability justice narratives in design, cross-movement organizing, and Neurodivergent parenting. Jen uses zines and collage art to explore the intersection of content and caregiving with an emphasis on redesigning ableist visual culture. Kevin works to use creative writing, non-traditional and subversive storytelling, and artificial intelligence to explore the potential for experimental methods of expressing the 'unheard' and 'unseen' minority experience. In October 2018 they released an advocacy photo zine entitled "KnoxRoxs" dedicated to their Autistic son, as a way to give visibility to Black families and children in the autism community. Since its release, the zine has received national and international recognition by being included in various Art Book fairs in Milano, London, Madrid and literary features in AfroPunk, CNN, and The Washington Post. The Zine is also permanently archived in libraries at The Metropolitan Museum of Art, Princeton University, and National Museum of Women in the Arts. They are both graduates of the University of Maryland Baltimore County, They live in Baltimore with their 10-year-old son.
Website: www.jenwhitejohnson.com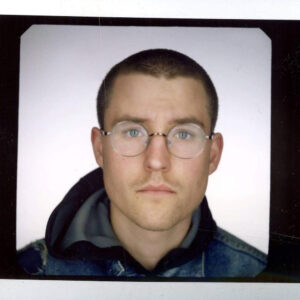 William Glaser Wilson
Working within the intersections of painting, drawing, and photography, Wilson's works on paper reflects upon the energy and spontaneity embedded within children's literature and the unencumbered psychological freedom of ones youth. Using images and illustrations captured and gathered during caregiving, these works visualize the ephemeral nature of infancy.
Website: www.williamglaserwilson.com
Megan Wynne
Megan Wynne is a multi-media conceptual artist who uses her body as a site to explore the interdependence and anxiety of the mother-child relationship. Her process often involves the act of relinquishing control in experimental collaborative performative scenarios with her three children, which are documented in video and photography. She holds a BFA in sculpture from Pratt Institute and a MFA in New Genres from San Francisco Art Institute. Her work has been featured in many publications including Bust Magazine, The British Journal of Photography, and Elephant Magazine. She has exhibited her work throughout the US as well as internationally. Recently she co-produced and shot an Emmy nominated documentary segment on her own work for WHRO PBS. Her work is currently on view in the More Than Shelter exhibition at the Virginia Museum of Contemporary Art.
Website: www.MeganWynne.net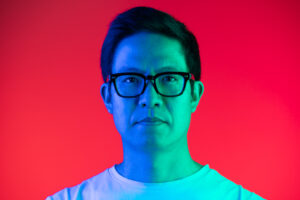 Bohyun Yoon
Yoon's work exists at the intersection of glass craft, music, performance art, video art, and experimental participatory theatre. A core concern for Yoon is to unravel the nature of communication. Yoon takes on the defined societal categories of race, gender, class, and age and reshapes our preconceived notions of the self and other through light, reflection, sound, the body, and technology. The result is a unique utopian vision, one open to interpretation, however, undeniably generous to the spirit and universally relatable. Bohyun Yoon is an Associate Professor of Art at Virginia Commonwealth University. He is the recipient of many international awards, fellowships, and residencies, and his work collected by prominent institutions including, the Corning Museum of Glass, the Smithsonian American Art Museum, and the West Collection.
Website: www.bohyunyoon.com