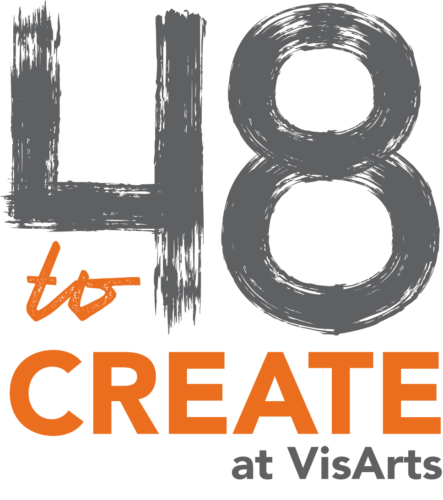 Thanks for making this year's event such a success! Applications for next year's event open fall 2020.
Got an art project you've been meaning to finish? Want to start something new? Spend the weekend at the Visual Arts Center of Richmond, engaging in a 48-hour dash to create your own new work! Visual artists and writers welcome!
The weekend kicks off on Friday and studios will remain open for 48 hours straight. We'll cap off the weekend on Sunday with a closing celebration and awards competition. All participants will have the opportunity to enter the work they created over the weekend into a competition, which will be judged by a guest panel of jurors. Three participants will win a year of free studio access.
It's free to participate in 48-to-Create but advance registration is required. Work in one or several of our 16 professional art studios. Take a break to snack, nap or even do a little light exercise. We're here to support your creative process, in whatever form it takes.
What to Bring

VisArts is providing 16 professional art studios, including a quiet space for writers, and plenty of coffee, soda, water and snacks. Learn more about what you can bring to make your weekend uber-productive.

READ MORE