VisArts Hosts Afrikana Film Festival's Inaugural Resident-Filmmaker in VisArts' New Allen House Resident-Artist Space
The Visual Arts Center of Richmond debuts its new artist residence at N. Allen Avenue coinciding with a new partnership with Afrikana Film Festival to host the festival's inaugural Script-to-Screen Resident- filmmaker, revel denykem-zachary.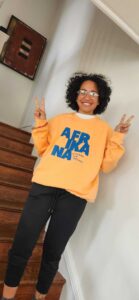 Afrikana Institute, the 501(c)(3) non-profit that produces Afrikana Film Festival has partnered with Oakwood Arts, Virginia Public Media, and the Visual Arts Center of Richmond to bring revel (they/them) to Richmond until June 30th to shoot, Ninki Nanka, Afrikana's first film production.
The Visual Arts Center of Richmond acquired the N. Allen Avenue property in the Fan District at the end of 2022, a year after it acquired 1 N. Granby St., or Granby House as it was nicknamed, for resident artist housing. The Granby house is in the process of being sold to allow for the Allen Avenue property to become the sole residence for visiting and exhibiting artists hosted by VisArts. The new residency house on Allen was chosen due to its favorable position adjacent to VisArts' front parking lot on Main Street and because the home is better outfitted to comfortably host residents and their families.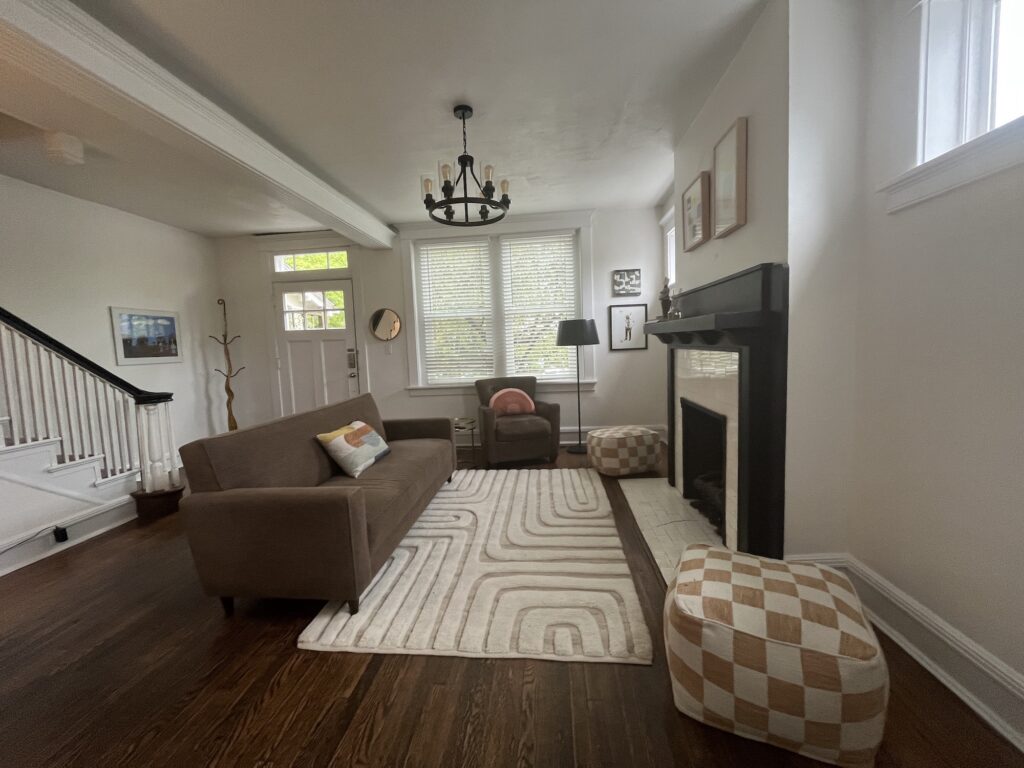 "Transitioning our artist housing to our new property on Allen opens up really exciting possibilities for VisArts in the future," says VisArts Interim Director, Jordan Brown. "It's a great next step in our current strategic plan to grow our facility and expand our campus to meet the needs of our growing programs. We are so excited to work in partnership with Afrikana to welcome the first resident into this new artist housing property on Allen Avenue. We've been fans of the Afrikana Film Festival for years and are happy to be in a position where we can share resources and support this new program."
Afrikana Independent Film Festival is Richmond's first and Virginia's only Black-focused film festival founded and spearheaded by Enjoli Moon. During the 7th annual Afrikana Film Festival in the fall of 2022, Afrikana launched its inaugural Script-to-Screen screenwriter competition. The contest invites BIPOC screenwriters from across the state to submit short film scripts for a chance to win a 60-day residency for further script development, technical assistance, and production resources to bring the script to screen.
"Community partnerships have always been an important part of Afrikana," says Enjoli Moon. "And as we continue to expand, we are excited to partner with the VisArts on our first filmmaker residency. As a longtime friend of the festival, we appreciate VisArts and their commitment to Richmond creatives and welcome this evolution in our relationship. We look forward to revel, our resident, making the VisArts residence home as we make their film and look forward to working with VisArts and their amazing team again in the future."
revel's film Ninki Nanka, based on the West African folklore of a mysterious creature who resides in the swamps around the Republic of Gambia, won the competition. The film's storyline follows a child running away from home in search of belonging and their encounter with the Ninki Nanka. revel will work from the Allen House residence to produce the film which will premiere at the 8th annual Afrikana Film Festival in September 2023.