"All at Once" Exhibition at VisArts Explores Creativity and Diversity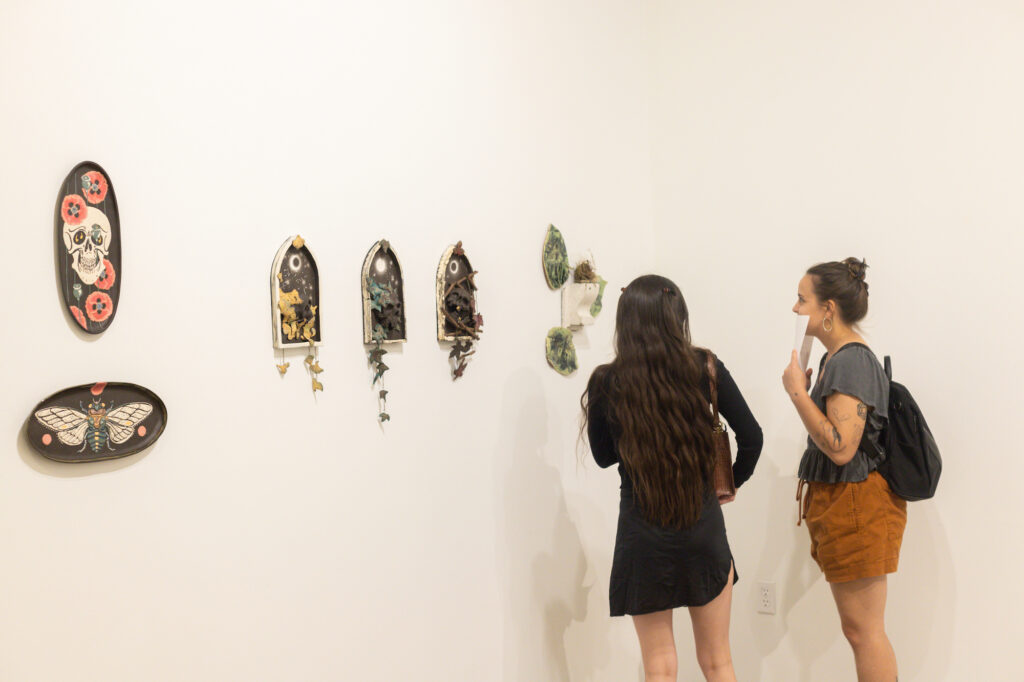 The True F. Luck Gallery at the Visual Arts Center of Richmond showcased a vibrant celebration of artistic talent during the opening weekend of the 2022 Fall + Winter Studio Access Resident Exhibition, "All at Once." The exhibit showcased the collective works of twelve diverse studio access artists-in-residence and provided a captivating glimpse into the creative endeavors that unfolded within the VisArts community through their 6-month residency.
As visitors stepped into the gallery, they were immediately immersed in a kaleidoscope of mediums and areas of artistic focus. The twelve featured artists: Anna Showers-Cruser, Menley Hunt, Margaret Meehan, Shane McFadden, Kyle Maurer, Arden Shostak, Madison Sterner, Katie Davis, Erica Reyes, Adriana Torres Cruz, John Chae, and Silly Genius presented a breathtaking range of artwork that spanned sculpture, painting, photography, ceramics, and more. Each piece told a unique story, reflecting the artist's individual perspective, experiences, and technical expertise.
The Studio Access Resident Program at VisArts is a vital part of the local art scene and offers artists a supportive and collaborative environment to nurture their creative processes. The "All at Once" exhibition exemplified the power of this program, showcasing the impressive artistic versatility of each resident artist. It demonstrated that the VisArts community is not just a space for creation but also a platform that amplifies and celebrates artists' voices, firmly establishing VisArts as a hub for artistic exploration and collaboration.