VisArts Invites Four Artists to Join its Emerging Artist Residency Program
Richmond, Va. (July 11, 2019) The Visual Arts Center of Richmond has invited three visual artists and one creative writer to join the first cohort of its new Emerging Artist Residency Program. Launched in the spring of 2019, the residency program is funded in part by a grant from the National Endowment for the Arts and the Windgate Foundation and makes it possible for the center to invite several emerging artists to spend 11 months making new work on site.
Diana Antohe, Nicole Levaque, William Lenard and Rosa Castellano will begin their residency at VisArts on Aug. 1. Their work will be included in a group exhibition set to run at VisArts at the culmination of the residency.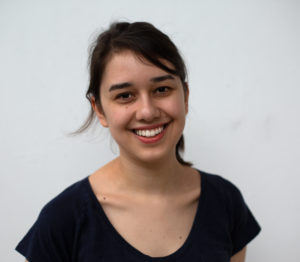 Diana Antohe received an MFA in Painting + Printmaking from Virginia Commonwealth University in 2019 and a BFA in Studio Art from Southern Methodist University in 2014. She has held residencies at Künstlerhaus Bethanien in Berlin, Can Serrat Center in El Bruc, Spain, the Vermont Studio Center in Johnson, Vt., and the London Summer Intensive in London, England.
Born in Galati, Romania and raised in Texas, Antohe's work is closely tied to her home country and the familial relationships that define her understanding of Romania. Through painting, drawing and sewing, Antohe builds installations which reflect the value systems she inherited from her parents and grandparents.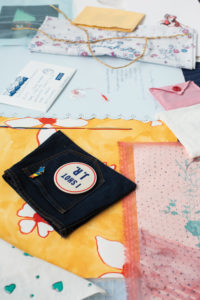 "I'm most excited to have the opportunity to be surrounded by a multitude of work
methods, both alongside my residency cohort, and within VisArts' greater community of students and instructors," Antohe said. "I'm looking forward to using [VisArts'] classes and facilities to learn more about fiber techniques as I continue to work within a cycle of drawing, painting and sewing on paper and textiles."
Richmond-based sculptor and ceramicist, Nicole Levaque, is another VCUarts graduate. She holds an MFA in Sculpture and Extended Media from Virginia Commonwealth University and a BFA in Painting from Concordia University in Montreal, Quebec. Levaque held the sculpture practicum position at the Banff Centre for Arts and Creativity in Banff, Alberta, where she completed a year-long residency while assisting other artists in residence. Nicole has also been a part of several collaborative and community-based projects, including her role as a founding member of the studio collective, Casino, based in Hamilton, Ontario.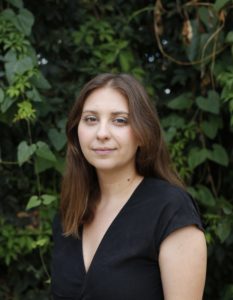 "This residency is the ideal opportunity to allow me to continue to be part of the arts community I've grown into these last two years through graduate school, while bringing me into the greater Richmond arts community as well," Levaque said. "I'm so excited to have the opportunity to teach and collaborate with the many artists, students and teachers that come through VisArts. What I most look forward to is coinciding with VisArts being a host for NCECA 2020."
Levaque plans to build on her thesis work, exploring new glaze and wheel throwing techniques.
"The residency will give me the time, facilities and expert assistance to push the limits of my oftentimes DIY ceramic experiments," she added.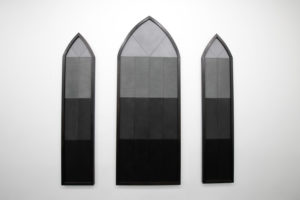 A visual artist with a long family history of woodworking, William Lenard is a sculptor from Woodbury, Connecticut. Lenard received his Bachelors of Fine Art in Furniture Studies from the Rhode Island School of Design and his MFA in Craft and Material Studies from Virginia Commonwealth University. He is currently living and working in Richmond, Virginia as an adjunct faculty member at VCUarts. Lenard has also taught concrete casting at VisArts, a class in which students create a small, functional object out of concrete, such as a small bench, stool, side table or planter.
An interest in the architectural style of Brutalism inspires Lenard to work primarily with concrete, in an effort to challenge the institutional connotations of this architectural style. Lenard also writes poetry to accompany his three-dimensional works.
"I look forward to continuing my relationship within VisArts' community," he said. "There's such a strong cross-disciplinary program at VisArts that invites a diverse amount of artists and writers to work in their studios, and I'm excited to be among this group of thinkers and makers."
Lenard will work primarily in VisArts' wood shop, creating concrete objects that relate to his older brother's readjustment to society after being released from prison.
"I will present these concrete objects with my poetry as a way to further develop the conversation on the traumas of institutionalization and our familial bond," he said.
Rosa Castellano is a Richmond-based writer and teacher from Tampa, Fla. Her work was recently published in The South Hampton Review and in 2017, she was a finalist for the Salem College Center for Women Writers' Rita Dove Poetry Prize.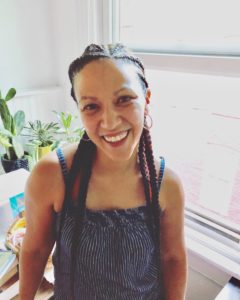 "I'm returning to Richmond after an almost 10-year absence and I'm excited to connect, even if it's only proximally, with the all of the working artists and teachers at VisArts," she said.
Castellano is planning to complete two historical writing projects. One is a chapbook composed of a collection of poems that investigate whiteness through a narrative of passing. She also plans to revise the first draft of her middle grade novel, which uses the story of Nell, an 11-year-old girl who has to save her mother from hanging, to explore the impact of racial violence on the physical landscape.
"I have another, less concrete goal centered around the idea that poetry can be a kind of public art," she said. "Putting the power of poetry to work in public spaces creates opportunities for people to interact with language in unexpected ways and that, can be transformative."
VisArts' Emerging Artist Residency Program is geared at emerging artists who are establishing their careers and need time and space to develop their creative practice. VisArts provides residents with private studio spaces, access to communal studio space as well as a $5,000 honorarium and other benefits.