The Royal Pig and Curbside Café win top prizes at the 8th Annual VisArts Chili Throwdown
The Royal Pig and Curbside Café were declared chili champions at the Visual Arts Center of Richmond's 8th Annual Chili Throwdown on Friday, Oct. 1. More than 500 people attended the event that benefits VisArts, making this year's fundraiser the most successful yet. The Cary Street Ramblers performed traditional string band music as guests picked out handmade ceramic bowls made and donated by local clay artists, then sampled chili from over 20 local restaurants. Participating restaurants contributed their best chili, which was taste-tested by a jury and the event's attendees. At the end of the evening, VisArts presented a Critics' Choice winner, selected by the judges, and a People's Choice award.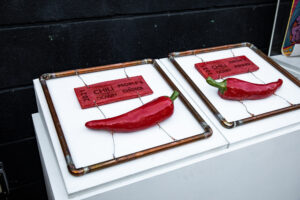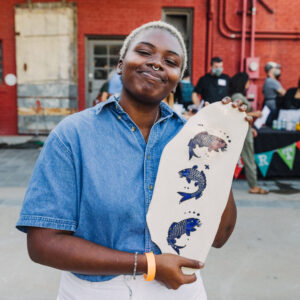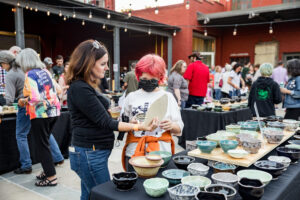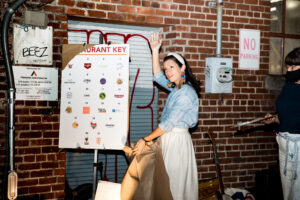 Curbside Café defended its title and took home the People's Choice Award for the second year in a row. The 20-year old Fan District restaurant won with its bison, bacon and Buskey Cider chili. Jeff Sullivan, co-owner of Curbside and creator of the winning chili, said his wife inspired him to put this unique twist on traditional Southwest-style chili. "I made it with bison soaked in local, gluten-free Buskey Cider for five and a half hours the day before making the black bean chili," Sullivan shared. He made his chili powder from scratch with ancho peppers and ditched the cilantro he had planned to feature in the dish for a flavorful medley of poblanos and sweet peppers.   
When asked whether he thought his chili was good enough to win this year, Sullivan said, "I think it's one of the best chilis I've ever made but I didn't think it was good enough to win a contest, so I was stunned and then excited that it did!" 
The Royal Pig  and  TBT El Gallo came in at a close 2nd and 3rd place in the People's Choice category.  
Judges Justin Lo from the Richmond Times-Dispatch; Robey Martin and Scott Wise from Eat It! Virginia podcast; and Chef Ray from SoleFoodRVA declared The Royal Pig the winner of the Critics' Choice Award. The Royal Pig is a Cambodian comfort food spot that operates as a pop-up but will be moving to its new location at Hatch Local in Richmond's Manchester area.  
Special thanks to our sponsors, who helped make this event possible: Bingo Beer Co., Five19, Clayworks Supplies, Montana Gold Bread Co., Gold's Gym and The Shed. 
Images courtesy of Janpim Wolf.