Solo Exhibition by Susan Iverson Explores the Complexity of the Word "No"
An exhibition of work by Susan Iverson titled "The Color of No" opens at the Visual Arts Center of Richmond on Friday, April 12. "The Color of No" showcases over 40 colorful tapestries produced by Iverson over the last five years, each emblazoned with the word "no."  
An established, Richmond-based artist and master weaver, Iverson taught in Virginia Commonwealth University's Department of Craft + Material Studies for 40 years, retiring in 2015. Around that time, she started exploring the deceptive complexity of the word "no." What started as a study of color and language took on a broader meaning as America's political landscape changed, Iverson said.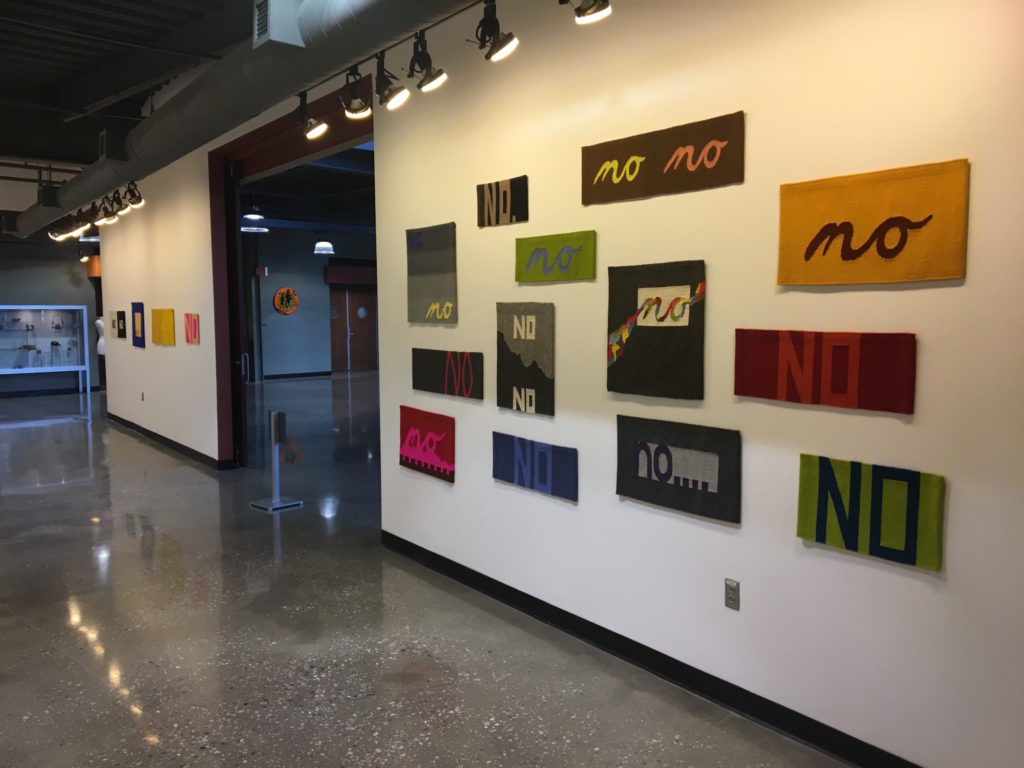 "It was never specifically meant to be about politics," she said. "In all of the political, social and economic conversations going on in our culture, we're hearing more simple, declarative "no's" instead of compromise. I think these tapestries have taken on a different feeling because of the contemporary political climate. You see art through the filter of your own time." 
This is only the third time that "The Color of NO" has been exhibited publicly. Iverson said she's looking forward to seeing her work on the walls of VisArts' True F. Luck Gallery, and she pointed out that the individual "no's" are much more powerful together. 
"This particular show was conceived to be dependent on achieving a critical mass because there's a sound component to the work which relates to the human voice and language," she said. "It's the idea of a cacophony. You only get that if you have enough of these pieces together in one space."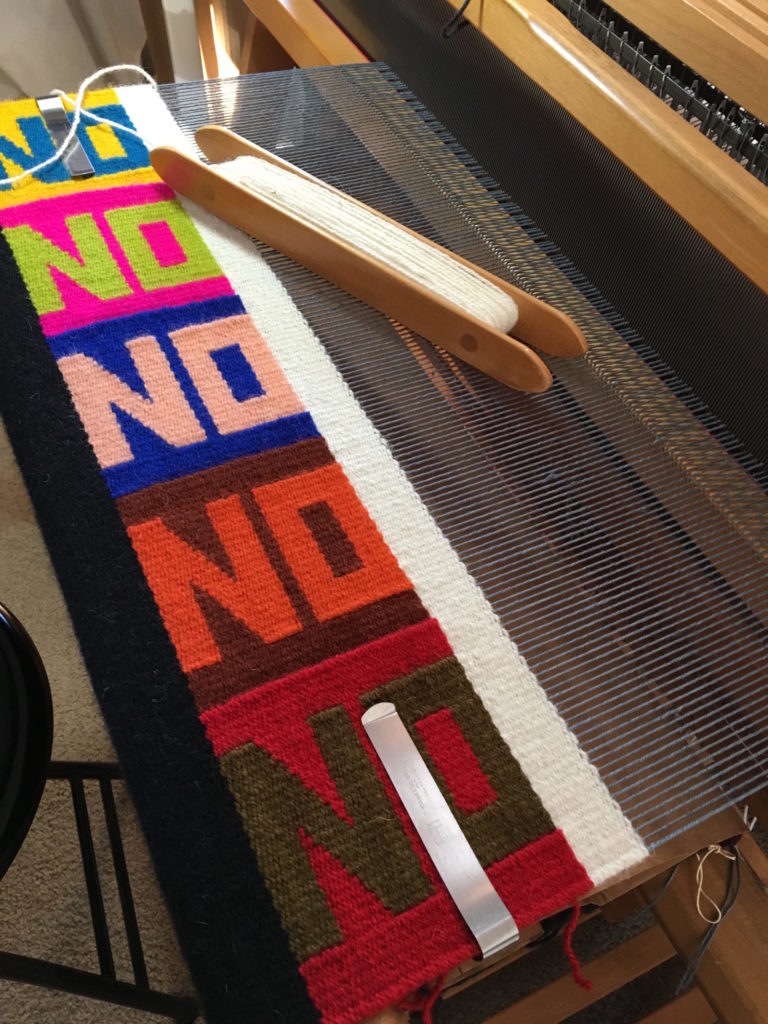 Iverson created a new 8'x8' piece composed of several "no" tapestries which will go on display for the first time at VisArts.  
"It's a conversation of no's," Iverson said. "Imagine a texting conversation. There are two different voices in the conversation and there are different colors that portray those voices."  
As she finished weaving the tapestries that are part of this new installation, Iverson realized she'd chosen the same blue that appears in the iPhone's messaging app. "I'm sure that my subconscious had figured that out well before my conscious mind, but it made me laugh," she added.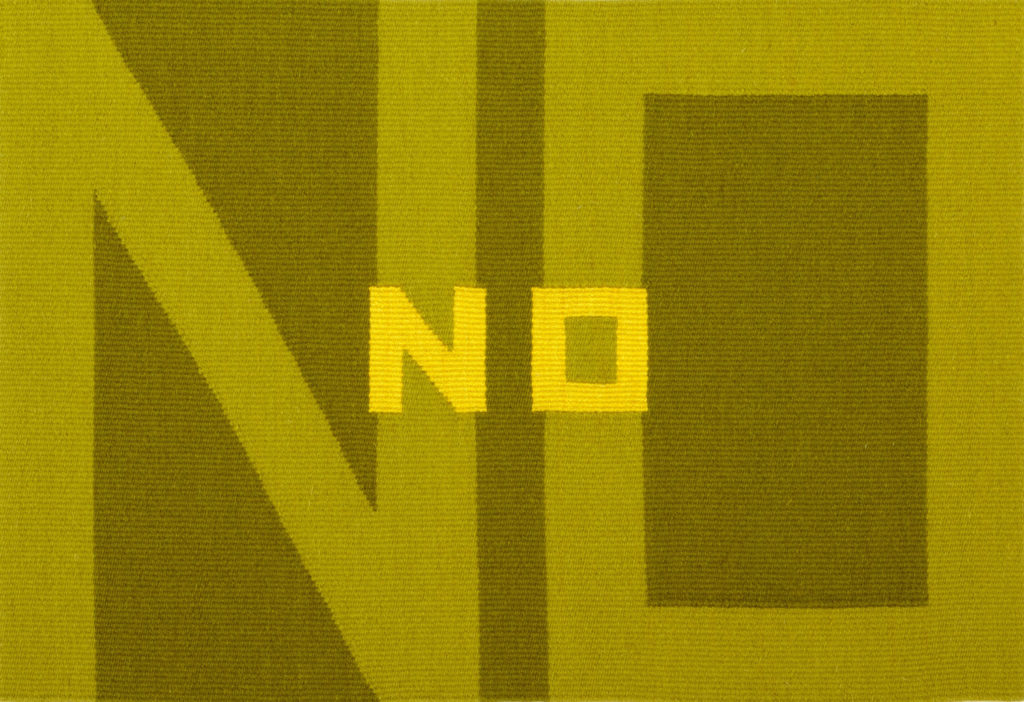 While she embraces the digital world, Iverson thinks it's also important to recognize the value of using time-honored techniques and materials to make art in the 21st Century. She weaves her tapestries on a Gilmore loom, using natural materials including wool, silk, linen, mohair and cotton, which she hand-dyes using a variety of dye techniques to achieve vibrant hues.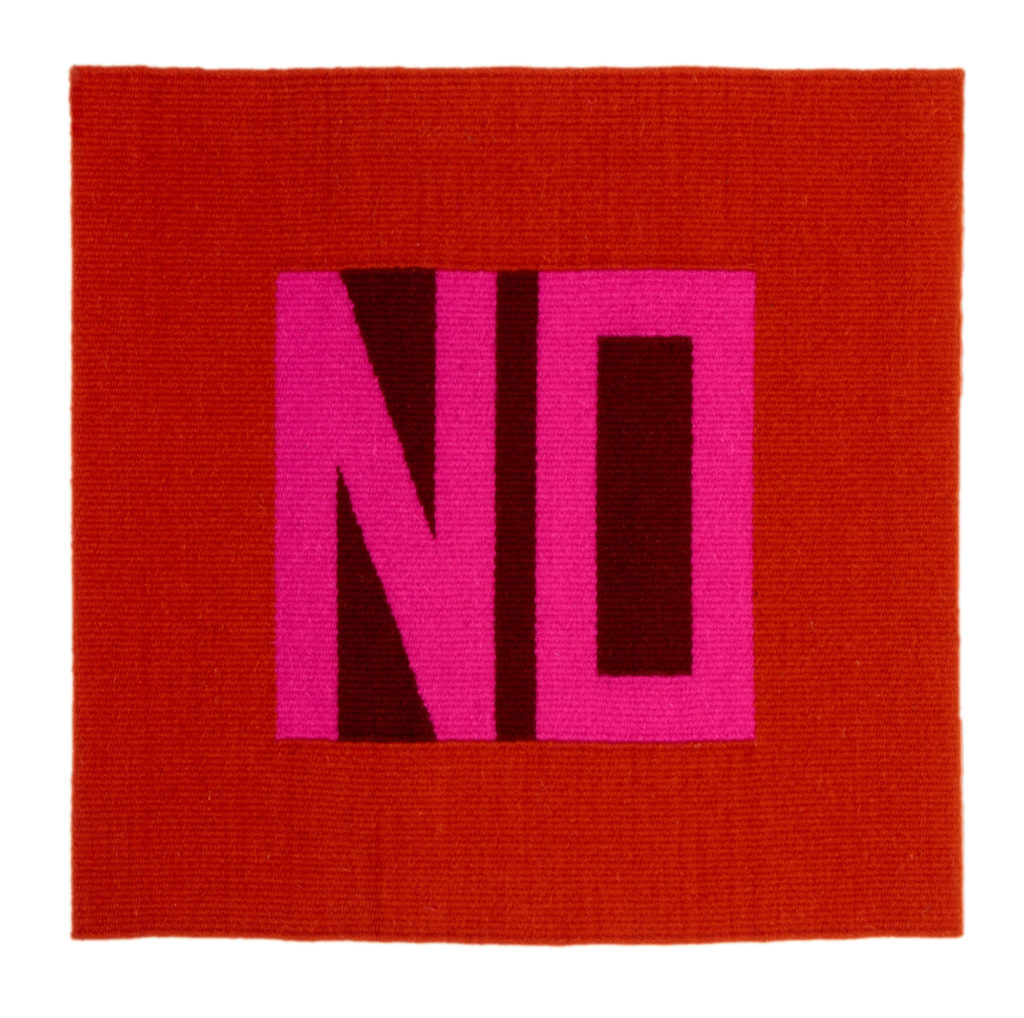 "It's interesting to think about the number of people in this country who are working with basic, archaic techniques," she said. "We're hanging on to hands-on methods with tangible outcomes without ignoring the digital world."
The opening of "The Color of NO," begins with an artist talk at 5:30 p.m. on Friday, April 12; a public reception to follows 6 to 8 p.m. The exhibition will be on view through June 2.