Interested in teaching an art class at the Visual Arts Center of Richmond?
We offer more than 1,000 art classes a year, including many community partnership program classes for groups of youth, older adults, military veterans and individuals with disabilities. We're always open to hearing from professional artists and arts educators who would like to become instructors. VisArts instructors are contracted employees who are paid based on an hourly rate for the time they spend in the classroom. They receive free enrollment in one VisArts class per session and receive free studio access in a studio of their choice, provided they've taught a class in the current session or the previous one. All teachers are eligible to submit work to our annual [Work] exhibition,  which showcases work created by VisArts teachers, staff and board.
We don't require that instructors have master's degrees or teaching certifications. Plenty of our instructors do have those credentials, and many have been teaching for decades, but VisArts also has a long history of providing practicing artists with their first teaching gig, which is pretty cool, too.
This is a place where it's okay to experiment—with different media, different artistic techniques and different teaching methodologies. If you're an artist who's passionate about creating new work, we think your enthusiasm will rub off your students.
We offer four sessions per year—spring, summer, fall and winter. Some instructors teach one class a session, some teach several a session, and still others teach a class and then take several sessions off before teaching another. Within each session, we offer multiple class formats. Our shortest classes require just a one-day commitment, and our longest classes run for 10 weeks.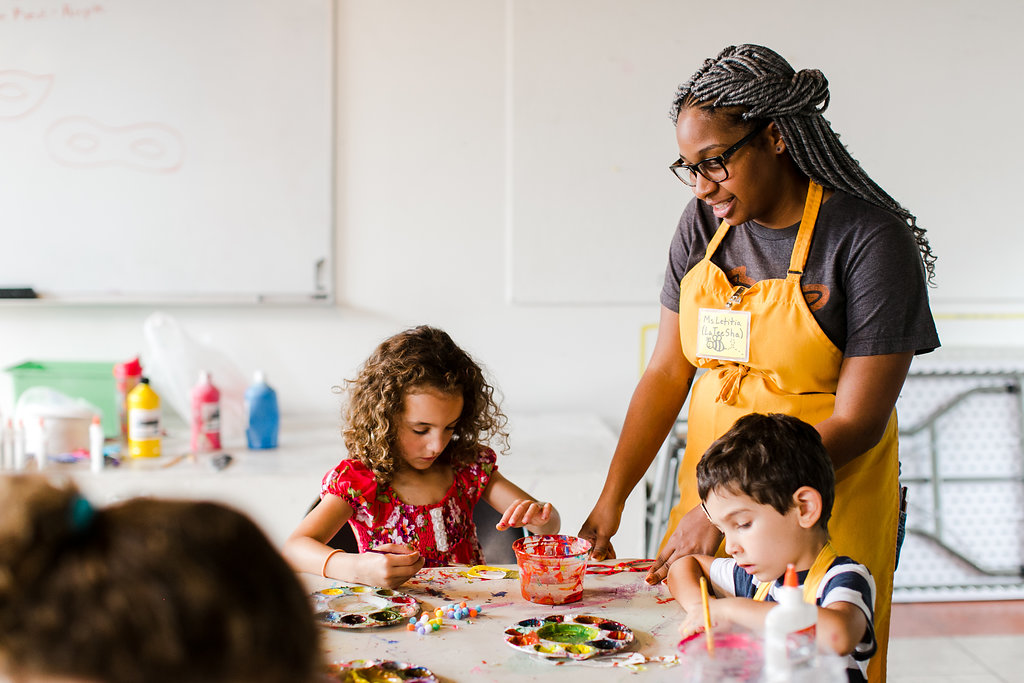 If you think you'd enjoy being an instructor at VisArts, you can submit an instructor application form below. This lets us learn more about you, your practice, and asks for a simple course proposal. The most successful course proposals are those that complement but don't compete with what's already in our curriculum.
VisArts prioritizes applications from BIPOC individuals, those with disabilities and bilingual or bicultural individuals. We are committed to having a teaching and administrative staff that is reflective of our community and work hard to create an equitable, welcoming and inclusive environment.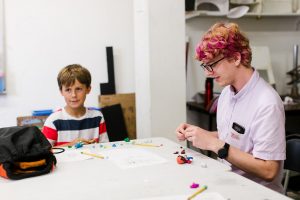 We don't always have the room to bring on new instructors, but we always enjoy reading a great course proposal, and at the very least, we'll keep it on file. We accept instructor applications on a rolling basis and review applications every 1-2 months as we prepare to create our next catalog of class offerings.
After reviewing applications, we'll request an in-person or online interview to learn more about you and your proposal and discuss our programs more in-depth. Once you're invited to propose a class we will complete final onboarding paperwork which includes a W-9, background-check and direct deposit form for payment.
We are specifically looking for instructors with skills in these areas but are always willing to hear new ideas in every media.
Digital art
Filmmaking
Video game design
Sewing
Patternmaking for clothing
Other fiber-related arts
Natural dyeing
Metalworking
Printmaking
Letterpress
Youth specific teachers in many media
Digital photography for youth
We look forward to seeing what you come up with, and hope you'll enjoy inspiring creativity at the Visual Arts Center of Richmond.