About the Instructor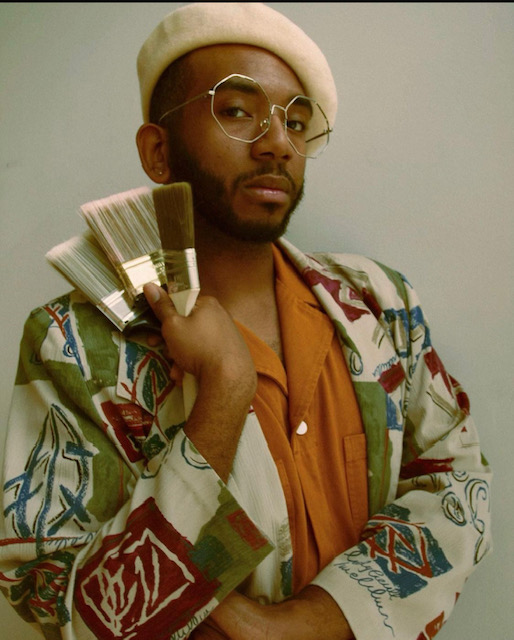 Justice Elder
Justice Dwight Is a self-taught visual artist who was born in Plainfield New Jersey but raised in Richmond Virginia. Dwight's first experiences as an artist stem from watching his father paint. His father's portraits surged his initial interest in creating art at six years old. Also, his mother, who is an avid doll collector, inspired his use of color theory because she always styled her dolls in cool, color-blocked ways. Besides being inspired by his family, he looks up to Black artists like Barkley Hendricks, Bisa Butler, and Derrick Adams. Even though he's not formally trained, Dwight kept drawing and painting daily to nourish his skills. He primarily works with acrylic paint and mixed media items such as glitter, fabric, and rhinestones on canvas. Most recently Justice had the pleasure of being apart of the RVA community Maker's Project, where he painted a portrait to honor, Richmond's famed jazz soloist, Desiree roots. The painting hung at the VMFA and then was moved to the Black History Museum and Cultural Center of Virginia where it now resides. In 2020, Dwight completed a collection of work that represented Black people in connection to nature. This project was released online because showcases were not possible at the time. Justice Dwight has had the pleasure of being involved in several group shows at The Well art gallery, Barcode, and Atlas. While also being in group shows, he's had the pleasure of sharing his art online which has given me the opportunity to create work for the University of Maryland and celebrities such as Issa Rae, Big Freedia, and Azealia Banks.
Instagram: @JusticeDwight
This instructor does not have any current classes scheduled. Check back later!