About the Instructor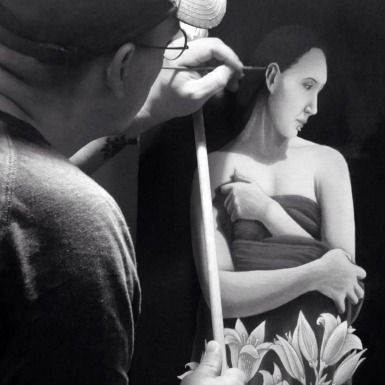 Jon Gernon
Jon Gernon is an painter, draftsman, curator and a former gallery director. After twenty two years he stepped down from his director role to dedicate more time to painting and teaching. He is the recipient of two NYFA Special Opportunity Grants and has been a visiting artist at several Universities and Colleges. His work has been included in over fifty group and solo exhibitions in the past fifteen years in the United States and Europe. In 2015 his work was part of Imaginaire: Contemporary Magic Realism Exhibition in Denmark, England, and the United States. Selected work has been included in such exhibitions as; Beautifully Strange at The Clement Art Gallery, Troy, NY, Past/Present: The Kinsey Institute at Indiana University, Bloomington, IN, Lustorus Lines: Metalpoint Drawing at The Morris Graves Museum , Eureka, CA, Contemporary Icons: Tempera at Westfield State College in Massachusetts,
Art Connections: the George Segal Gallery at Montclair State University, Montclair, NJ, The Katherine Butler Gallery in Sarasota, FL, The New Jersey Arts Incubator Program in West Essex, NJ, The Hyde Collection in Glens Falls, NY. His work has built a loyal following in the past ten years with many of his paintings and drawings in public, private and corporate collections in The United States, Europe and Canada.
This instructor does not have any current classes scheduled. Check back later!