About the Instructor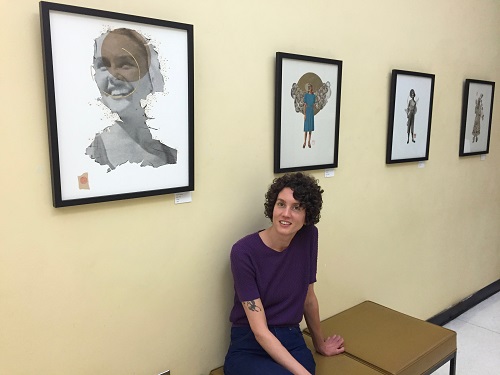 Blythe King
Blythe King's art reconciles her background in Religious Studies with her interest in the effects of popular culture on female identity. Featuring reworked images of fashion models from American mail-order catalogs from the 1940's and 70's, Blythe's collage and image transfer portraits suggest that through a process of transformation, we may see more clearly the work of culture on women's bodies.
In 2012, Blythe transitioned from owning and running a creative online retail business, working with vintage textiles, to a renewed dedication to her art practice, working with commercial images of women from vintage catalogs. Since then, her work has been exhibited throughout Virginia, including the Virginia Museum of Contemporary Art, and nationally, including galleries and art centers in Pennsylvania, Illinois, Georgia, South Carolina, and Washington D.C.
Blythe was born in Pittsburgh, PA, and currently lives and works in Richmond, VA.
Instructor Website
Current Classes