About the Instructor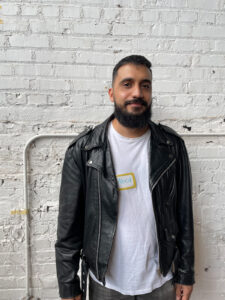 Abed Shalabi
Abed Elmajid Shalabi (b,1991) is a Palestinian Artist from Isreal, currently living and working in Richmond VA. After earning a BFA from Shenkar College in Tel Aviv, and the Berlin University of The Arts in 2019, he graduated with an MFA from the Sculpture + Extended Media department at Virginia Commonwealth University, in 2021. Shalabi was awarded the 2020-2021 Graduate Fellowship from the Virginia Museum of Arts.
Website: abedelmajidshalabi.com
Instagram: @abedelmajidshalabi
This instructor does not have any current classes scheduled. Check back later!