Over 150 Artists to Exhibit at Craft + Design, Nov. 22-24
 This year, the Visual Arts Center of Richmond welcomes over 150 artists to Craft + Design, Presented by McGuireWoods. The 55-year-old contemporary craft show takes place at Main Street Station's train shed on the weekend of Nov. 22-24, 2019. All proceeds from Craft + Design benefit VisArts.
Over 50 artists are new to Craft + Design this year and over half of the show's artists are traveling from out of state. A complete list of participating artists is available on VisArts' website.
"It's an honor to know that talented artists travel from all over the country to exhibit their work at Craft + Design," said Stefanie Fedor, executive director of the Visual Arts Center of Richmond. "We're thrilled to celebrate our 55th year of Craft + Design with so many talented makers from Richmond and beyond."
VisArts selected Philadelphia-based jeweler Hilary Hertzler as the featured artist this year.
Hertzler's vibrant and textured necklaces, earrings and bracelets are woven with a variety of materials, including metal, fiber, beads and organic materials such as acai seeds.
This is Hertzler's second year at Craft + Design. In 2018, she took home the Martin-Star Cabinetry and Design New Artist Award.
Nine Craft + Design award winners return to the show this year, including:
Robert Patterson (Elisabeth Scott Bocock Best in Show Award, Presented by McGuireWoods LLP)
Stephen and Tamberlaine Zeh (Davenport & Company LLC Innovative Use of Traditional Craft Materials)
Daniel Rickey (Friends of the Wood Studio at VisArts Wood and Recycled Materials Award)
Hilary Hertzler (Martin-Star Cabinetry and Design New Artist Award)
Kiara Pelissier (Priscilla Burbank and Mike Schewel Glass Award)
Dianne Nordt (Richmond Magazine Best Booth Design Award)
Kaitlyn and Ryan Lawless (Shockoe Bottom Clay Ceramics Award)
Mau Schoettle (Troutman Sanders Contemporary Design Award)
E. Douglas Wunder (WCVE Precious Metals Award)
Local Richmond notables include Ignatius Creegan, a longtime fixture at Craft + Design who has created hats for movies and television shows on HBO, National Geographic Channel, AMC, Fox and NBC. Other notable locals include woodworker Jere Williams, who currently teaches sculpture, design and philosophy at the Collegiate School, Marie Chamblin Dirom, owner of Fan District-based Chamblin Design and Dianne Nordt, a fiber artist whose hand-woven, wool blankets have been featured in Martha Stewart Living magazine.
VisArts also juried in 18 Richmond artists who are instructors at the center. Accepted teachers include: Susan Adams, Angie Bacskocky, Michelle Carter, Sean Donlon, Paul Klassett, Michael Martin, Claire McCarty, Philip Mills, Kathleen O'Connor, Alyssa Salomon, Danielle Stevens, Maria Stone, Nastassja Swift, Ashley Tamber, Sarah Tector, Jeff Vick, Tristan Wright and Holly Zajur.
This year's show was juried by local artist Leigh Suggs; Kierstin Johnsen, an account manager for the insurance brokerage firm, DeWitt Stern, specializing in insurance solutions for fine art collectors, galleries, book dealers, artist studios and museums; and local craft collectors and arts patrons, Karen Kelly and Celia Rafalko.
Nationally, Craft + Design is recognized for being competitive to get into. Artists also say it's an extremely hospitable show. A hosted housing program and artists' dinner are two of the perks that artists say set Craft + Design apart from other shows of its caliber.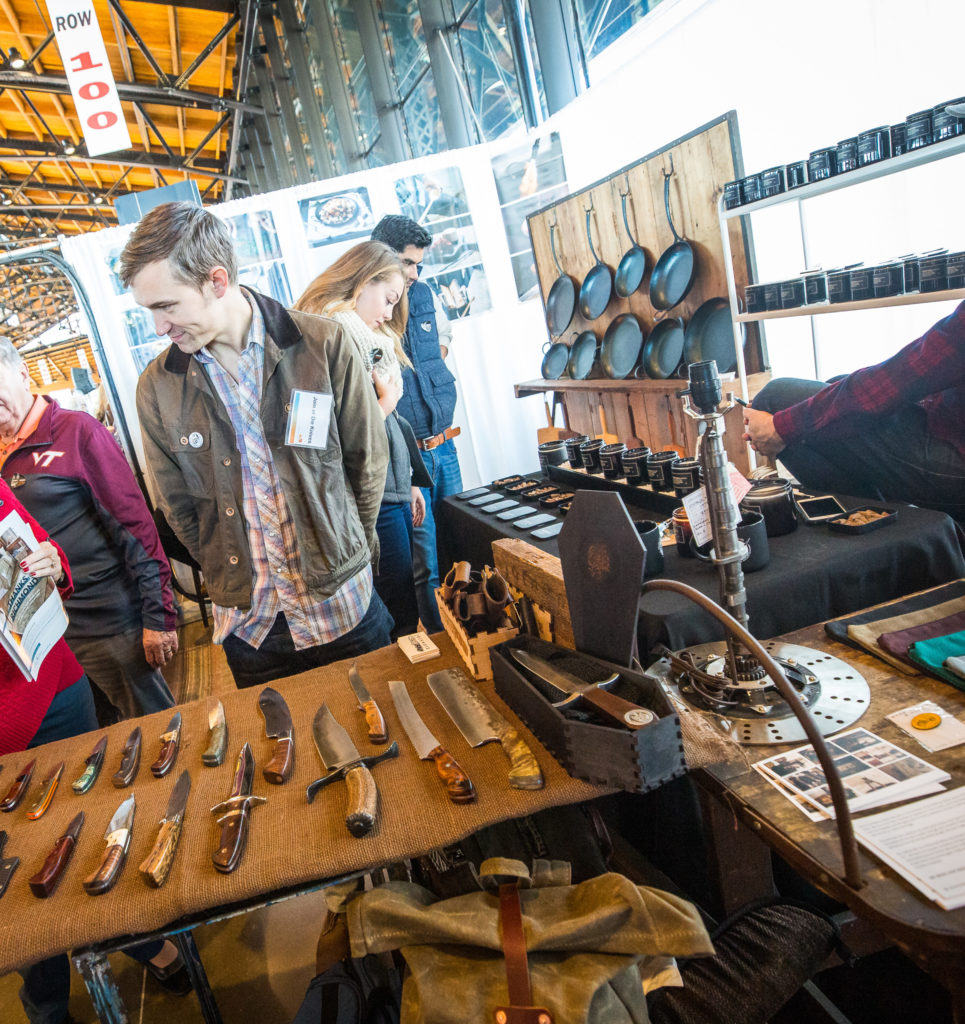 There will be several local maker booths at the show this year, featuring the work of Richmond-area craftspeople. Local brick-and-mortar retailer Dear Neighbor, knifemaker Join or Die Knives and custom workwear maker Handyma'am Goods will curate these special group booths.
Craft + Design will also feature two new partnership booths with Richmond-based luxury apparel retailer Ledbury and Lynchburg-based Moore & Giles, which specializes in natural leather goods.
The McKinnon and Harris Patrons' Preview Party, which takes place on Fri., Nov. 22 from 6 to 9 p.m., includes beer, wine, hors d'oeuvres and the chance to shop early. Tickets cost $60 for VisArts members and $65 for the general public. The event features live music by Richmond-based indie-rock band, Margox.
The Rise + Shine Brunch, which pairs another early shopping opportunity with a light breakfast, bloody marys and mimosas, will run from 9:30 to 11 a.m. on Sat., Nov. 23. Tickets are $30 for VisArts members and $35 for the general public. At this year's brunch, Richmond magazine presents featured speaker, Malene Barnett. Named 2019 Designer of the Year by Interiors + Sources magazine, Malene is a cross-media artist and founder of Malene B Atelier, a New York-based art and design practice specializing in fine art, product design and bespoke carpets.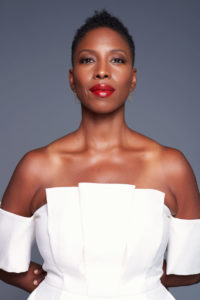 Her work has been commissioned by global corporations such as Viacom, Wework and Saks Fifth Avenue, and for landmark office buildings including The Astor, The Chatsworth and the MetLife building. Her work has also been featured in leading design and lifestyle publications — Luxe, Elle Décor and House Beautiful. In 2018, she founded The Black Artists + Designers Guild (BADG) to combat the lack of representation of black talent and culture in the design industry. BADG represents a curated collective of independent black artists, makers and designers across various art and design disciplines who are at the top of their respective fields. During her Rise and Shine talk at 10:30 a.m., guests will see how she has incorporated vibrant color, craft and art into her own home, which was featured by Architectural Digest online last November.
Regular shopping hours run from 11 a.m. to 5 p.m. on both Sat., Nov. 23 and Sun., Nov. 24. General admission tickets cost $10. VisArts members receive one or two free general admission tickets, depending on their level of membership. The education wing, located near the ticketing entrance, is a free, art-making space where both adults and children can explore the media Craft + Design artists use to make their work.
Hardywood Park Craft Brewery is once again the exclusive beer sponsor of Craft + Design this year, serving beer throughout the weekend at a beer garden located in the middle of Main Street Station's event space. During Saturday and Sunday's regular shopping hours, Espresso-a-Go-Go and Goatocado will be serving food.
People who would like to attend multiple events over the course of the Craft + Design weekend should consider purchasing a weekend pass. Weekend passes are $85 for members and $90 for the general public and include a ticket to Patrons' Preview, a ticket to Rise + Shine, unlimited admission during regular shopping hours and free valet parking all weekend.