|
|
|
Scholastic Art & Writing Awards
Scholastic Art & Writing Awards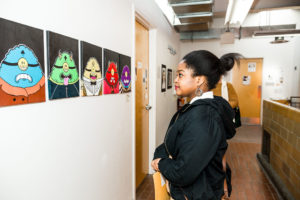 Exhibition: February 8-16, 2020 (Visual Arts Center of Richmond)
Reception for All Art and Writing Award Recipients: Saturday, February 15, 1–4 p.m. (Visual Arts Center of Richmond)
Reception for Gold Key Art and Writing Award Recipients: Saturday, February 15, 2 p.m. (Binford Middle School)
The Visual Arts Center of Richmond is honored to exhibit regional winners of the Scholastic Awards in Virginia, the nation's longest-running and most prestigious recognition program for creative students in grades 7–12. The Scholastic Art and Writing Awards partners with over 100 visual and literary arts organizations across the country to bring recognition and celebration to innovative young artists in local communities.
As the affiliate partner for the Richmond area, VisArts receives submissions from students at schools in Richmond City, Hanover County, Henrico County and Chesterfield County. Students apply in 29 various categories of art and writing and their work was evaluated by a select group of jurors. A small portion of submitted works are then selected for Honorable Mention, Silver Key, and Gold Key awards. Silver Key and Gold Key works were on view in the Commons, Dominion Energy Room and the hallways of our building. At the award celebration on February 24, five young artists within the Gold Key category received an American Visions and Voices Award, chosen by VisArts staff.
HOW TO APPLY
Artists and writers can create a Scholastic Awards account online, where they can digitally upload works or mail them in to the local affiliate (VisArts). If you are an educator, create your account to register your students. After uploading your work, you can print your submission form, have a parent/guardian and an educator sign it, and then submit or send your signed submission form and payment or fee waiver to VisArts.
Art submissions: https://www.artandwriting.org/affiliate/VA005A/
Writing submissions: https://www.artandwriting.org/affiliate/VA005W/
Thanks to our Sponsor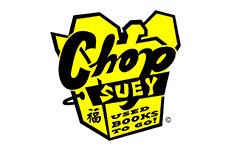 2020 Award Recipients – art
Gold Key Silver Key Honorable Mention
2020 Award Recipients – writing
Gold Key Silver Key Honorable Mention
---
Candela BOOKS + GALLERY PHOTOGRAPHY Award
NAME

CATEGORY

TITLE

GRADE

SCHOOL

INSTRUCTOR

Kennedy Cummings

Photography

Faded

12

Chesterfield Technical Center

Nicole Groome,
Dave Holicky
American Visions Nominees (ART)
NAME

CATEGORY

TITLE

GRADE

SCHOOL

INSTRUCTOR

Jadine Caguicla

Painting

Rooted

11

J R Tucker High School

Jennifer VanSteenburgh

Tomas Carrillo

Photography

paradise

9

Glen Allen High School

Erin Mable

Kathryn Hart

Sculpture

American DREAM

11

Henrico High School Center for the Arts

Genevieve Dowdy,
Mary Scurlock

Steve Lane

Film & Animation

The Bois

12

Deep Run High School

Michael Guyer,
Carey McCray

Justin Mills

Painting

Sensitive

12

Henrico High School Center for the Arts

Genevieve Dowdy, Mary Scurlock, Samuel Vaughn
American VOICES Nominees (WRITING)
| | | | | | |
| --- | --- | --- | --- | --- | --- |
| NAME | CATEGORY | TITLE | GRADE | SCHOOL | INSTRUCTOR |
| Amina Adeyola | Poetry | For My Name: Reclaimed Princess, Relearning My Arabic Alphabet,The Woman Wading in Yellow | 10 | Appomattox Regional Governor's School | Gail Giewont |
| Yasmeen Jaaber | Personal Essay & Memoir | A Muslim Girl's Guide to Life's Big Changes | 11 | Appomattox Regional Governor's School | Cindy Cunningham |
| Ronit Jain | Flash Fiction | Speak. | 10 | Maggie L Walker Governor's School | Michele Surat |
| Natalie Koehn-wu | Short Story | Celery Snacks | 8 | Chickahominy Middle School | Katelyn Hazel |
| Minnie Zhang | Personal Essay & Memoir | after | 11 | J R Tucker High School | Lee Hall |
visual arts center of richmond award for artistic merit (Art)
NAME

CATEGORY

TITLE

GRADE

SCHOOL

INSTRUCTOR

Brandon Mann

Digital Art

Pin in Solitude

12

Chesterfield Technical Center

Dave Holicky

Tyleek Mccoy

Ceramics & Glass

Attack on Tokyo

11

Manchester High School

Margaret Jackson

Georgia Flemotomo

Drawing & Illustration

Pressure

12

Henrico High School Center for the Arts

Genevieve Dowdy,
Mary Scurlock
visual arts center of richmond award for artistic merit (Writing)
| | | | | | |
| --- | --- | --- | --- | --- | --- |
| NAME | CATEGORY | TITLE | GRADE | SCHOOL | INSTRUCTOR |
| Cy Overstreet | Short Story | Wilvern the Trashcan | 8 | Sabot at Stony Point | Sarah Lile |
Plaza cover art award
| | | | | | |
| --- | --- | --- | --- | --- | --- |
| NAME | CATEGORY | TITLE | GRADE | SCHOOL | INSTRUCTOR |
| Payton deBruler | Painting | Pop-brellas | 9 | Appomattox Regional Governor's School | Robert Caldwell |
Chop Suey WRiting Award
| | | | | | |
| --- | --- | --- | --- | --- | --- |
| NAME | CATEGORY | TITLE | GRADE | SCHOOL | INSTRUCTOR |
| Marie Jiang | Short Story | Bring Them Home | 12 | Appomattox Regional Governor's School | Cindy Cunningham |
---
Gold Key
| | | | | | |
| --- | --- | --- | --- | --- | --- |
| NAME | CATEGORY | TITLE | GRADE | SCHOOL | INSTRUCTOR |
| Kolton Almany | Photography | Kiss Goodbye | 11 | Clover Hill High School | Amanda Berneche |
| Kolton Almany | Photography | The Decay Of Wealth | 11 | Clover Hill High School | Amanda Berneche |
| Kolton Almany | Photography | Emotions Melting Like Ice Cream | 11 | Clover Hill High School | Amanda Berneche |
| Ace Atkinson | Digital Art | Secrets | 10 | Clover Hill High School | Jaime Barnett |
| Barrett Barker | Digital Art | Unattended | 11 | Glen Allen High School | Erin Mable |
| Callie Baughan | Drawing & Illustration | Blinded | 10 | Monacan High School | Erin Murtagh |
| Anna Blair | Digital Art | Bear | 12 | Midlothian High School | Kristen Joswick |
| Anna Blair | Digital Art | Traveler | 12 | Midlothian High School | Christina Good |
| Molly Blanchard | Drawing & Illustration | From the Shadows | 10 | Glen Allen High School | Ginger Hawthorne |
| Lucie Bouton | Drawing & Illustration | Warm Abode | 8 | Albert Hill Middle School | Sharon Russell |
| Jada Brown | Photography | Le Mort | 12 | Chesterfield Technical Center | Nicole Groome |
| Madeline Burdge | Drawing & Illustration | Melting of Time | 11 | Veritas Classical Christian School | Sunny Rosebro |
| Lily Burnam | Drawing & Illustration | Haute Creature | 11 | Deep Run High School | Michael Guyer |
| Lily Burnam | Drawing & Illustration | Coda | 11 | Deep Run High School | Michael Guyer |
| Lily Burnam | Drawing & Illustration | Lump-Sumflowers | 11 | Deep Run High School | Michael Guyer |
| Jadine Caguicla | Painting | Rooted | 11 | J R Tucker High School | Jennifer VanSteenburgh |
| Georgia Calley | Drawing & Illustration | Lucid Dreamer | 10 | James River High School | Anne Constanzer |
| Tomas Carrillo | Photography | paradise | 9 | Glen Allen High School | Erin Mable |
| Sara Carter | Mixed Media | Carter | 10 | Center For Information Tech | Michael Guyer |
| Megan Cash | Photography | Time | 10 | Glen Allen High School | Julie Johnson |
| Caitlin Champaco | Digital Art | Windows to the Soul | 12 | Chesterfield Technical Center | Dave Holicky |
| Alexander Childress | Drawing & Illustration | Dollar Store Pen | 11 | Henrico High School Center for the Arts | Genevieve Dowdy |
| Anna Clark | Drawing & Illustration | | 8 | Robious Middle School | Natalie Puccia |
| Eve Clemans | Sculpture | Puzzle Box | 8 | Collegiate School | Steve Hart |
| Addy Cullen | Photography | Passing through Air and Space | 12 | Maggie L Walker Governor's School | Georgianne Stinnett |
| Kennedy Cummings | Photography | Faded | 12 | Chesterfield Technical Center | Nicole Groome |
| Taina Cunion | Painting | Kiana | 12 | Henrico High School Center for the Arts | Genevieve Dowdy |
| Taina Cunion | Printmaking | Zombification | 12 | Henrico High School Center for the Arts | Genevieve Dowdy |
| Payton deBruler | Printmaking | Barcelona Vibe | 9 | Appomattox Regional Governor's School | Robert Caldwell |
| Payton deBruler | Painting | Circe | 9 | Appomattox Regional Governor's School | Sarah Luong |
| Payton deBruler | Drawing & Illustration | Disbelief | 9 | Appomattox Regional Governor's School | Robert Caldwell |
| Payton deBruler | Printmaking | Four of Me | 9 | Appomattox Regional Governor's School | Robert Caldwell |
| Payton deBruler | Painting | Gazing | 9 | Appomattox Regional Governor's School | Robert Caldwell |
| Payton deBruler | Painting | Pop-brellas | 9 | Appomattox Regional Governor's School | Robert Caldwell |
| Payton deBruler | Drawing & Illustration | Possessed | 9 | Appomattox Regional Governor's School | Robert Caldwell |
| Bianca DeCarli | Painting | Stress | 11 | Deep Run High School | Michael Guyer |
| Bianca DeCarli | Drawing & Illustration | Self Portrait | 11 | Deep Run High School | Michael Guyer |
| Bianca DeCarli | Painting | Watch Me! | 11 | Deep Run High School | Michael Guyer |
| Alder Dickey | Photography | Conversations With Ourselves | 9 | St Catherine's School | Amanda Livick |
| Kate Dixon | Photography | Touchdown's Nose | 9 | St Catherine's School | Amanda Livick |
| Khari Dublin | Design | Minor's Sober Ale | 12 | Chesterfield Technical Center | Dave Holicky |
| Chi Duong | Drawing & Illustration | Shroud of Lace | 10 | Henrico High School Center for the Arts | Genevieve Dowdy |
| Georgia Flemotomos | Drawing & Illustration | Pressure | 12 | Henrico High School Center for the Arts | Genevieve Dowdy |
| Georgia Flemotomos | Drawing & Illustration | Suffocation | 12 | Henrico High School Center for the Arts | Genevieve Dowdy |
| Lilliana Forbes | Drawing & Illustration | Northern Study | 8 | Swift Creek Middle School | Sheila Donahue |
| Meera Gandhi | Photography | Observers | 12 | Clover Hill High School | Amanda Berneche |
| Kristin Gatuslao | Ceramics & Glass | Celestial Bodies | 12 | Appomattox Regional Governor's School | Susann Whittier |
| Kristin Gatuslao | Ceramics & Glass | Rabbit | 12 | Appomattox Regional Governor's School | Susann Whittier |
| Kristin Gatuslao | Ceramics & Glass | Frog | 12 | Appomattox Regional Governor's School | Susann Whittier |
| Kristin Gatuslao | Jewelry | Aureole | 12 | Appomattox Regional Governor's School | Susann Whittier |
| Lauren Ghaemmaghami | Mixed Media | In Chains | 8 | Holman Middle School | Vicki Kolar |
| Cameron Golden | Painting | Melt | 9 | Maggie L Walker Governor's School | Georgianne Stinnett |
| Sterling Gregory | Mixed Media | Reading every line | 12 | Douglas Freeman High School | shari beazley |
| Mel Gross | Photography | Shedding of the Light | 12 | Appomattox Regional Governor's School | Gail Giewont |
| olivia harrison | Sculpture | Bride of Gawain | 12 | Appomattox Regional Governor's School | Susann Whittier |
| Sydney Harrison | Photography | Gone Mad | 12 | Atlee High School | Madison Fairburn |
| Kathryn Hart | Sculpture | American DREAM | 11 | Henrico High School Center for the Arts | Genevieve Dowdy |
| Adrianna Hill | Ceramics & Glass | Inner Conflict | 12 | J R Tucker High School | Anne-Marie Slinkman |
| Eliza Hogeland | Drawing & Illustration | Maze of Sticks | 11 | Veritas Classical Christian School | Sunny Rosebro |
| Chloe Hoyle | Sculpture | Smile, Handsome! | 11 | Appomattox Regional Governor's School | Susann Whittier |
| Chloe Hoyle | Fashion | Magnolia Leaves | 11 | Appomattox Regional Governor's School | Susann Whittier |
| Grace Jackson | Photography | Torn | 12 | Midlothian High School | Marie O'Kleasky |
| Christian Johnson | Photography | Rocky's City | 11 | St Christopher's School | Amanda Livick |
| Emily Johnson | Photography | Desolation | 10 | Clover Hill High School | Amanda Berneche |
| Sarah Johnson | Sculpture | Parasitism | 10 | Lloyd C Bird High School | Alycia Bailey |
| Harshini Kanala | Drawing & Illustration | Street View | 9 | Deep Run High School | Michael Guyer |
| Sreedhatri Kandlakunta | Drawing & Illustration | Backstage | 11 | Mills Godwin High School | Lindsey Hurlburt |
| Marina Kapitanov | Painting | SS Cheville | 12 | Maggie L Walker Governor's School | Jeff Hall |
| Rylan Karjane | Painting | Help. | 11 | Maggie L Walker Governor's School | Jeff Hall |
| Joann Kim | Drawing & Illustration | spite | 12 | Deep Run High School | Michael Guyer |
| Joann Kim | Drawing & Illustration | solace | 12 | Deep Run High School | Michael Guyer |
| Karmen Koch | Painting | Where it All Started | 12 | Atlee High School | Melanie Kluender |
| Maya Koehn-Wu | Drawing & Illustration | Figure Study | 11 | Maggie L Walker Governor's School | Jeff Hall |
| Maya Koehn-Wu | Painting | Woman With a Gold Earring | 11 | Maggie L Walker Governor's School | Jeff Hall |
| Jalin Kolen | Photography | Losing Innocence | 11 | Chesterfield Technical Center | Nicole Groome |
| Jalin Kolen | Photography | Adolescent Complexity | 11 | Chesterfield Technical Center | Nicole Groome |
| Steve Lane | Film & Animation | The Bois | 12 | Deep Run High School | Michael Guyer |
| Steve Lane | Drawing & Illustration | Class Figure Drawing | 12 | Deep Run High School | Michael Guyer |
| Lindsay Lawrence | Photography | Cattle Skull | 10 | Midlothian High School | Marie O'Kleasky |
| Malena Lo Prete | Painting | False Flattery | 10 | Monacan High School | Megan Fiske |
| Joe Mahan | Drawing & Illustration | Self-Portrait | 7 | Hanover High School | Debora Campbell |
| Joe Mahan | Drawing & Illustration | With Or Without You | 7 | Hanover High School | Debora Campbell |
| Connor Maloney | Drawing & Illustration | Tesselated Cephalopod | 12 | Douglas Freeman High School | shari beazley |
| Alyssa Manalo | Drawing & Illustration | Rooted | 11 | Deep Run High School | Michael Guyer |
| Brandon Mann | Digital Art | Pin in Solitude | 12 | Chesterfield Technical Center | Dave Holicky |
| Maya Marshel | Digital Art | Got Your Nose! | 10 | James River High School | Anne Constanzer |
| Maya Marshel | Digital Art | Tummy | 10 | James River High School | Anne Constanzer |
| Jasmine Mason | Painting | 2A North Ave/Midlothian/Belt Blvd | 12 | Henrico High School Center for the Arts | Genevieve Dowdy |
| Jasmine Mason | Painting | On-Call | 12 | Henrico High School Center for the Arts | Genevieve Dowdy |
| Tyleek McCoy | Ceramics & Glass | Attack on Tokyo | 11 | Manchester High School | Margaret Jackson |
| Renny McFadin | Sculpture | i may be ugly but at least i won first place | 12 | Maggie L Walker Governor's School | Jeff Hall |
| Abigail Miles | Painting | Sunflower | 8 | Elko Middle School | Shakia Robertson |
| Paul Miller | Photography | Self Portrait | 12 | Midlothian High School | Marie O'Kleasky |
| Brantley Mills | Painting | self portrait | 12 | Douglas Freeman High School | shari beazley |
| Justin Mills | Painting | Sensitive | 12 | Henrico High School Center for the Arts | Genevieve Dowdy |
| Emily Minnix | Painting | Still Life Self Portrait | 11 | Deep Run High School | Michael Guyer |
| Emily Morris | Ceramics & Glass | Dinnerware for The Lizard People of The Government | 12 | Patrick Henry High School | Jill Palumbo |
| Akela Murrell | Drawing & Illustration | Pacific Rising | 8 | Swift Creek Middle School | Sheila Donahue |
| Isabella Newman | Photography | Girls of Camp Kupugani | 12 | Appomattox Regional Governor's School | Gail Giewont |
| Claudette Nunziato | Photography | Empire State of Mind | 11 | Chesterfield Technical Center | Nicole Groome |
| Deanna Paetzold | Digital Art | Victor | 11 | Glen Allen High School | Julie Johnson |
| Lilly Parker | Film & Animation | Mending | 12 | Clover Hill High School | Amanda Berneche |
| Lilly Parker | Photography | Cavity | 12 | Clover Hill High School | Amanda Berneche |
| Cailin Petrus | Painting | Bridge of the Inferno | 12 | St Catherine's School | Diego Sanchez |
| Ashley Pham | Sculpture | Prison Excape | 11 | Hermitage High School | Emilia Texler |
| Lambrini Phillos | Drawing & Illustration | Checkmate | 8 | Albert Hill Middle School | Sharon Russell |
| Natalie Piszcz | Digital Art | Organic | 12 | Clover Hill High School | Jaime Barnett |
| Natalie Piszcz | Photography | Transparent Identity | 12 | Clover Hill High School | Amanda Berneche |
| Lacy Posner | Photography | Colors of the Present | 11 | Chesterfield Technical Center | Nicole Groome |
| Lacy Posner | Photography | The Cruel Understanding | 11 | Chesterfield Technical Center | Nicole Groome |
| Catherine Powell | Drawing & Illustration | Korea's Street Food Eomuk | 10 | Glen Allen High School | Amy Harnsberger |
| Freddy Preston | Photography | The Andre Greene Jr. | 10 | St Christopher's School | Amanda Livick |
| Tyasia Pride | Drawing & Illustration | Ms. Pride | 10 | Appomattox Regional Governor's School | David Bartlett |
| Nicole Quiram | Photography | Just Picked | 10 | Midlothian High School | Marie O'Kleasky |
| Ashley Quiroz Palomares | Photography | Neon Layne | 8 | Robious Middle School | Lisa Conner |
| Gaby Ramirez | Painting | Cluttered minds | 10 | J R Tucker High School | Jennifer VanSteenburgh |
| Tiana Richardson | Photography | Rose Quartz | 11 | Clover Hill High School | Amanda Berneche |
| Mia Rodriguez | Painting | Throw Away USA | 12 | Maggie L Walker Governor's School | Jeff Hall |
| Rose Roundy | Drawing & Illustration | Coyotes | 12 | Henrico High School Center for the Arts | Genevieve Dowdy |
| James Salgado | Film & Animation | summer swim | 8 | Binford Middle School | kirstie Hein Sadler |
| Amanda Sanchez | Photography | Boujee | 12 | Chesterfield Technical Center | Nicole Groome |
| Amanda Sanchez | Photography | The Other Side | 12 | Chesterfield Technical Center | Nicole Groome |
| Avery Sanford | Sculpture | Infinity | 11 | Deep Run High School | Michael Guyer |
| Tyler Schumacher | Digital Art | The Last Ancient Civilization | 10 | Glen Allen High School | Erin Mable |
| Catharine Shaffer | Drawing & Illustration | Big Bird | 10 | Henrico High School Center for the Arts | Mary Scurlock |
| Rebecca Short | Ceramics & Glass | Oasis Teapot | 11 | Trinity Episcopal School | Amy Chaplin |
| Reagan Smith | Drawing & Illustration | Untitled | 12 | James River High School | Anne Constanzer |
| Trinity Smith | Drawing & Illustration | Get With It | 12 | Henrico High School Center for the Arts | Genevieve Dowdy |
| Florian Speck | Painting | Live Tobacco Free | 8 | Binford Middle School | kirstie Hein Sadler |
| Cameron Stewart | Digital Art | Ape World | 12 | Clover Hill High School | Jaime Barnett |
| Julia Stuart | Painting | The Forests will Burn | 11 | Patrick Henry High School | Margaret Porter-Daniel |
| Isabella Sun | Mixed Media | Brush Strokes | 8 | J R Tucker High School | Melvina Roane |
| Kate Talley | Ceramics & Glass | Projections | 12 | St Catherine's School | Diego Sanchez |
| Kate Talley | Painting | Reflections | 12 | St Catherine's School | Diego Sanchez |
| Madi Terranova | Painting | Self Portrait | 8 | Binford Middle School | kirstie Hein Sadler |
| Eleanor Trask | Sculpture | little home in the sky | 10 | Appomattox Regional Governor's School | Susann Whittier |
| Eleanor Trask | Photography | Peters | 10 | Appomattox Regional Governor's School | Susann Whittier |
| Alexander Trimmingham | Architecture & Industrial Design | River House | 10 | Collegiate School | Jere Williams |
| Sastha Tripathi | Photography | A Long Way Home | 8 | George H Moody Middle School | Mae Berglas |
| Savannah Vonesh | Photography | Buffetted | 11 | Maggie L Walker Governor's School | Georgianne Stinnett |
| Lily Waehner | Sculpture | Blood On Our Hands | 8 | Millwood School | Stacey Funk |
| Charlotte Walmsley | Painting | Swiss Cheese Meadows | 12 | James River High School | Anne Constanzer |
| AJ Walsh-Corbett | Comic Art | Affection | 11 | St Catherine's School | Diego Sanchez |
| Rosanne Wang | Painting | Endless Dream | 9 | Deep Run High School | Michael Guyer |
| Yixin Wang | Photography | Sleeping Beauty | 11 | Steward School | Wanda Yeung |
| Olivia West | Photography | Cat in Field | 10 | Midlothian High School | Marie O'Kleasky |
| Alexa Williams | Painting | Shopping | 12 | Henrico High School Center for the Arts | Genevieve Dowdy |
| Amanda Witt | Mixed Media | Perceive | 12 | Appomattox Regional Governor's School | Susann Whittier |
| Amanda Witt | Drawing & Illustration | Street | 12 | Appomattox Regional Governor's School | David Bartlett |
| Ava Wladar | Drawing & Illustration | Scandalous Occurence | 10 | Midlothian High School | Kristen Joswick |
| Maya Wright | Photography | Working Hand | 10 | James River High School | Frank Constanzer |
| Gloria Xie | Digital Art | Systematic | 11 | St Catherine's School | Diego Sanchez |
| Gloria Xie | Digital Art | Amazonia | 11 | St Catherine's School | Diego Sanchez |
| Gloria Xie | Digital Art | Pro Patria Mori | 11 | St Catherine's School | Diego Sanchez |
| Gloria Xie | Digital Art | The Other | 11 | St Catherine's School | Diego Sanchez |
| Mackenzie Yates | Mixed Media | Life's A Cup Of Tea | 10 | Midlothian High School | Elizabeth Vesely |
| James Yeatts | Digital Art | Japaneses Ink Painting With A Monster In It | 11 | James River High School | Sara Noblin |
| Jacqueline Yu | Mixed Media | watch me | 12 | Maggie L Walker Governor's School | Jeff Hall |
Silver Key
| | | | | | |
| --- | --- | --- | --- | --- | --- |
| NAME | CATEGORY | TITLE | GRADE | SCHOOL | INSTRUCTOR |
| Beth Adams | Drawing & Illustration | Colors of Me | 8 | Elko Middle School | Laura Myers |
| Anthony Adkins | Digital Art | See Me | 12 | Thomas Jefferson High School | Jeanne Callahan |
| Oluwaferanmi Akande | Ceramics & Glass | Kidney Anatomy | 12 | Appomattox Regional Governor's School | Susann Whittier |
| Tiba Al Naqshbandi | Drawing & Illustration | Self Portrait | 8 | Short Pump Middle School | Brendan Rossner |
| Maddie Allman | Drawing & Illustration | | 8 | Robious Middle School | Natalie Puccia |
| Kolton Almany | Photography | A New Chapter | 11 | Clover Hill High School | Amanda Berneche |
| Kolton Almany | Photography | Order Up | 11 | Clover Hill High School | Amanda Berneche |
| Kolton Almany | Photography | Cleansing Of The Soul | 11 | Clover Hill High School | Amanda Berneche |
| Megan Andre | Photography | Autumn Unleashed | 11 | Chesterfield Technical Center | Nicole Groome |
| Nina Argel | Drawing & Illustration | Imperial Flight | 8 | Swift Creek Middle School | Sheila Donahue |
| Jazmin Arriola | Photography | Mother & Mom | 11 | Patrick Henry High School | Jill Palumbo |
| Jayden Atkinson | Design | Afternoon Activity's | 12 | Henrico High School Center for the Arts | Genevieve Dowdy |
| Jayden Atkinson | Painting | The Spring Breeze | 12 | Henrico High School Center for the Arts | Genevieve Dowdy |
| Maddie Ball | Ceramics & Glass | Inspired by Palissy | 11 | Collegiate School | Mary Arzt |
| Aidan Ballard | Painting | Trompe L'Oeil | 11 | Appomattox Regional Governor's School | David Bartlett |
| Aidan Ballard | Painting | Neon | 11 | Appomattox Regional Governor's School | David Bartlett |
| Rahama Be Be | Painting | Calm Chaos | 10 | J R Tucker High School | Jennifer VanSteenburgh |
| Kori Benjamin | Mixed Media | Torn Paper Self Portrait | 9 | Maggie L Walker Governor's School | Georgianne Stinnett |
| Molly Blanchard | Drawing & Illustration | Donkeys | 10 | Glen Allen High School | Ginger Hawthorne |
| Ania Blinova | Painting | Paranoia | 11 | Mills Godwin High School | Lindsey Hurlburt |
| Ethan Bond | Mixed Media | Neon Muck | 11 | Patrick Henry High School | Jill Palumbo |
| Sophie Boone | Digital Art | Desert party | 12 | Clover Hill High School | Jaime Barnett |
| Charles Anderson Bowles | Mixed Media | Fun-guy | 12 | Patrick Henry High School | Margaret Porter-Daniel |
| Chelsea Brennan | Drawing & Illustration | Life is Like a Box of Chocolates | 12 | Clover Hill High School | Meredith Snyder |
| Andrew Brown | Photography | Nearing Noon | 11 | St Christopher's School | J. D. Jump |
| Joshua Brown | Photography | Thought Of Enlightenment | 11 | Chesterfield Technical Center | Nicole Groome |
| Jack Bullard | Comic Art | In Memorium | 12 | Collegiate School | Kelly Alder |
| Jack Bullard | Sculpture | Speaking As To Not Be Heard | 12 | Collegiate School | Pam Sutherland |
| Jason Burch | Digital Art | Sceneric | 12 | Chesterfield Technical Center | Dave Holicky |
| Niki Capaldo | Photography | Monroe Ward Street Mural | 12 | Atlee High School | Madison Fairburn |
| Madeleine Carithers | Photography | Blue Eyes on Tree | 8 | St Catherine's School | Amanda Livick |
| Daisy Carpenter | Painting | In The Jungle | 10 | Midlothian High School | Kristen Joswick |
| Tomas Carrillo | Digital Art | Look within | 9 | Glen Allen High School | Erin Mable |
| Megan Cash | Photography | Climb | 10 | Glen Allen High School | Julie Johnson |
| Megan Cash | Photography | Arch | 10 | Glen Allen High School | Julie Johnson |
| Elizabeth Celentano | Mixed Media | Adolescence: Flight vs Flee | 11 | Maggie L Walker Governor's School | Jeff Hall |
| Caitlin Champaco | Digital Art | The Frog in our Stars | 12 | Chesterfield Technical Center | Dave Holicky |
| Mira Coutlakis | Digital Art | The Rosary | 11 | St Catherine's School | Diego Sanchez |
| Leo Crayton | Drawing & Illustration | Sisyphus | 11 | Midlothian High School | Christina Good |
| Jacob Credle | Drawing & Illustration | Snake Bite | 11 | Steward School | Sejal Vaywala |
| Addy Cullen | Photography | Wing and a Wire | 12 | Maggie L Walker Governor's School | Georgianne Stinnett |
| Addy Cullen | Photography | Epilogue | 12 | Maggie L Walker Governor's School | Georgianne Stinnett |
| Taina Cunion | Printmaking | The Appearance After Death of a Victim to the Indian Cholera | 12 | Henrico High School Center for the Arts | Genevieve Dowdy |
| Taina Cunion | Painting | Donovan | 12 | Henrico High School Center for the Arts | Genevieve Dowdy |
| Conan Darrah | Photography | Fitted Tight | 12 | Midlothian High School | Marie O'Kleasky |
| Peyton Davidson | Drawing & Illustration | Pens of History | 11 | Veritas Classical Christian School | Jill Wiebe-King |
| Payton deBruler | Drawing & Illustration | Pondering | 9 | Appomattox Regional Governor's School | Robert Caldwell |
| Payton deBruler | Painting | Top of the Morning to You! | 9 | Appomattox Regional Governor's School | Robert Caldwell |
| Payton deBruler | Printmaking | Unraveled | 9 | Appomattox Regional Governor's School | Robert Caldwell |
| Payton deBruler | Drawing & Illustration | Yourself | 9 | Appomattox Regional Governor's School | Robert Caldwell |
| Bianca DeCarli | Painting | Is There Something In My Eye? | 11 | Deep Run High School | Michael Guyer |
| Eliza Denvil | Photography | Behind Closed Doors | 11 | Clover Hill High School | Amanda Berneche |
| Mackenzie Dwyer | Photography | Black Iris | 11 | Midlothian High School | Marie O'Kleasky |
| Ashley Dyer | Photography | Traditional Grace | 11 | Clover Hill High School | Amanda Berneche |
| Nicolettte Edmonds | Ceramics & Glass | From Beneath | 12 | Mills Godwin High School | Dana Morris |
| Jada Feldman | Drawing & Illustration | Abstract Me | 9 | Glen Allen High School | Julie Johnson |
| Avery Ferguson | Photography | Dragon Fruit Abstraction | 10 | Midlothian High School | Marie O'Kleasky |
| Evvy Fite | Digital Art | Golden Boi | 11 | Clover Hill High School | Jaime Barnett |
| Georgia Flemotomos | Drawing & Illustration | Farewell | 12 | Henrico High School Center for the Arts | Genevieve Dowdy |
| Nina Franklin | Photography | Wild | 10 | Midlothian High School | Marie O'Kleasky |
| Tiffany Frederick | Photography | Contemplating | 11 | Chesterfield Technical Center | Nicole Groome |
| Meera Gandhi | Photography | Solitaire-y | 12 | Clover Hill High School | Amanda Berneche |
| Meera Gandhi | Photography | Deport Trump | 12 | Clover Hill High School | Amanda Berneche |
| Meera Gandhi | Photography | Under the Midnight Sun | 12 | Clover Hill High School | Amanda Berneche |
| Tusar Gayali | Drawing & Illustration | Highway in Front of Grand Teton | 12 | Lloyd C Bird High School | Micah Scott |
| Jordan Ghaemmaghami | Mixed Media | Thoracic Cage | 8 | Holman Middle School | Vicki Kolar |
| Lauren Ghaemmaghami | Mixed Media | The Deep End | 8 | Holman Middle School | Vicki Kolar |
| Lauren Ghaemmaghami | Drawing & Illustration | Siren | 8 | Holman Middle School | Vicki Kolar |
| Cooper Gill | Photography | When The Night Changes | 10 | Clover Hill High School | Amanda Berneche |
| Cooper Gill | Photography | Yellow Rain | 10 | Clover Hill High School | Amanda Berneche |
| Jessica Goecker | Digital Art | Lavender Hand | 11 | Midlothian High School | Christina Good |
| Rebecca Gonzalez | Photography | Bruce | 11 | Midlothian High School | Marie O'Kleasky |
| Myasia Goode | Painting | lagbara | 11 | Open High School | Brigette Newberry |
| Addison Grant | Drawing & Illustration | Self Portriat | 9 | Appomattox Regional Governor's School | Susann Whittier |
| Grace Graviet | Photography | Wonder | 11 | Midlothian High School | Marie O'Kleasky |
| Eva Green | Photography | Early Morning Car Ride | 9 | St Catherine's School | Claire McCarty |
| Virginia Griffin | Drawing & Illustration | Lost in Color | 8 | Albert Hill Middle School | Sharon Russell |
| Mel Gross | Photography | Peek | 12 | Appomattox Regional Governor's School | Gail Giewont |
| Kara Gustafson | Drawing & Illustration | Querelle de Femmes | 10 | Deep Run High School | Michael Guyer |
| Lyn Haigler | Drawing & Illustration | Self Portrait | 11 | Deep Run High School | Michael Guyer |
| Helen Hall | Drawing & Illustration | Colorful Personality | 11 | Maggie L Walker Governor's School | Jeff Hall |
| Charles Hancock | Photography | Colorado snowy mountain views | 9 | St Christopher's School | Amanda Livick |
| Sydney Harrison | Photography | In The Shadows | 12 | Atlee High School | Madison Fairburn |
| Sydney Harrison | Photography | Unfamiliar Waters | 12 | Atlee High School | Madison Fairburn |
| Kathryn Hart | Comic Art | Dig In! | 11 | Henrico High School Center for the Arts | Genevieve Dowdy |
| Kathryn Hart | Drawing & Illustration | Introspection | 11 | Henrico High School Center for the Arts | Genevieve Dowdy |
| Amelia Henson | Drawing & Illustration | Limelight | 8 | Albert Hill Middle School | Sharon Russell |
| Jack Hill | Photography | Ominous Pathway | 10 | Collegiate School | Taylor Dabney |
| Parker Hill | Painting | Tessellate | 11 | Douglas Freeman High School | shari beazley |
| Jacob Hilliard | Painting | Purple Passion | 8 | Elko Middle School | Shakia Robertson |
| Eliza Hoke | Ceramics & Glass | Lone Wolf | 7 | Sabot at Stony Point | Mary McNeil |
| Chloe Hoyle | Sculpture | King Cat | 11 | Appomattox Regional Governor's School | Susann Whittier |
| Leia Ivey | Ceramics & Glass | Snake Vase | 12 | Appomattox Regional Governor's School | Susann Whittier |
| Leia Ivey | Painting | Attention | 12 | Appomattox Regional Governor's School | Susann Whittier |
| Leia Ivey | Photography | Therapeutic Nutrition | 12 | Appomattox Regional Governor's School | Susann Whittier |
| Jaden Jackson | Photography | The Judge | 11 | Chesterfield Technical Center | Nicole Groome |
| Mariah Jackson | Sculpture | A Quiet Place | 8 | Elko Middle School | Laura Myers |
| Kaleb Jastrzemski | Architecture & Industrial Design | Cookie Tables | 11 | Veritas Classical Christian School | Sunny Rosebro |
| Christian Johnson | Photography | Tuff | 11 | St Christopher's School | Amanda Livick |
| Sarah Johnson | Ceramics & Glass | Growth | 10 | Lloyd C Bird High School | Alycia Bailey |
| Harshini Kanala | Drawing & Illustration | The Space Between | 9 | Deep Run High School | Michael Guyer |
| Marina Kapitanov | Painting | der Scheinwerfer | 12 | Maggie L Walker Governor's School | Jeff Hall |
| Rylan Karjane | Drawing & Illustration | My Imaginary Friend | 11 | Maggie L Walker Governor's School | Jeff Hall |
| Lily Kassab | Mixed Media | Portrait of a Friend | 12 | St Catherine's School | Diego Sanchez |
| Lily Kerns | Mixed Media | Release | 12 | Glen Allen High School | Amy Harnsberger |
| Joann Kim | Drawing & Illustration | it is what it is | 12 | Deep Run High School | Michael Guyer |
| Joann Kim | Drawing & Illustration | ease | 12 | Deep Run High School | Michael Guyer |
| Joann Kim | Drawing & Illustration | what a drag | 12 | Deep Run High School | Michael Guyer |
| Natalie Kim | Drawing & Illustration | Rocks and Waves | 12 | Maggie L Walker Governor's School | Jeff Hall |
| Michael Kish | Sculpture | Freedom of Speech | 10 | Maggie L Walker Governor's School | Jeff Hall |
| Alexandra Kontos | Painting | Wendigo | 12 | Midlothian High School | Christina Good |
| Zen Lamb | Painting | Absolute Zero | 12 | Deep Run High School | Michael Guyer |
| Steve Lane | Film & Animation | Jar Man | 12 | Deep Run High School | Michael Guyer |
| Emily Lenosky | Mixed Media | Wingz | 11 | Appomattox Regional Governor's School | Susann Whittier |
| Madison Leonard | Photography | A Self Portrait | 12 | Maggie L Walker Governor's School | Georgianne Stinnett |
| Rachel Lillyman | Ceramics & Glass | The Yawn | 12 | Appomattox Regional Governor's School | Susann Whittier |
| Lautaro Lo Prete | Painting | "The Fight for Perfection | 7 | Sabot at Stony Point | Sarah Lile |
| Malena Lo Prete | Drawing & Illustration | Get Off | 10 | Monacan High School | Megan Fiske |
| Malena Lo Prete | Mixed Media | Caught In Thought | 10 | Monacan High School | Megan Fiske |
| Luke Logan | Drawing & Illustration | The Red Mask | 11 | Douglas Freeman High School | Molly McManus |
| Jazmin Lopez | Drawing & Illustration | Unrequited | 11 | Henrico High School Center for the Arts | Genevieve Dowdy |
| William Loudermilk | Mixed Media | Dynasty | 10 | Deep Run High School | Michael Guyer |
| Khanh Ly | Drawing & Illustration | The Memory of Nhu Ý | 11 | Henrico High School Center for the Arts | Genevieve Dowdy |
| Logan Macklin | Digital Art | Now What? | 10 | Glen Allen High School | Erin Mable |
| Joe Mahan | Painting | Not Really | 7 | Hanover High School | Debora Campbell |
| Wafaa Mahjoub | Digital Art | Echo | 12 | Glen Allen High School | Erin Mable |
| James Mancuso | Mixed Media | Amber | 11 | Henrico High School Center for the Arts | Genevieve Dowdy |
| Jenna Markey | Painting | Olivia | 11 | Mills Godwin High School | Lindsey Hurlburt |
| Jenna Markey | Drawing & Illustration | Still Life | 11 | Mills Godwin High School | Lindsey Hurlburt |
| Jasmine Mason | Painting | 93 Azalea Connector | 12 | Henrico High School Center for the Arts | Genevieve Dowdy |
| Jasmine Mason | Painting | Glass Half Empty | 12 | Henrico High School Center for the Arts | Genevieve Dowdy |
| Jasmine Mason | Painting | Coin Laundry | 12 | Henrico High School Center for the Arts | Genevieve Dowdy |
| Jasmine Mason | Painting | Finger Lickin' | 12 | Henrico High School Center for the Arts | Genevieve Dowdy |
| Sydney McCallie | Printmaking | Tied Down | 12 | Clover Hill High School | Meredith Snyder |
| Reagan McCullough | Mixed Media | Take A Closer Look | 12 | James River High School | Anne Constanzer |
| Kimberly Mendez | Mixed Media | Out of Dark | 12 | Manchester High School | Margaret Jackson |
| Kimberly Mendez | Drawing & Illustration | Coulrophobia | 12 | Manchester High School | Marina Dublin |
| Kimberly Mendez | Mixed Media | Queens of Faces | 12 | Manchester High School | Margaret Jackson |
| Jumana Meri | Fashion | Timeless Beauty | 11 | Appomattox Regional Governor's School | Susann Whittier |
| Emily Merry | Painting | Stand Tall | 12 | Midlothian High School | Christina Good |
| Paul Miller | Photography | Baptist Church, 3 a.m. | 12 | Midlothian High School | Marie O'Kleasky |
| Justin Mills | Painting | Uncle Tom | 12 | Henrico High School Center for the Arts | Genevieve Dowdy |
| Grace Minson | Film & Animation | Living Without Nature | 11 | Douglas Freeman High School | Cody Huff |
| Faith Minton | Sculpture | Leafy Boy | 12 | Manchester High School | Marina Dublin |
| Daniel Morales | Digital Art | Circus Fruit | 10 | Clover Hill High School | Jaime Barnett |
| Melany Moreira | Photography | Globe | 12 | Chesterfield Technical Center | Nicole Groome |
| Drew Morrissette | Digital Art | Float | 10 | Clover Hill High School | Jaime Barnett |
| Adam Moyer | Digital Art | Crimson | 11 | Cosby High School | Susan Lamson |
| Katie Murphy | Digital Art | Set In Stone | 11 | Glen Allen High School | Erin Mable |
| Kayleann Myrthil | Ceramics & Glass | Visiting the Sistine Chapel | 10 | Glen Allen High School | Lindsay Steele |
| Sydney Nash | Digital Art | Labeled | 12 | Thomas Dale High School | Lauren Cifranic |
| Matthew Neboshynsky | Photography | Nelson Concealed | 7 | Robious Middle School | Lisa Conner |
| Sara Nedeff | Photography | Isolation | 10 | Trinity Episcopal School | Allison Minehart |
| Lucienne Nghiem | Photography | "To my past because I tend to look back and wished that I could've had one moment for a little longer." | 12 | Clover Hill High School | Jaime Barnett |
| Ethan Nguyen | Drawing & Illustration | Snakes | 8 | George H Moody Middle School | Mae Berglas |
| Francesca Nolen | Drawing & Illustration | Curtain Call | 8 | George H Moody Middle School | Mae Berglas |
| Gavin Orr | Digital Art | Sunset on the Pacific | 9 | – | Robert Caldwell |
| Deanna Paetzold | Digital Art | Arranged | 11 | Glen Allen High School | Julie Johnson |
| Anthony Paiva | Photography | Democracy Dissolves | 11 | Maggie L Walker Governor's School | Georgianne Stinnett |
| Anthony Paiva | Photography | Top Down | 11 | Maggie L Walker Governor's School | Georgianne Stinnett |
| Andrew Palmer | Mixed Media | Reminisce | 10 | Henrico High School Center for the Arts | Mary Scurlock |
| Jimin Park | Ceramics & Glass | KoHouse | 12 | Deep Run High School | Carey McCray |
| Lilly Parker | Photography | Back Pain | 12 | Clover Hill High School | Amanda Berneche |
| Claire Patterson | Drawing & Illustration | Charcoal Self-portrait | 10 | Appomattox Regional Governor's School | David Bartlett |
| Cara Peacock | Painting | I Am Pam | 11 | Lee-Davis High School | Pennye Hanky |
| Isabel Perdue | Painting | Many Faces | 8 | Binford Middle School | kirstie Hein Sadler |
| Natalie Piszcz | Digital Art | Stripes | 12 | Clover Hill High School | Jaime Barnett |
| Natalie Piszcz | Photography | Taint | 12 | Clover Hill High School | Amanda Berneche |
| Ann Pitts | Sculpture | Troop Chief | 11 | Midlothian High School | Elizabeth Vesely |
| Audrey Price | Drawing & Illustration | Negative Figure Drawing | 10 | Maggie L Walker Governor's School | Jeff Hall |
| Juliane Ragin | Drawing & Illustration | Untitled | 12 | Henrico High School Center for the Arts | Genevieve Dowdy |
| Molly Ranson | Photography | Butterfly Fly | 11 | Trinity Episcopal School | Allison Minehart |
| Randa Rising | Digital Art | Freedom of Nothing | 12 | Clover Hill High School | Jaime Barnett |
| Carolina Rodas | Drawing & Illustration | Sunny day with Lindy | 9 | Deep Run High School | Ginger Hawthorne |
| Mia Rodriguez | Mixed Media | Bee | 12 | Maggie L Walker Governor's School | Jeff Hall |
| Mia Rodriguez | Printmaking | Sign Print 2 | 12 | Maggie L Walker Governor's School | Jeff Hall |
| Grace Rohler | Ceramics & Glass | Waffle | 10 | Appomattox Regional Governor's School | Susann Whittier |
| Grace Rohler | Fashion | Constricted | 10 | Appomattox Regional Governor's School | Susann Whittier |
| Allison Rooney | Painting | Dress Up | 12 | Henrico High School Center for the Arts | Mary Scurlock |
| Rose Roundy | Drawing & Illustration | Glory to Hong Kong | 12 | Henrico High School Center for the Arts | Genevieve Dowdy |
| Rose Roundy | Drawing & Illustration | We Are Out of Time | 12 | Henrico High School Center for the Arts | Genevieve Dowdy |
| Rose Roundy | Drawing & Illustration | Scapegoat | 12 | Henrico High School Center for the Arts | Genevieve Dowdy |
| Samantha Ruano | Sculpture | Paper Vase | 10 | Midlothian High School | Elizabeth Vesely |
| Aris Ruff | Painting | Memories of Youth | 10 | Richmond Community High School | Nina Ford |
| Alexandra Rumley | Drawing & Illustration | Self Portrait | 10 | Appomattox Regional Governor's School | David Bartlett |
| Audrey Ryland | Photography | Blues | 9 | The New Community School | Aaron Webb |
| Audrey Ryland | Photography | Hair Tie | 9 | The New Community School | Aaron Webb |
| James Salgado | Sculpture | Scars | 8 | Binford Middle School | kirstie Hein Sadler |
| Nived Sanjay | Drawing & Illustration | Rule the Roost | 9 | Maggie L Walker Governor's School | Robert Caldwell |
| Aidan Sankowsky | Painting | Honoring Japanese-American Solidarity | 11 | Deep Run High School | Michael Guyer |
| Tyler Schumacher | Digital Art | Helly Future | 10 | Glen Allen High School | Erin Mable |
| Eli Schwartz | Mixed Media | narrow lanes, curved roads | 12 | Collegiate School | Pam Sutherland |
| Casey Schwarzschild | Mixed Media | Paladin | 12 | Henrico High School Center for the Arts | Genevieve Dowdy |
| Casey Schwarzschild | Mixed Media | Freeze | 12 | Henrico High School Center for the Arts | Genevieve Dowdy |
| Casey Schwarzschild | Printmaking | Walking on Air | 12 | Henrico High School Center for the Arts | Genevieve Dowdy |
| Audrey Schwer | Drawing & Illustration | Damp Bokeh | 10 | Appomattox Regional Governor's School | David Bartlett |
| Lucy Scott | Drawing & Illustration | Sunflowers | 11 | J R Tucker High School | Anne-Marie Slinkman |
| Amelia Seabury | Sculpture | An Attempt to Rest | 12 | Maggie L Walker Governor's School | Jeff Hall |
| Alyasia Shaw | Drawing & Illustration | POSE | 11 | Maggie L Walker Governor's School | Jeff Hall |
| Bailey Sherwood | Digital Art | Feminine Spirit | 12 | Clover Hill High School | Jaime Barnett |
| Abbos Soliev | Digital Art | Violin | 11 | James River High School | Anne Constanzer |
| Matthew Son | Photography | Foggy Gorge | 10 | Midlothian High School | Marie O'Kleasky |
| Colby Southerland | Digital Art | Howling at the Moon | 11 | Chesterfield Technical Center | Dave Holicky |
| Florian Speck | Ceramics & Glass | African Mask | 8 | Binford Middle School | kirstie Hein Sadler |
| Sabrina Stephens Stephens | Sculpture | Cheshire Grin | 10 | Hermitage High School | Emilia Texler |
| Charlotte Street | Mixed Media | City | 7 | Pocahontas Middle School | Jessica Jones |
| Gabrielle Stuckey | Photography | Circles | 10 | James River High School | Frank Constanzer |
| Nicole Suddreth | Ceramics & Glass | Clay Pot | 12 | Midlothian High School | Elizabeth Vesely |
| Eliza Sweeney | Mixed Media | Barn Star Quilt | 11 | Veritas Classical Christian School | Sarah Hastings |
| Kate Talley | Drawing & Illustration | Portals | 12 | St Catherine's School | Diego Sanchez |
| Llana Thach | Ceramics & Glass | Crying Girl | 10 | Glen Allen High School | Lindsay Steele |
| Raina Tian | Drawing & Illustration | Remnants of Old China | 12 | Maggie L Walker Governor's School | Jeff Hall |
| Eleanor Trask | Photography | Morning Wake | 10 | Appomattox Regional Governor's School | Susann Whittier |
| Annie Trinh | Photography | Always Watching | 12 | J R Tucker High School | Anne-Marie Slinkman |
| Ryan Tsui | Printmaking | Welcome to Baroton | 11 | Glen Allen High School | Julie Johnson |
| Hadley Turton | Photography | Not a Cloud in the Sky | 9 | St Catherine's School | Amanda Livick |
| Hampton turton | Photography | half and half | 9 | St Catherine's School | Amanda Livick |
| Chloe Vasquez | Digital Art | Neon Lights | 12 | Chesterfield Technical Center | Dave Holicky |
| Hannah Vaught | Drawing & Illustration | Bouillie Mel | 11 | Manchester High School | Margaret Jackson |
| Madelyn Venable | Photography | Star | 11 | Midlothian High School | Marie O'Kleasky |
| Anthony Vitale | Photography | Equality | 8 | The New Community School | Jessica DelMonte |
| Ollie Walker | Drawing & Illustration | In the Self | 11 | Douglas Freeman High School | shari beazley |
| Audrey Weisenberger | Drawing & Illustration | Bye | 8 | Henrico High School Center for the Arts | Genevieve Dowdy |
| Claudia Wellman | Photography | Eye of the Beholder | 10 | James River High School | Frank Constanzer |
| Anna Wershbale | Sculpture | Haven't You Noticed? | 12 | Hermitage High School | Emilia Texler |
| Hannah Whitaker | Printmaking | Smoky City | 10 | Veritas Classical Christian School | Kathleen Hutton |
| Natalie White | Drawing & Illustration | | 8 | Robious Middle School | Natalie Puccia |
| Sonae White | Painting | together | 10 | Appomattox Regional Governor's School | David Bartlett |
| Alexa Williams | Painting | Model | 12 | Henrico High School Center for the Arts | Genevieve Dowdy |
| Nathaniel Williams | Sculpture | Boogiemask | 10 | Maggie L Walker Governor's School | Jeff Hall |
| Rachel Williams | Drawing & Illustration | The Assumption of Science | 10 | Deep Run High School | Michael Guyer |
| Amanda Witt | Painting | Balloons | 12 | Appomattox Regional Governor's School | David Bartlett |
| Amanda Witt | Drawing & Illustration | Cemetery | 12 | Appomattox Regional Governor's School | David Bartlett |
| Amanda Witt | Painting | Worship | 12 | Appomattox Regional Governor's School | David Bartlett |
| Amanda Witt | Drawing & Illustration | Figure | 12 | Appomattox Regional Governor's School | David Bartlett |
| Ava Wladar | Sculpture | E. Plorbum | 10 | Midlothian High School | Elizabeth Vesely |
| Ava Wladar | Painting | Lurking | 10 | Midlothian High School | Kristen Joswick |
| Gloria Xie | Digital Art | 17 | 11 | St Catherine's School | Diego Sanchez |
| Mackenzie Yates | Design | Wire Converse | 10 | Midlothian High School | Elizabeth Vesely |
| Andrew Young | Drawing & Illustration | Grandpa | 10 | Veritas Classical Christian School | Sunny Rosebro |
| Jacqueline Yu | Painting | places where women are uncomfortably aware of the fact that they are women: bathroom | 12 | Maggie L Walker Governor's School | Jeff Hall |
| Jacqueline Yu | Future New | talk about social media, self esteem, and women with me while i paint azalea flowers on my face | 12 | Maggie L Walker Governor's School | Jeff Hall |
HONORABLE MENTION

Oluwaferanmi Akande
Alysha Akhtar
Sofia Alcaine
Anthony 'Tony' Allen
Kolton Almany
Lizzie Anderson
Talayeh Anderson
Itala Andrade
Jayden Atkinson
Max Atzinger
Kelly Ayer
Tara Barron
Lauren Batson-Roberts
Audrey Bayly
Jaymie-Lynn Bell
Kathryn Bell
Morgan Bell
Kaitlyn Bickmeier
Claire Bierly
Cameron Biringer
Anna Blair
Grace Blake
Ania Blinova
Megan Bolin
Brooklynn Bowen
Avery Bowers
Charles Anderson Bowles
William Bowman
Katherine Bridges
Bo Brown
Lilli Brown
Elaina Buczkowski
Jack Bullard
Jason Burch
Madeline Burdge
Lily Burnam
Matt Burton
Georgia Calley
Caroline Campbell
Rachel Campbell-Robertson
Bella Carico
David Carlucci
Tiana Carter
Megan Cash
Andrew Cauthorn
David Cheon
Royce Childress
Kai Coe
Tang Congyi
Olivia Conti
Kelsey Coston
Mira Coutlakis
Liza Craig
Elyse Crawford
Leo Crayton
Faith Crittenden
Kennedy Cummings
Taina Cunion
Jude Curran
Timothy Daniel
Ella Darnell
Peyton Davidson
Stella Davies
Payton deBruler
Bianca DeCarli
Lizbeth Dela Rosa Aguilar
Courtney Do
Emily Duncan
Taylor Dunn
Sydney DuPilka
Matthew Eaton
Nicolettte Edmonds
Saniya Edmonds
Jasmine Edwards
Lucy Edwards
Will Edwards
Katherine Farmer
Fazilath Fatima
Ashe Fearnley
Hugh Feehan
Georgia Flemotomos
Magen Francis
Meera Gandhi
Sydney Garner
Delphie Garrison
Sophia George
Jordan Ghaemmaghami
Hannah Gill
Max Goldkuhle
Carina Gonzalez
Paola Gonzalez
Liam Gordon
Brennan Gould
Ella Granville
Grace Graviet
Kent Green
Evyn Greenfield
Heather Gregg
Sterling Gregory
Laila Gwathmey
Leah Haden
Lyn Haigler
Camden Hairfield
Helen Hall
Josie Harner
Sheridan Harrell
Charlotte Harrison
olivia harrison
Sydney Harrison
Celeste Hart
Kathryn Hart
Janna Hassanain
Brandon Hening
Julia Hermanson
V. Eian Hertzler
Rebecca Hidell
Laura Hill
Zelda Hinkle
Kyle Hodous
Aleyah Hoffman
Eliza Hogeland
Julia Holt
Connor Hughes
Ezra Hughes
Alexis Ives
Anna Jackson
Kaleb Jastrzemski
Sydnee Jiggetts
Jordyn Johnson
Marina Kapitanov
Rylan Karjane
Isabella Kates
Eric Keo
Joann Kim
Tammy Kim
Grace Kinder
Laura Kirby
Hannah Komulainen
Alexandra Kontos
Alexandria Kotsifas
Kaleigh Kreynus
Steve Lane
Tina Le
Tegan Lee
Yooeun Lee
Emily Lenosky
Jessica Lightfoot
Melanie Lloyd
Lautaro Lo Prete
Malena Lo Prete
Amy Lockeman
Luke Logan
Khanh Ly
Aujhanae Maddox
Wafaa Mahjoub
James Mancuso
Maya Marshel
Natalie Martin
Lucia Mayor-Mora
Sydney McCallie
Quinn McCarthy
Emma McDaniel
Mallory Medlin
Fraser Melton
Jumana Meri
Emily Merry
Ken Mikawa
Jordan Miller
Paul Miller
Justin Mills
Emily Minnix
Justin Mitchell
Caroline Moore
Mason Moore
Eileen Morley
Lily Mullins
Shishira Nakka
Jordan Narcisse
Sowmya Narra
Pallavi Natarajan
Trinity Nester
Aleah Nguyen
Ada Nguyen-Weaver
Matthew Nicholson
Kiersten Nuckols
Amber Nunnally
Meredith Nunnally
Claudette Nunziato
Lana O'Flynn
Anthony O'Kleasky
Blake Olsen
Chantae Omondi
Jordan Ottaviano
Deanna Paetzold
Daphne Pang
Claire Patterson
Kassidy Pellot
Meredith Peters
Pam Phaniphat
Natalie Piszcz
Ann Pitts
Kaeli Poh
John Potter
Caroline Powell
Nicole Powell
Paula Preda
Audrey Price
Tyasia Pride
Nicole Quiram
Charlotte Racine
Juliane Ragin
Allison Rathbone
Charlene Rawlings
Kindall Reeder
Mimi Reynolds
Sophie Rice
Margaret Richards
Elizabeth Richardson
Cate Riley
Sonja Robinson
Spencer Robinson
Morgan Rodgers
Ariana Roebuck
Josie Rogers
Allison Rooney
Rose Roundy
Kiersten Royer
Jordan Rozell
Audrey Ryland
Kanniga Saket
Kadin Salhab
Gabrielle Salomone
Nived Sanjay
Aidan Sankowsky
Charlotte Saville
Casey Schwarzschild
Catharine Shaffer
Mina Sharp
Erin Shashaty
Savannah Shepard
Bailey Sherwood
Bev Siewers
Eva Siminiceanu
Alyssa Sklar
Alyssa Smith
Ashlee Smith
Emma Smith
Jazmine Smith
Kitty Smith
Trinity Smith
Grace Song
Heather Spichiger
Tyler Springer
Kennedy Stone
Bella Strel
Virginia Swarr
Eliza Sweeney
Sruthi Tadi
Kate Talley
Eliza Tan
Harold Tapia
Reilly Tapper
Monica Tejada Pratt
Jamel Thomas
Ella Thornell
Raina Tian
Adelle Topp
Abigayle Torrico
Meghan Tracy
Eleanor Trask
Grisselda Trejo
Ryan Tsui
Tatyana Turner
Hannah Vaught
Haden VonCanon
Savannah Vonesh
Sarah Wagner
Brooke Wallace
Charlotte Walmsley
AJ Walsh-Corbett
Lucy Wampler
Jonathan Wang
Xiaochun Wang
Madeleine Warren
Christopher Waters
Kristyna Watkins
Sam Watson
Audrey Weisenberger
Anna Wershbale
Alexa Williams
Sarah Wimbish
Amanda Witt
Ava Wladar
Sebastian Wood
Connor Yackel
Emilie Yang
Mackenzie Yates
Ilse Yohn
Mackenzie Young
Tyrese Young
Julianne Zielinski
---
Gold key – writing
| | | | | | |
| --- | --- | --- | --- | --- | --- |
| NAME | CATEGORY | TITLE | GRADE | SCHOOL | INSTRUCTOR |
| Amina Adeyola | Poetry | For My Name: Reclaimed Princess, Relearning My Arabic Alphabet, The Woman Wading in Yellow | 10 | Appomattox Regional Governor's School | Gail Giewont |
| Lauren Blake | Short Story | Friends Forever | 8 | St Catherine's School | Julie Elmore |
| Demi Chowen | Poetry | Slipping | 12 | Henrico High School | Keith Hollowell |
| Greyson Fisher | Poetry | Untold stories | 10 | Appomattox Regional Governor's School | Gail Giewont |
| Alys Goodwin | Flash Fiction | Tired | 12 | Maggie L Walker Governor's School | Lisa Williams |
| Walden Hubbard | Short Story | The Questioning Agenda | 8 | St Catherine's School | Julie Elmore |
| Yasmeen Jaaber | Personal Essay & Memoir | A Muslim Girl's Guide to Life's Big Changes | 11 | Appomattox Regional Governor's School | Cindy Cunningham |
| Ronit Jain | Flash Fiction | Speak. | 10 | Maggie L Walker Governor's School | Michele Surat |
| Marie Jiang | Short Story | Gift | 12 | Appomattox Regional Governor's School | Cindy Cunningham |
| Marie Jiang | Short Story | Bring Them Home | 12 | Appomattox Regional Governor's School | Cindy Cunningham |
| Natalie Koehn-wu | Short Story | Celery Snacks | 8 | Chickahominy Middle School | Katelyn Hazel |
| Pooja Muthuraj | Flash Fiction | ALS (A Love Story) | 10 | Maggie L Walker Governor's School | Cecilia Boswell |
| Isabella Newman | Poetry | The Girl Who Likes to French | 12 | Appomattox Regional Governor's School | Gail Giewont |
| Isabella Newman | Critical Essay | Rap—Where it's been, Where it's headed, and Who Should  Listen | 12 | Appomattox Regional Governor's School | Patricia Smith |
| Cy Overstreet | Short Story | Wilvern the Trashcan | 8 | Sabot at Stony Point | Sarah Lile |
| Kathryn Price | Short Story | Broken | 8 | St Catherine's School | Julie Elmore |
| Alainie Satterfield | Personal Essay & Memoir | The Creek Beside The Train Tracks | 9 | Appomattox Regional Governor's School | Patricia Smith |
| Raina Tian | Personal Essay & Memoir | A Product of My Immigrant Household | 12 | Maggie L Walker Governor's School | Michele Surat |
| Ryan Winegardner | Novel Writing | The King of Pots and Pans | 12 | Patrick Henry High School | Jill Palumbo |
| Minnie Zhang | Personal Essay & Memoir | after | 11 | J R Tucker High School | Lee Hall |
| Minnie Zhang | Poetry | a slow and deliberate courtship | 11 | J R Tucker High School | Lee Hall |
| Minnie Zhang | Humor | A Tourist's Guide to the Asian Baby Girl | 11 | J R Tucker High School | Lee Hall |
| Minnie Zhang | Science Fiction & Fantasy | After The Satellites Came Crashing Down | 11 | J R Tucker High School | Lee Hall |
Silver key – writing
| | | | | | |
| --- | --- | --- | --- | --- | --- |
| NAME | CATEGORY | TITLE | GRADE | SCHOOL | INSTRUCTOR |
| Amina Adeyola | Personal Essay & Memoir | Fifty-Three Pages | 10 | Appomattox Regional Governor's School | Melissa Face |
| Adachi Amaram | Poetry | Land of the Rising Sun 1967 | 11 | Appomattox Regional Governor's School | Gail Giewont |
| Adachi Amaram | Poetry | Ode to the Forgotten Hebrew Vomited By My American Throat | 11 | Appomattox Regional Governor's School | Gail Giewont |
| Adachi Amaram | Poetry | Melody of the Watcher | 11 | Appomattox Regional Governor's School | Gail Giewont |
| Adachi Amaram | Poetry | Coils and Spirals | 11 | Appomattox Regional Governor's School | Gail Giewont |
| Sanjana Anem | Science Fiction & Fantasy | Addicted | 8 | George H Moody Middle School | Mae Berglas |
| Jeddah Arnold | Short Story | One man's heaven | 10 | Maggie L Walker Governor's School | Bord Cox |
| Perisa Ashar | Critical Essay | Fighting Against the Food, Economic, and Infrastructure Crisis in South Sudan | 11 | Maggie L Walker Governor's School | Edward Coleman |
| Perisa Ashar | Critical Essay | The Midnight Rush: Triumph of India's Independence and Tragedy of India's Partition as a Result of Britain's Utilization of the "Divide and Rule" Tactic | 11 | Maggie L Walker Governor's School | Edward Coleman |
| Elise Avant | Short Story | The Moment You Forget | 8 | St Catherine's School | Julie Elmore |
| Catherine Baker | Personal Essay & Memoir | Maybe, Again | 9 | Appomattox Regional Governor's School | Patricia Smith |
| Logan Blanchard | Flash Fiction | A Dark Plain | 8 | Sabot at Stony Point | Sarah Lile |
| Alexis Bodrick | Flash Fiction | Raffe Marco Pisani: The Man of New Jersey | 11 | Manchester High School | Rebecca Lynch |
| John Bolvari | Dramatic Script | The Troubled Mind of a Local Suburbanite | 12 | Glen Allen High School | Erin Mable |
| Guthrie Bowers | Humor | Primitive Office Space | 8 | Sabot at Stony Point | Sarah Lile |
| Katrin Brinkman | Poetry | Remember This | 10 | Appomattox Regional Governor's School | Gail Giewont |
| Katrin Brinkman | Poetry | Third Trimester Miscarriage of a Heifer | 10 | Appomattox Regional Governor's School | Gail Giewont |
| McLean Broaddus | Short Story | The Fear of Breakfast | 8 | St Catherine's School | Julie Elmore |
| Angela Chung | Poetry | American Wool | 11 | Clover Hill High School | Rhonda Clopton |
| Aubrey Cuevas | Short Story | The Woods | 8 | St Catherine's School | Julie Elmore |
| Oliver Frankel | Flash Fiction | The Final Seconds | 8 | Sabot at Stony Point | Sarah Lile |
| Alys Goodwin | Short Story | The Scar | 12 | Maggie L Walker Governor's School | Lisa Williams |
| Serena Grant | Science Fiction & Fantasy | There Are No Monsters in the Woods | 11 | Mills Godwin High School | Christine Maddox |
| Mel Gross | Poetry | less than myself | 12 | Appomattox Regional Governor's School | Gail Giewont |
| Mel Gross | Poetry | the universe is trial and error | 12 | Appomattox Regional Governor's School | Gail Giewont |
| Lyn Haigler | Poetry | Listen, Road Signs, Just Maybe, Perfection, The Clock | 11 | Deep Run High School | Michael Guyer |
| Rebecca Hendricks | Poetry | Horizons | 12 | Cosby High School | Jane Rowley |
| Rosalie Jung | Poetry | Circles | 12 | Henrico High School Center for the Arts | Nicholas Ingraham |
| Elloise Lamb | Short Story | That One Night | 8 | St Catherine's School | Julie Elmore |
| Lautaro Lo Prete | Poetry | La Diferencia | 7 | Sabot at Stony Point | Sarah Lile |
| Ellie Long | Short Story | Familiar Faces | 8 | St Catherine's School | Julie Elmore |
| Jazmin Lopez | Poetry | I Confess Myself… It Didn't End Well | 11 | Henrico High School Center for the Arts | Genevieve Dowdy |
| Lainey Lowe | Dramatic Script | Mary, Mary, quite contrary | 12 | Manchester High School | Rebecca Lynch |
| Lainey Lowe | Flash Fiction | Progression | 12 | Manchester High School | Rebecca Lynch |
| Lainey Lowe | Flash Fiction | Watch | 12 | Manchester High School | Rebecca Lynch |
| Tejas Muthusamy | Personal Essay & Memoir | On Tamil | 11 | Maggie L Walker Governor's School | Michele Surat |
| Tejas Muthusamy | Journalism | Confederate Statues: A Monumentally Large Problem | 11 | Maggie L Walker Governor's School | Michele Surat |
| Isabella Newman | Poetry | Why This Flower Blooms | 12 | Appomattox Regional Governor's School | Cindy Cunningham |
| Isabella Newman | Personal Essay & Memoir | My Words, My String, My Moon and the Wind | 12 | Appomattox Regional Governor's School | Cindy Cunningham |
| Chirayu Nimonkar | Personal Essay & Memoir | Breaking the Silence | 10 | Mills Godwin High School | Kathryn Spicer |
| Austin Nunnally | Short Story | Other | 8 | St Catherine's School | Julie Elmore |
| Sophie Rice | Personal Essay & Memoir | Periwinkle Island | 12 | St Catherine's School | John Morgan |
| Court Scoven | Poetry | The Static | 8 | Sabot at Stony Point | Sarah Lile |
| Lily Smith | Short Story | The Mountain | 8 | St Catherine's School | Julie Elmore |
| Ellie Spitzer | Short Story | Finding My Way Home | 8 | St Catherine's School | Julie Elmore |
| Hugh Stoll | Short Story | Three Bros and A Cake | 12 | Appomattox Regional Governor's School | Patricia Smith |
| Amelia Tefel | Short Story | The "Perfect" Proposal | 8 | St Catherine's School | Julie Elmore |
Honorable mention – writing
Margaret Ackerly
Xavier Adkins
Adachi Amaram
Sofia Anderson
Jeddah Arnold
Perisa Ashar
Alayna Asim
Roamah Baray
Serenity Bassett
Katherine Becker
Madeleine Benes
Ava Bridges
Katrin Brinkman
Charlotte Broadbent
Heaven Cannady
Sophia Carter
Jennifer Corp
Browning Curry
Clair Dickinson
Hannah Grace Foltz
Kyndle Fuller
Mel Gross
Charlotte Harrison
Rebecca Hendricks
Ryan Henry
Nolan Hoover
Adell Hudson
Sahil Jaiswal
Marie Jiang
Lillian Josefiak
Natalie Koehn-wu
Brady Lang
Lainey Lowe
Lorenzo Mazzeo
Taylor Meredith
Margaret Nunnally
Sophia Palumbo
Lexi Pasternak
Kali Paul
Abigail Radtke
Kacey Randall
Estelle Reeves
Sophie Rice
Aniyah Rose
Emerson Rose
Cassidy Scott
Hugh Stoll
Maggie Weir
Minnie Zhang