Dianne Nordt's Handwoven Wool Blankets Return to Craft + Design
Dianne Nordt began making and selling her handwoven wool blankets more than a decade ago, after she and her husband, William, moved their three children to a sprawling farm in Charles City, Virginia.
Today, Nordt has a sleek website and has seen her blankets lauded in national magazines such as Garden & Gun and Martha Stewart Living but she says she still loves selling her work in person, at craft shows like Craft + Design.
"When you're selling your work on the Internet, you really can't communicate it that well," said Nordt who runs her weaving operation—complete with 46 Merino sheep—out of her 150-year-old Federal-style farmhouse. "You set up a booth and for three days you get to talk to other people about what you make and how you make it."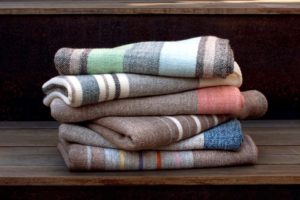 Nordt may enjoy talking about her process, but the blankets really do speak for themselves. They're soft, subtle and reasonably priced at $285 for a throw and $160 for a baby blanket. She's also recently started selling pillows, which retail for $145.
Nordt's studio is equally appealing. Two 16-harness looms sit side by side in a large wood-paneled room on the first floor of her farmhouse. Oriental rugs are scattered throughout the space and a charming built-in cupboard is stocked full of skeins of neatly spun wool.
Nordt's sheep are sheered on the farm each February. Each one produces about nine pounds of wool—enough to make three to four blankets. She sends the wool off to be carded and spun, and what is returned to her is finely spun wool in whites, tans and grays. Nordt dyes some of it—using madder root, cochineal, osage saw dust and indigo—in the home's original winter kitchen.
"So many things will give you color—onion skins, weeds you find along the highway," said Nordt. "I love throwing a bunch of stuff in a dye pot. You get these different colors that you know don't really have a name."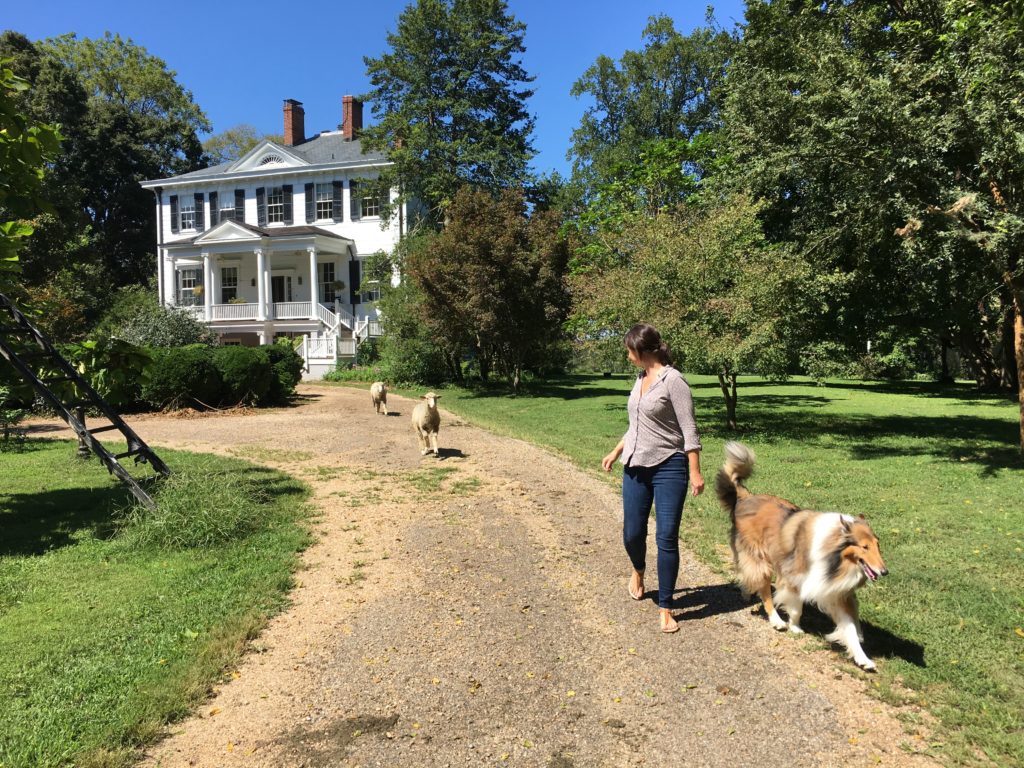 Nordt orders some of the dyes' raw ingredients, like madder root and cochineal, online but other ingredients come from places that are closer to home. A friend recently dropped by with a bag of osage saw dust she'd collected in her yard, and Nordt makes good use of the black walnuts she finds on her own property.
Nordt grew up on a farm in Nelson County, Virginia and attended Virginia Commonwealth University where she majored in fashion design and minored in crafts. She learned to weave in college, in part because she was looking for a way to get back to farm living. "It didn't appeal to me to go to New York to get a job in the fashion industry," she said. A four-harness loom Nordt's father bought her when she was in college still sits in her studio—it's where she makes her samples.
"It was always my plan to weave but things don't always go in a straight line," says Nordt.
For 10 years, Nordt ran a successful shoe store called City Shoes and worked on her looms when she could find the time. She rented studio space at Shockoe Art Center and later the Visual Arts Center of Richmond, and experimented with weaving other materials, such as chenille.
Eventually, she sold the store and she and her husband bought the farm. They relocated the looms, Nordt bought three sheep, and before long, weaving became her full-time occupation.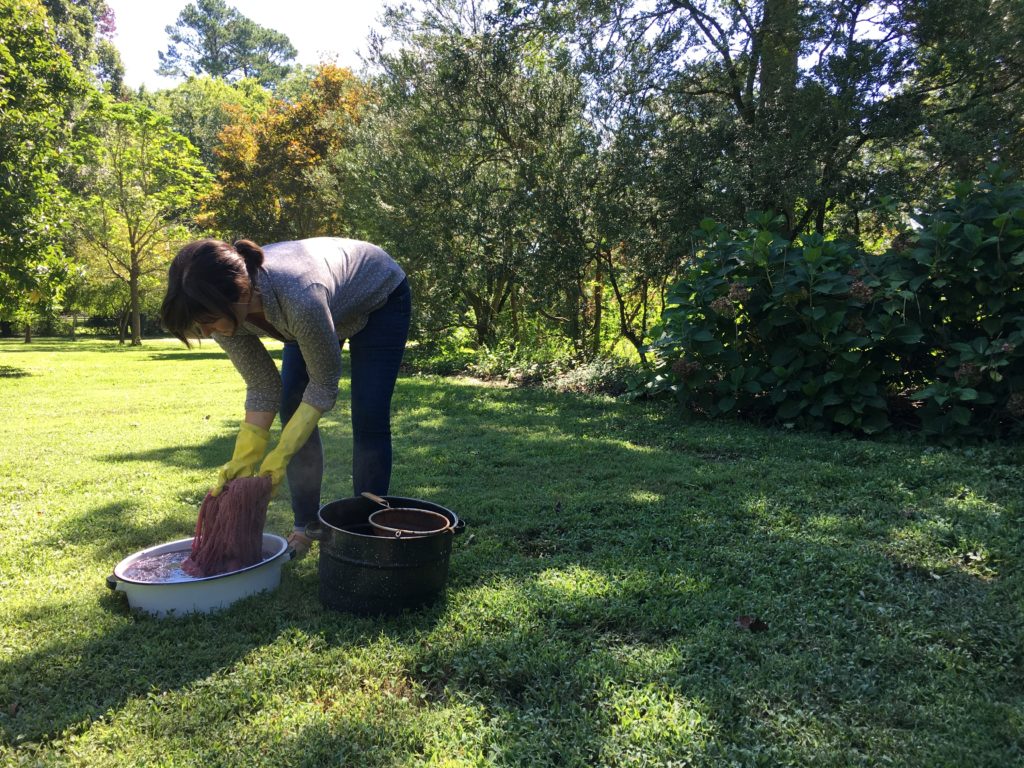 Nordt focuses on selling her work at big, national craft shows that are on par with Craft + Design. In the last year, she's exhibited at shows hosted by the Philadelphia Museum of Art, Smithsonian Institution and American Craft Council. She says she's particularly excited about Craft + Design. "I feel like it's just right. The timing's right. The venue's right."
This year, the 53-year-old show moves to historic Main Street Station's train shed. The newly renovated 100,000-square foot space is allowing Craft + Design to double the number of participating artists and tell a very different story about craft's place in people's lives.
"Of all the things that are for sale on the marketplace, craft always has a story," says Nordt. "That's what people want—now, more than ever, I think. Certainly, more than at any time I can remember. It's the story people care about."