Bluegrass Band South Hill Banks to Perform at Craft + Design's Patrons' Preview Party
Richmond-based progressive bluegrass band South Hill Banks won top honors at FloydFest, one of Virginia's biggest music festivals, and the five-man group will kick off Craft + Design when they play the Patrons' Preview Party on Friday, November 17. The party runs from 6-9 p.m.
Winning FloydFest's "On the Rise" award in July has opened doors for the band, which includes brothers Eric and Ryan Horrocks, Matt Eversole, Dan Fiasconaro and Lance Thomas.
Craft + Design gives South Hill Banks the chance to introduce their sound to hundreds of Richmond art lovers and to play in a one-of-a-kind venue. Main Street Station's 100,000-square foot train shed was recently reopened as part of a $90 million renovation project. The space, which is enclosed in glass, was designed with large-scale events like Craft + Design in mind.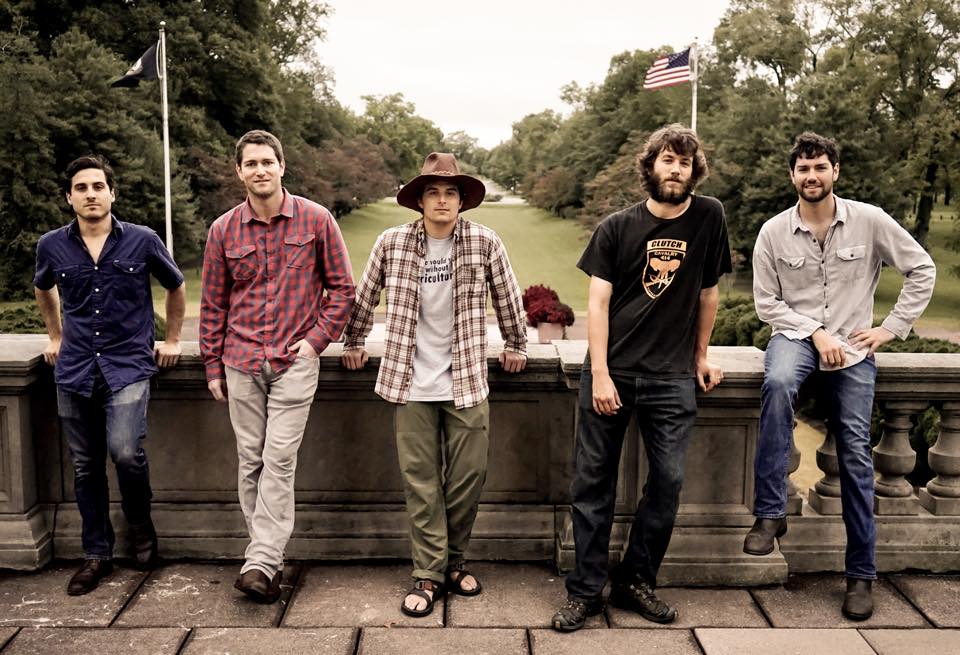 South Hill Banks has played at venues all over Richmond and the band takes the stage on the second Friday of each month at The Camel, where they're currently performers-in-residence.
As the band's popularity has grown, so has their travel schedule. Since participating in FloydFest, more gigs and larger gigs have come along, according to vocalist and mandolin player Eric. "The award was a big milestone for us," said Ryan, who plays banjo for the group. All five members of the band work full-time jobs; they spend their nights and weekends playing shows.
South Hill Banks booked 75 shows in 2017 and the band hopes to play 100 shows in 2018. Six festival dates—some of which will take the band to venues outside of Virginia—are already booked for next year.
They say they're grateful for the way that Richmond has embraced South Hill Banks' unique sound, which is rooted in bluegrass but has funky, experimental elements. "This city is good for that," said Ryan.
There's a plan to record a new album in early 2018, but in the meantime, fans can catch South Hill Banks at Craft + Design's Patrons' Preview Party. Tickets cost $50 for VisArts members and $55 for the general public and include drinks, hors d'oeuvres and a chance to shop the work of more than 130 national, museum quality artists before Craft + Design opens to the general public.