Craft + Design Featured Artist Tara Locklear is Headed to Richmond
North Carolina-based jewelry artist Tara Locklear has been to two craft shows this month, but she's energized and ready to get back on the road and head to Richmond.
Locklear is gearing up to leave her Raleigh-based studio to travel to Craft + Design, where she'll headline the event as the show's featured artist. Between shows, she says it's important to her to head straight back into the studio, where she replenishes her supply of necklaces, earrings and bracelets made of alternative materials like recycled skateboards and cast cement.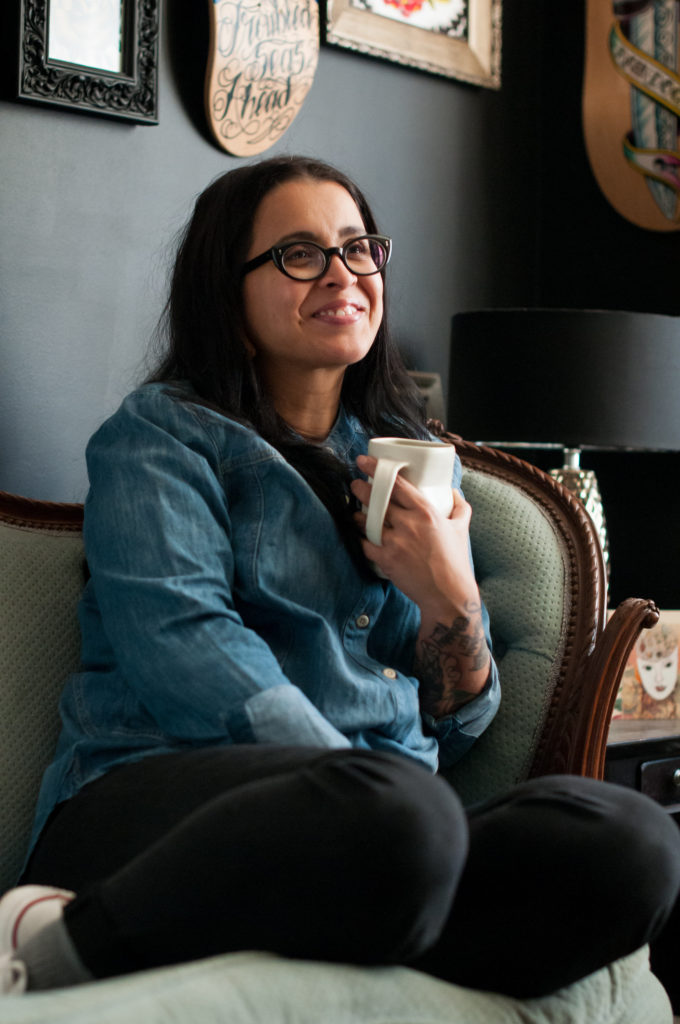 Craft + Design is Locklear's first craft show in Virginia, but she's heard plenty of buzz about the 53-year-old event.
"I've heard so much about this show from a lot of people," she said. "I've heard about how beautifully curated it is for a few years now."
Locklear's jewelry will be on display alongside the work of over 130 other artists in a bright new space. This year, the juried show moves to historic Main Street Station's train shed, a newly renovated 100,000-square foot space filled with natural light.
Richmond's food scene and historic charm are reason enough to visit, Locklear says, but its special to travel here for an art event. She's been to Virginia's capital city before for the Richmond Tattoo and Arts Festival, but she's eager to return with her jewelry in tow.
At shows, she's often asked about the unique materials with which she works. Locklear was inspired to use skateboards because of the stories and memories they hold. Conversations about her materials and process are an important part of building relationships with clients at shows, according to the artist.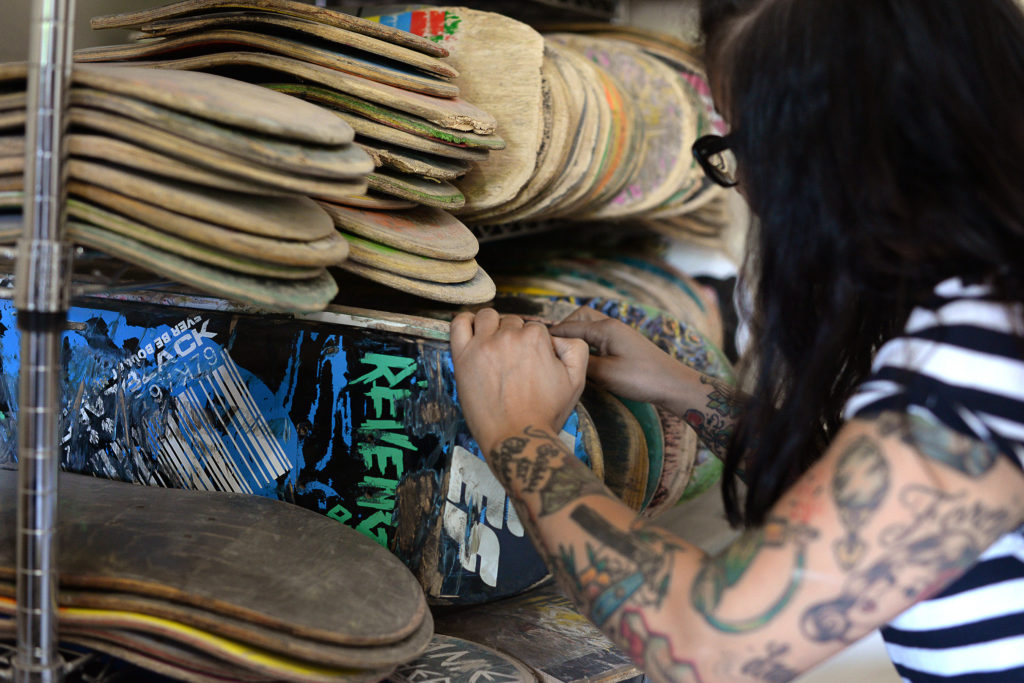 "It's exciting to come to a new city and meet new clients," Locklear said. "People are coming to find things that are unique."
As Craft + Design's featured artist, Tara created a one-of-a-kind necklace that was featured on the event's marketing materials. The hand-carved necklace is made of recycled skateboards and Durat, a post-consumer countertop plastic, combined with fabricated and patinated sterling silver findings. The piece is part of a collection of five necklaces that will be available for sale at her booth.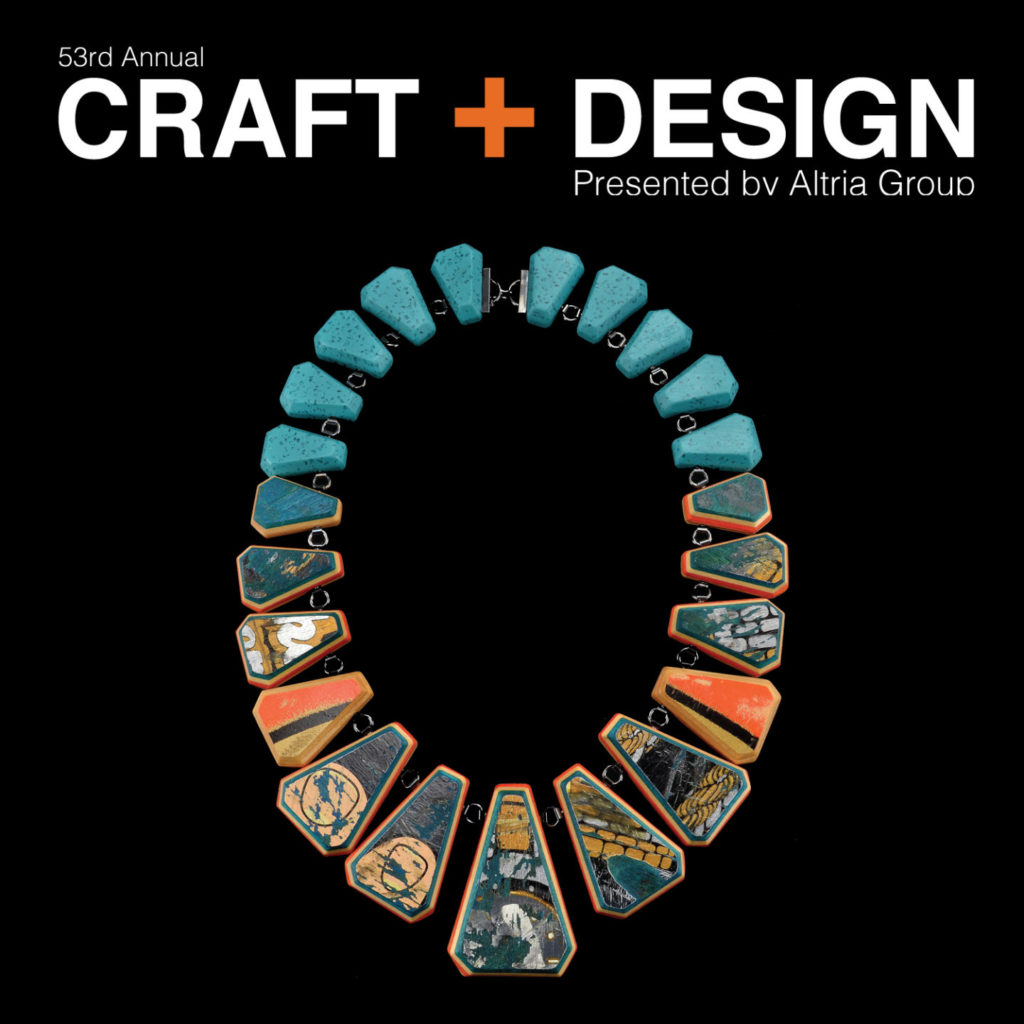 Craft + Design shoppers can expect to see three long necklace designs that are new to Locklear's collection, as well as several new earring designs and a slew of cuff bracelets. For an early peak at her booth, buy tickets to the McKinnon and Harris Patrons' Preview Party from 6-9 p.m. on Friday, Nov. 17. The Rise + Shine Breakfast offers another early shopping opportunity on Saturday, Nov. 18 from 9:30-11 a.m. General admission shopping hours run from 11 a.m.-5 p.m. on both Saturday and Sunday.