Quirk+VisArts Artist-in-Residence Grace Kubilius Prepares to Showcase Work at CURRENT Art Fair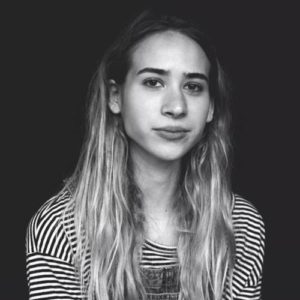 When CURRENT Art Fair opens on Thursday evening, visitors will get the chance to see how Grace Kubilius spent her summer.
Kubilius is the third VCUArts craft/material studies graduate to spend a summer at Quirk Gallery and Hotel's residency space, located in Richmond's Downtown Broad Street Arts District. The Visual Arts Center of Richmond and Quirk established the Quirk+VisArts Artist Residency to nurture the creative processes of visual artists in all stages of their careers.
Recipients of the Quirk+VisArts Artist Residency get the chance to show their work at the Visual Arts Center of Richmond, Quirk Gallery or an affiliated venue. For Kubilius that venue wound up being CURRENT, a contemporary art fair that runs from Thursday, September 28 through Sunday, October 1 at Richmond's Main Street Station. Her work will be exhibited at the Visual Arts Center of Richmond's booth.
"Having a live/work space has made a huge difference for me," said Kubilius. "Being able to wake up right in the morning and immediately go into the studio is the best."
Her exhibition will feature two steel structures, one with digitally printed textile pieces. Throughout the two armatures, the artist strung and tethered objects like dried flowers, sticks, bones and false eyelashes encased in resin. The exhibition also includes a video, which plays on a monitor that is set on top of a pedestal table made from wood, tile and glass. Some elements were made in VisArts' clay studio.
Kubilius earned a Bachelor of Fine Arts in fiber and experimental fashion from the Maryland Institute College of art. She graduated from VCUArts in May of 2017 with a Masters in Fine Arts in craft/material studies. The summer Quirk+VisArts Artist Residency is designed specifically for MFA graduates of VCUArts' craft/material studies program.
Kubilius said the residency gave her the chance to decompress and take a more thoughtful approach to her work. In graduate school, students are expected to work more quickly. The art feels more honest and personal to her because she's had the time to focus on understanding the materials and fully executing each piece. "I feel like I've had time to become more confident with the materials that I'm using."
Looking forward, she plans to incorporate new materials like glass into her work and hopes to develop new skills like welding. She's also considering selling her handmade clothing and jewelry.
"I'm realizing now that as I've had the time and facilities to make, that really is just the starting point for what I want to keep doing," Kubilius said. "It feels possible, so that's good."