About the Instructor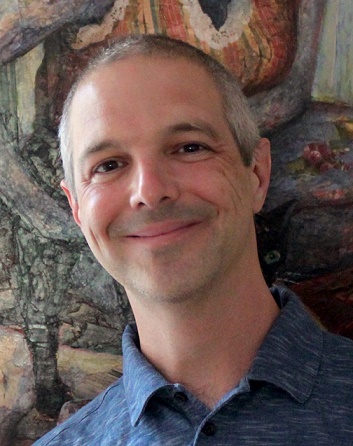 Josh George
A contemporary realist, Josh George paints with oils and acrylics on wood panel, incorporating layers of collage elements to achieve a texture and richness idiosyncratic to his work. His subjects include human figures, cityscapes, and scenes of everyday existence that capture the multifaceted nature of life in the American city. George's paintings offer narrative "snap-shots" conveyed with both a sly wit and sensitivity, juxtaposing humor and pathos to present the complexities of the modern American experience. Josh George at once celebrates and critiques our culture, expresses both disillusionment and exuberance, and discovers beauty and disappointment in unexpected places.
Josh George is represented by galleries in New York City; Tulsa, OK: Aspen, CO; Kansas City, MO; Raleigh, NC; and Columbia, MO. He shows in his current hometown of Richmond, VA at Glave Kocen Gallery.
His artwork has been featured such publications as Stile Magazine, Step By Step Magazine, American Art Collector, and Society of Illustrators, among others. George's work is part of Warner Music, Nissan, Capitol One, Sheraton Hotels, Hilton Hotels, Dominion Power, Landmark Bank, and Limno Tech corporate art collections.
He has taught for Pratt Institute and for Virginia Commonwealth University's Department of Communication Arts, and has been a guest lecturer for Syracuse University's MFA in Painting Program, Emory Henry College, The New Hampshire Art Institute, and Accademia di'Arte di Brescia in Brescia, Italy.
This instructor does not have any current classes scheduled. Check back later!