The Altered Image: Photographic Collage and Transfer (Ages 9–10)
Change the meaning of images you find in magazines by reworking them through the image transfer process. Learn this process to transform copies of photographs, as well as drawings, images and text from magazines and books into transparent layers within your art. You'll get an introduction to a variety of methods of using safe, non-toxic adhesives to manually transfer images, with a focus on contrast, composition and repurposing materials. After learning this new skill, we'll continue to experiment with combining various media, source material and collage techniques to create multidimensional, layered works of art. Work on a variety of surfaces, including fabric, paper and wood.
Special Notes
Classes are confirmed one week prior to the start date. In order to help us confirm classes, please register as early as possible.
About the Instructor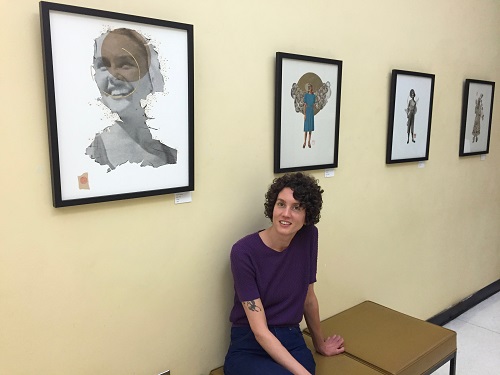 Blythe King
Blythe King is a Pittsburgh-born artist based in Richmond, VA. She utilizes a variety of processes including image transfer, photo collage, Zen calligraphy, and gold leafing to reveal the complexities of female identity. Her most recent project, Two Sides of the Same Coin, is focused on reworked portraits of women originally depicted in vintage mail order catalogues and magazine clippings. King studied religion and art and received her BA from the University of Richmond and her MA from the University of Colorado. She practiced Zen calligraphy with Stephen Addiss (The Art of Zen). Her art has been exhibited in museums, galleries, and art centers nationwide. King currently works as an artist, art educator, and professor of religious studies.
Website: http://cargocollective.com/blytheking
See More Classes By Instructor
Instructor Website
Back to Classes