Handle It Now: Totebags
Make and take your own tote bags in all the sizes and shapes you want. You'll be provided with handle material, basic fabric, sewing machines and most materials, but you may wish to bring some of your favorite fabrics or your own sewing machine. All levels welcome but basic sewing machine experience is a plus.
Special Notes
This class has been designed to accommodate beginners and students with sewing experience, and will prepare students for more advanced projects. This class may also be repeated. Sewing machines are supplied, but you may bring your own if you prefer.
Materials List
All materials are provided.
About the Instructor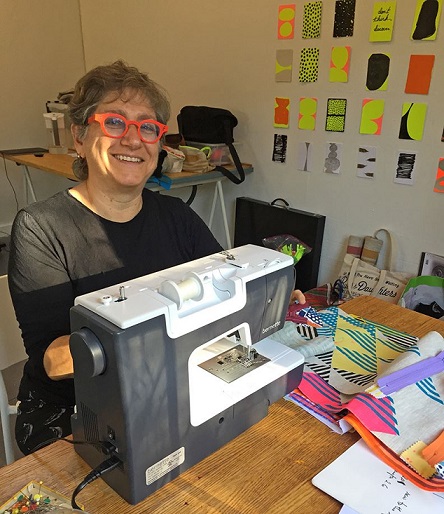 Alyssa Salomon
Under the moniker Blue Skies Workroom, Alyssa designs and makes bags, aprons, books, and other delights for everyday living using her own screenprinted fabric and papers, lots of vibrant patterns, glowing colors, and sometimes chickens. You'll find her work at Quirk Gallery, the ICA shop, Penland Gallery, and online at BlueSkiesWorkroom.com. Alyssa teaches workshops and at VCU where she served as the 2017/2018 School of Business Artist in Residence.
See More Classes By Instructor
Back to Classes