ONSITE: Rigid Heddle Loom Weaving (A)
Learn how to weave on a rigid heddle loom! We'll warp a rigid heddle loom using the direct warping method. This method is unique to rigid heddles and quick to set up so you can start weaving in no time. You can expect demonstrations on maintaining straight selvages, dealing with weft tails, changing colors, and more. Students will finish the class with a plain weave scarf, but don't let the term plain weave fool you! Plain weaves can create many unique and fun patterns just with the use of color. Rigid heddle looms are an accessible introduction to weaving; looms are much smaller than traditional floor looms, and are portable, and much more affordable.
Special Notes
Classes are confirmed one week prior to the start date. In order to help us confirm classes, please register as early as possible.




This is an On-site course. Students must follow current Covid-19 protocols, as outlined on our website. On-site courses do not come with studio access outside of class time. Paid open studio access is available through our Studio Access Program. Please visit visarts.org for more information.






About the Instructor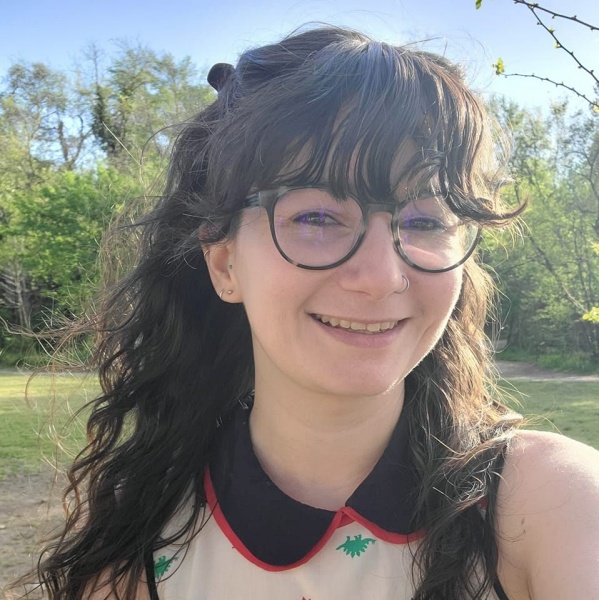 Nicole Bunting
Nicole Bunting received her BFA in Craft and Material Studies with a concentration in fibers from Virginia Commonwealth University in 2014. She previously taught Introduction to Textiles and Intermediate Textiles as an Adjunct Faculty member at VCU. Nicole is the owner and sole instructor of Warped Fibers - a website dedicated to bringing weaving information to anyone and everyone. She is a weaver, paper artist, bookmaker, and printmaker. When not in her studio, Nicole likes to be out exploring and traveling. Her work is influenced by the formation of natural patterns and their correlation to the ongoing inner dialogue from her own journals.
See More Classes By Instructor
Instructor Website
Back to Classes