ONSITE: Make a Tea Set
In this class for advanced wheel-throwing students, we'll learn the fundamentals of teapot design, as we explore shape, function, and tea-set cohesion. We'll look at shape design, pour-ability, handle placement, and handle types. This class will also include demonstrations and discussions about accessories, such as sugar bowls and creamers. Altogether, the goal is for each student to create their own tea set.
Special Notes
High intermediate skills on the wheel recommended.
You will receive 25 pounds of clay; additional clay is available for purchase. 
Classes are confirmed one week prior to the start date. In order to help us confirm classes, please register as early as possible.
Students must follow social distancing protocols and wear masks at all times. For more info visit visarts.org. This is an On-site course. On-site courses do not come with studio access outside of class time. Paid open studio access is available through our Studio Access Program: if interested please visit visarts.org.
About the Instructor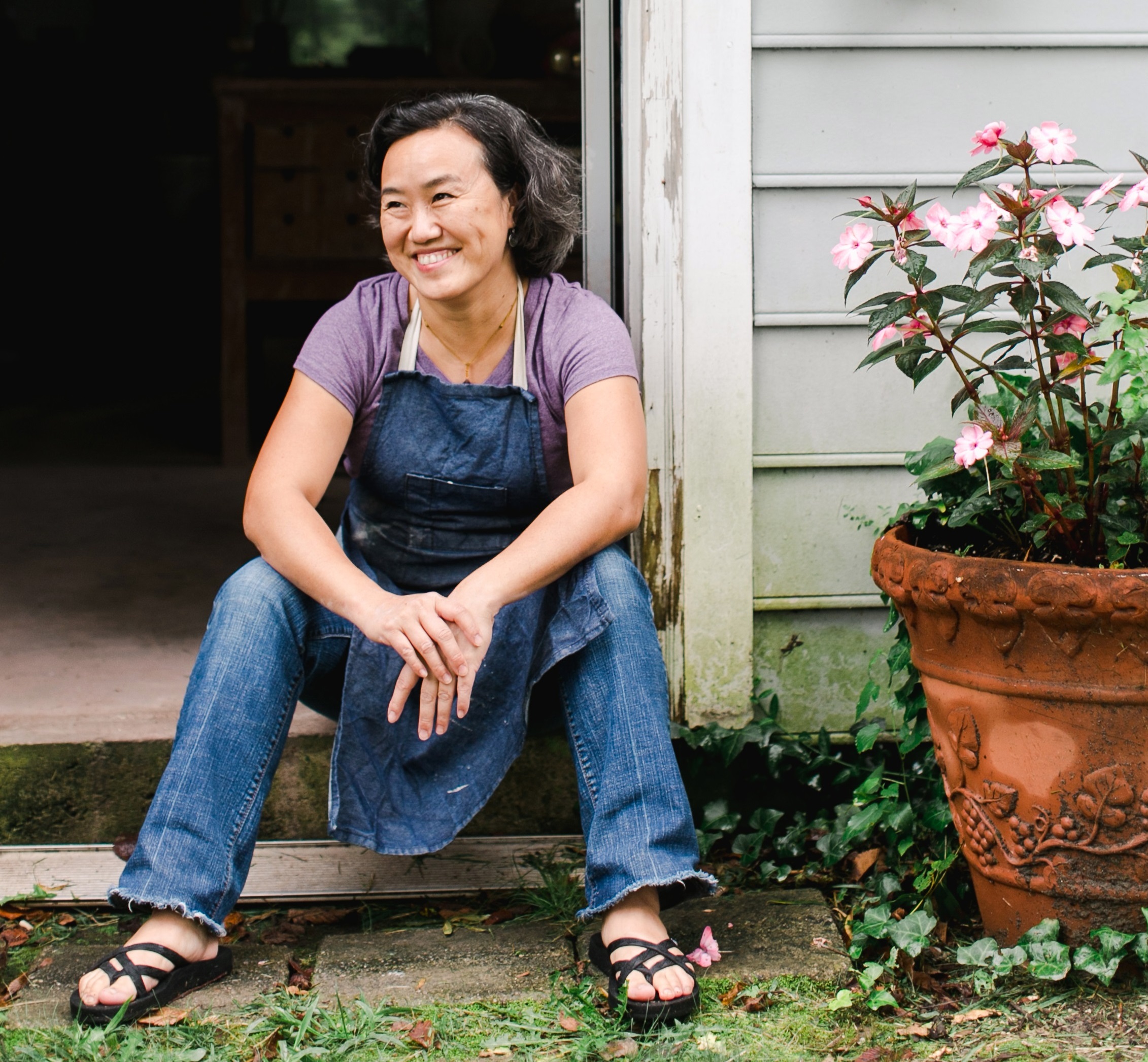 Nga Nguyen-Weaver
I have been working in clay since 1995 with an emphasis on functional ware. Clay is such a gratifying material for me. To manipulate a blob of dirt into something both beautiful and useful is why I create pottery. The forms and designs of my pieces are derived from observations in nature as well as careful considerations to the utility for which they are made. Although ever evolving, my aesthetic tendency bends towards simplicity. I hope that my work speaks to you as you hold it and use it and discover little quirks, nicks, finger prints... marks of the maker. I hope it brings you joy in your every-day rituals.
http://www.woodlandheightsstudio.com
See More Classes By Instructor
Back to Classes