ONSITE: Hand-Building Magical Clay Figures (Ages 9-11)
Students will explore mythology and magical creatures from around the world and create their own creatures in clay. Students will learn hand building skills and glaze and other decorative techniques. Students will create one to five mythological or magical creatures out of clay.
Special Notes
This is an ONSITE course. Students must follow social distancing protocols and wear masks at all times. For more info visit visarts.org.



Classes are confirmed one week prior to the start date. In order to help us confirm classes, please register as early as possible.



About the Instructor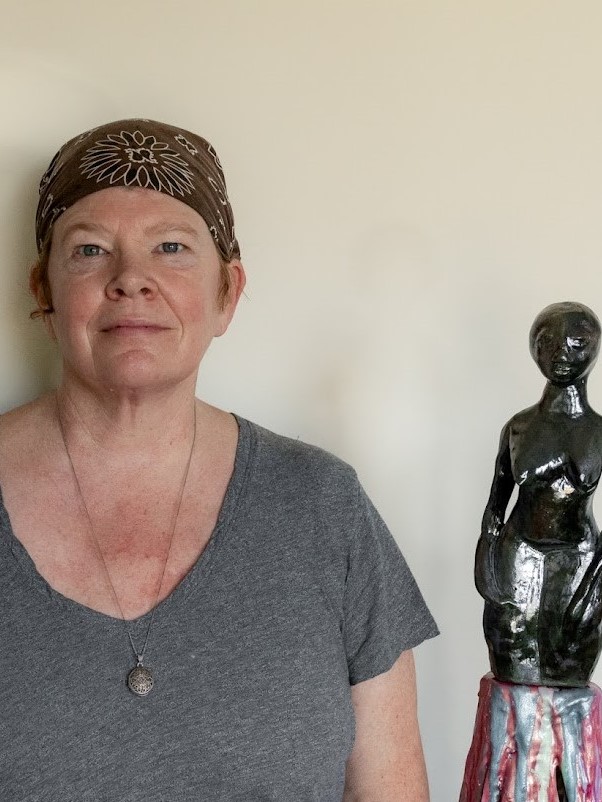 Bernadette Larimer
Bernadette Frerker Larimer is a ceramics artist currently living in Southern Virginia. Bernadette received her BFA with an emphasis in ceramics from New Mexico State University in 2019. She is known for her psycho-whimsical anthropomorphic sculptures. Her work is the material expression of her deep love for nature, spirituality, and the divine feminine mystique. Working primarily with ceramics (earthenware, stoneware, and porcelain), she employs various slips, underglazes, glazes, and lusters. Her preferred techniques include coil-building and wheel throwing, as well as hand-building to create human and abstract forms. She also creates functional work with images of goddesses and other magical beings. Bernadette lived for nearly seven years in the high desert of New Mexico, whose stark beauty inspired her art. She recently relocated to the East Coast where - although a striking contrast to the high desert - she again draws inspiration from her surroundings, most notably the ocean, swamps, and forests.
Instagram: @ bedazzled_b_daz_
See More Classes By Instructor
Back to Classes