ONLINE: Visual + Written Journaling (Ages 9-11)
Explore exciting ways to combine words and pictures as you record creative ideas, document your life, and express your thoughts and feelings. We'll fill the pages of a composition notebook with images and writing that reflect who you are, what you know, and what you find interesting. This class will include both writing and drawing, with the option to use found materials and collage. You'll leave the class with a special notebook that contains many pages of drawings, diagrams, notes and personal writing.
Special Notes
Class time will consist of demonstrations, generative activities, and conversation. We'll spend some time writing and drawing in our journals during class time, but to get the most out of this class, students may want to continue working in their journals outside of class time. Previous drawing or creative writing experience is not required. 
This class is held online through Zoom; learn more about how online classes work here
About the Instructor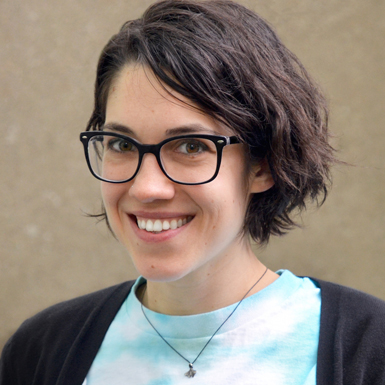 Lauren Miner
Lauren Miner is a graduate of Virginia Commonwealth University, where she earned an MFA in creative writing (concentrating in poetry) and an MA in English (writing her thesis about descriptions of photographs in the poems of Larry Levis). She's led creative-writing workshops at VCU, the UVa Young Writers' Workshop, and elsewhere. Her creative interests include poetry, nonfiction, photography (both analog and digital), and comics. She currently serves as an assistant poetry editor at Four Way Review, and she is the Artist-in-Residence for the James River Park System.
See More Classes By Instructor
Back to Classes