ONLINE: Short Story Fiction Writing
Explore short story fiction writing by studying narrative craft elements like story, plot, character, scene, structure, archetypal patterns and dialogue. We'll examine professionally published pieces and your own work. By the end of the course, you'll be ready to begin a story based on a word or an idea. You'll also understand how to evaluate and revise your work.
Special Notes
In order to complete this class, you should have reliable online access, and a functioning computer with a camera. There will be homework: readings and writing. Students should have something to write with and on. There is no textbook. I will also be sending Word and PDF files regularly; if you don't have Word we can work through Google Docs.

Originally published in our catalogs as a 6:30-9pm Friday class but has since been switched to 6:30-9pm on Thursdays.

Classes are confirmed one week prior to the start date. In order to help us confirm classes, please register as early as possible.

This class is held online through Zoom; learn more about how online classes work <a href="https://www.visarts.org/classes-camps/visarts-online-class-support/">here

About the Instructor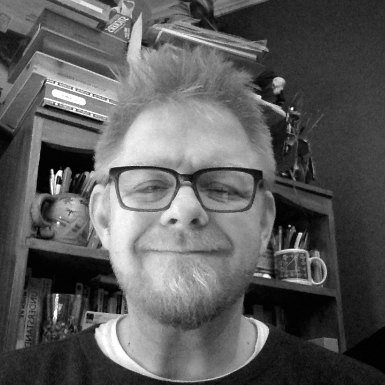 Jamie Fueglein
Jamie Fueglein holds an MFA in fiction from Virginia Commonwealth University where he currently teaches in the Focused Inquiry Program. He has also taught writing classes through the English departments for both VCU and the U of R. Jamie has extensive experience in leading writing workshops focused on short stories and on novel length works.
See More Classes By Instructor
Back to Classes