Mixed-Media Collage + Image Transfers (Ages 11-12)
Join us after school to continue your exploration into the arts! You'll work in our professional studios with amazing local artists and educators. We have both weekday classes that meet twice a week after school, as well as weekend classes. No prior experience necessary! We welcome beginners and repeat students.
Explore collage techniques to create your own unique compositions. Then learn the image transfer process to transform copies of photographs, drawings or other imagery into unique, transparent layers within your pieces.
Special Notes
All materials and equipment provided.
About the Instructor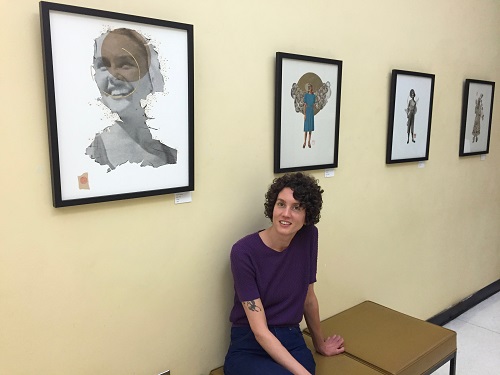 Blythe King
Blythe King's art reconciles her background in Religious Studies with her interest in the effects of popular culture on female identity. Featuring reworked images of fashion models from American mail-order catalogs from the 1940's and 70's, Blythe's collage and image transfer portraits suggest that through a process of transformation, we may see more clearly the work of culture on women's bodies. In 2012, Blythe transitioned from owning and running a creative online retail business, working with vintage textiles, to a renewed dedication to her art practice, working with commercial images of women from vintage catalogs. Since then, her work has been exhibited throughout Virginia, including the Virginia Museum of Contemporary Art, and nationally, including galleries and art centers in Pennsylvania, Illinois, Georgia, South Carolina, and Washington D.C. Blythe was born in Pittsburgh, PA, and currently lives and works in Richmond, VA.
See More Classes By Instructor
Instructor Website
Back to Classes