Large-Scale Monotype Printing – New!
Explore the exciting and painterly process of monotype. You'll be introduced to a variety of applications, combining drawing, painting, collage, ghost images and stencils. We'll create medium- to large-scale, one-of-a-kind prints with vibrant, oil-based palettes and water-based inks.
Special Notes
Classes are confirmed one week prior to the start date. In order to help us confirm classes, please register as early as possible.
About the Instructor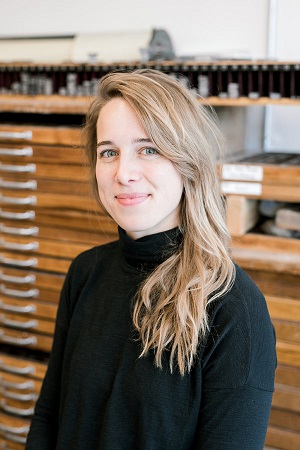 Sophie Treppendahl
Sophie Treppendahl is from Saint Francisville, Louisiana who received her BA in Painting and Printmaking from College of Charleston in Charleston, South Carolina. After graduating she worked for Garden & Gun Magazine, founded the Charleston chapter of Creative Mornings, and maintained steady studio practice. After some travel and a short stint living outside New York, she has happily settled in Richmond. She works as a studio coordinator at the Visual Art Center of Richmond, paints in her studio at Studio Two Three, and teaches classes at both. Her main mediums are oil painting and monoprinting. The inspiration for her work is drawn from the people and objects in her life, as well the landscape around her.
See More Classes By Instructor
Back to Classes