Large-Scale Cyanotype – New!
Create a life-sized portrait of your family or group of friends (up to 4 people) using the cyanotype process. Cyanotypes are an alternative, non-silver photographic process that utilizes UV light. Exposed areas turn a deep blue, while unexposed areas remain white. Plan to bring objects, negatives, small furniture or anything else that is representative of what is important to you and your group. Learn how to coat, dry and expose a cyanotype fabric sheet in order to make a large scale image of you and your loved ones.
Special Notes
All materials provided. A group is responsible for one class tuition/materials fee. A group consists of four or less people. (Example: One family of four would pay $115 total).
About the Instructor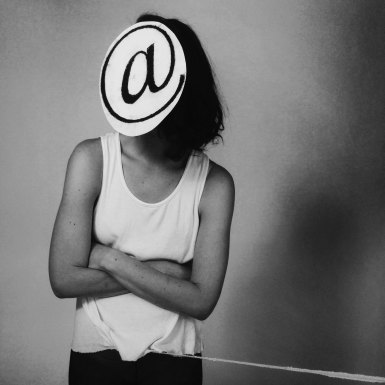 Sarah Midkiff
Sarah Midkiff studied studio art and photography at Notre Dame, RIT, and ICP, and Southern Illinois University. Though photography is her primary medium her practices also include drawing, animation, and interdisciplinary works. In recent years, her projects have explored communication and gender, confronting the largely unconscious spaces in which reality and language construct each other. She has taught a wide range of imaging classes including 35mm, medium format and large format film and digital camera technique, silver gelatin printing, color printing, alternative processes, advanced digital printing and Photoshop, flash and continuous studio lighting.
See More Classes By Instructor
Instructor Website
Back to Classes