Kitchen Printmaking (Ages 11-12) – NEW!
Using items found around the house, students will practice their creativity and resourcefulness. We'll explore traditional printmaking techniques like relief carving, mono-prints, callograph plates and patternmaking with everyday household items. We'll also discuss the history of printmaking and the conceptual and practical value of creating multiples. Explore the textures of the everyday objects around us and get creative to make art at home.
Special Notes
Students will need access to a computer, laptop, smartphone or tablet and have downloaded the Zoom app before class begins.
Art After School classes this session are not open to registration to the general public.
Materials List
Materials are supplied by VisArts, and will be dropped off to students ahead of the class.
About the Instructor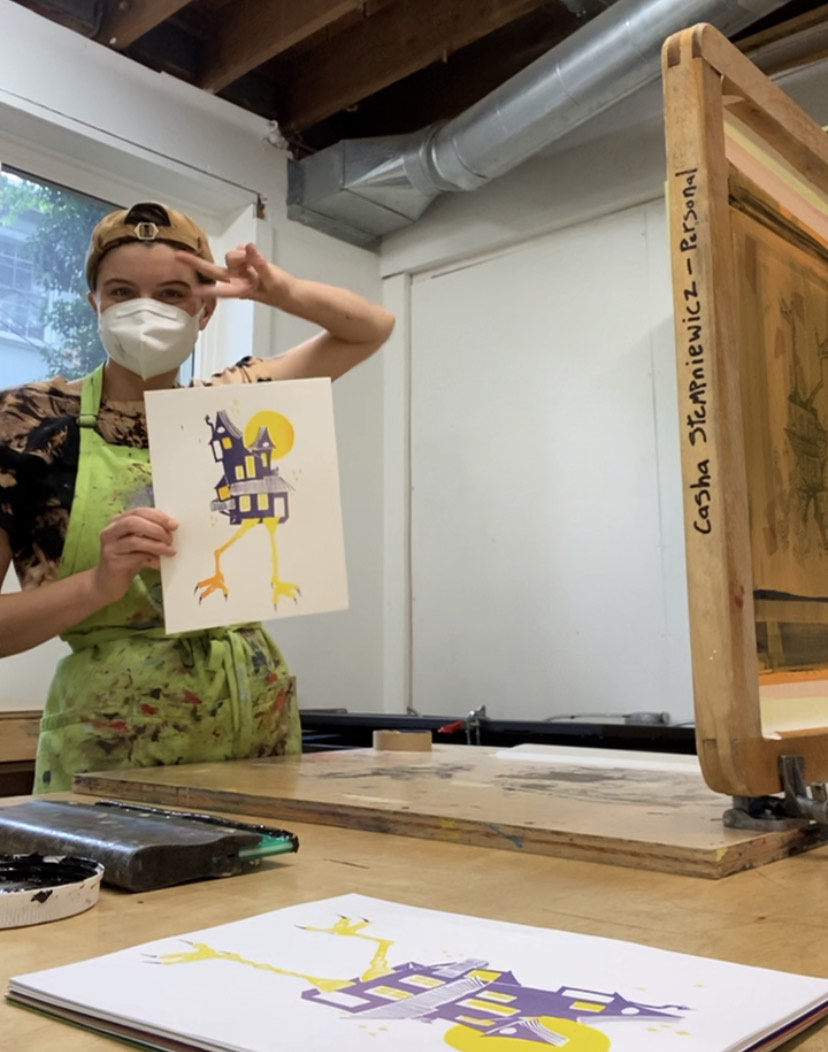 Casha Stempniewicz
Casha Stempniewicz is an artist and an educator based in RVA where they received a BFA in both Art Education and Painting + Printmaking. Casha has worked as a middle school Art Teacher, Art Camp Director, a Lead Infant Teacher in addition to volunteering as a Printmaking Studio Monitor here at the Visual Arts Center. Casha enjoys making, getting lost in thought, and sleeping in the sun on rocks by the river. Casha believes that making art is an essential human experience. As a teacher and an artist, Casha prioritizes process over product- how does creating make you feel? Casha moves through the world shouting, "Art is for everyone! Art is for everyone! Art is for everyone!"
See More Classes By Instructor
Back to Classes