Kitchen Canisters + Cookie Jars – New!
Use clay slabs to create a set of graduated, covered canisters and/or a large cookie jar. We'll add lids and handles, then move on to surface decorations. You'll learn to roll and join the side walls, slump form your lids and create a gallery to encase the pieces. After we've mastered small jars, we'll create a large, 8" diameter cookie jar.
Special Notes
All materials and equipment provided.
About the Instructor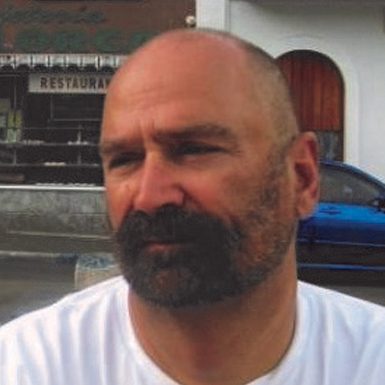 Al Pellenberg
Al has been been playing and working with mud since he was a kid, his "Play-Doh Fun Factory" was just the best toy Al ever had. Al believes he became an architect and space designer as a result of all those things that he built in my "first childhood." Over the years he have been in and out of the clay studio. He worked on the wheel for many years making bowls, cups, teapots and the lot, but the move to hand-building has been very rewarding and offering a set of challanges that combine both his architectual training and creative side in new and different ways
See More Classes By Instructor
Instructor Website
Back to Classes