Introduction to Modern Calligraphy
Explore the art of calligraphy. We'll start by discussing the differences between traditional calligraphy, lettering, brush lettering and dip pen techniques. You'll learn about traditional ink-nib pens to, then we'll use modern brush pens to practice strokes and create letters. Finally, we'll cover difficult connections and unique flourishes that will help you develop your own style.
Materials List
All materials provided.
About the Instructor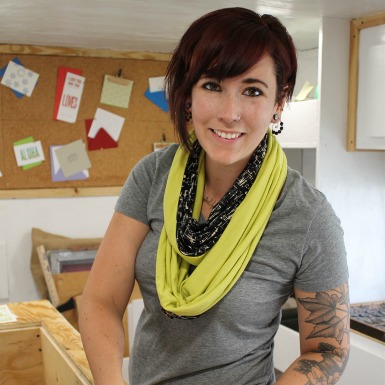 Natalie Kay
Natalie Kay is the owner of Off the Beaten Press. She lives and works in Richmond, VA but plays all over. An avid traveler, she finds inspiration for her designs everywhere she goes. Natalie grew up in the Washington, DC area and has a degree in Graphic Design from James Madison University, where they taught her the difference between a typeface and a font. She has a huge passion for design which translated naturally to printmaking. She loves to letterpress and shares that love with her students through classes at the local art center.
See More Classes By Instructor
Back to Classes