Introduction to Letterpress (C)
Explore the letterpress printing process, which dates back to the 15th century and the time of Gutenberg. We'll cover typesetting, inking, printing and paper selection as you become familiar with the terminology and VisArts' presses. You'll have time to create multiple pieces and trade work with classmates, which will help you build a small collection of handmade letterpress art.
Special Notes
Classes are confirmed one week prior to the start date. In order to help us confirm classes, please register as early as possible.
About the Instructor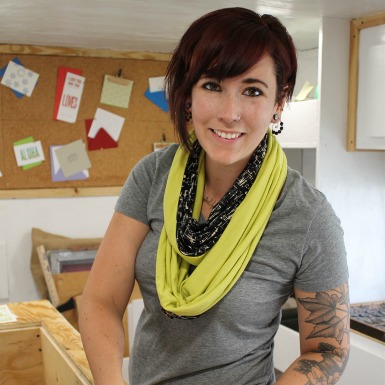 Natalie Kay
Natalie Kay is the owner of Off the Beaten Press. She lives and works in Richmond, VA but plays all over. An avid traveler, she finds inspiration for her designs everywhere she goes. Natalie grew up in the Washington, DC area and has a degree in Graphic Design from James Madison University, where they taught her the difference between a typeface and a font. She has a huge passion for design which translated naturally to printmaking. She loves to letterpress and shares that love with her students through classes at the local art center.
Website: offthebeatenpress.com
See More Classes By Instructor
Back to Classes