Indigo Paste Resist
On May 12th and 13th, join VisArts in welcoming seven guest artists from the Penland School of Crafts in North Carolina. Each artist is a studio coordinator at Penland who will be taking over our studios and offering unique weekend workshops that bring new techniques and ideas to VisArts.
Experiment with indigo, an astonishing dye that can be built up in layers for variations in shade. We'll mix a fructose indigo vat, then talk about how to start, feed, and maintain an indigo vat with different reduction materials. Next, we'll mix a paste resist, which will block the dye from adhering to the fabric in the vat, but rinses away easily with water. The resist can be painted, stamped or printed onto the fabric. Indigo by itself is beautiful, but the combination with paste resist opens an enormous range of design possibilities. We'll use a few different types of fabric to help us understand how weave, fiber and texture factor into the final visual effect. Finally, we'll discuss how to neutralize the indigo and finish with a final boil.
Special Notes
All materials are provided.
About the Instructor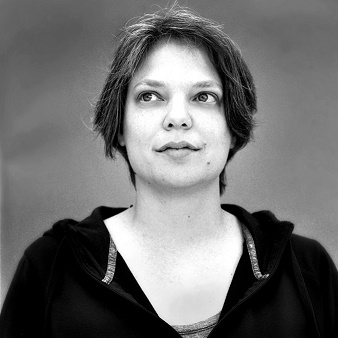 Amanda Thatch
Amanda Thatch is the Studio Coordinator for Textiles and Drawing/Painting at Penland School of Crafts. She has spent time as a resident artist at Art Farm in Nebraska; a studio intern at Women's Studio Worksho; an Allesee Fellow aboard the traveling museum Artrain USA; and a Core Fellow at Penland. She has been a visiting artist and instructor for topics including natural dye, weaving, paper making, and book binding. She recently had work in shows at El Centro de las Artes de San Agustín in Oaxaca, Mexico, and at Turchin Center for the Arts in Boone, North Carolina.
See More Classes By Instructor
Back to Classes