Heavy Metal Figure Study
Put some life (and death) into your figure studies with models dressed in sci-fi and fantasy costumes.  You'll get excellent instruction with Thomas Van Auken and bang your head to heavy metal music. If we made this class any more awesome it would be illegal.
Special Notes
Previous drawing and painting experience is recommended. Students should expect to draw and paint figure models in fantasy and sci–fi costumes while having their faces melted off by heavy metal music.
Classes are confirmed one week prior to the start date. In order to help us confirm classes, please register as early as possible.
Materials List
Any drawing or painting materials are welcome, but students should come prepared to work at an easel, and be prepared for both short (1 min) and long (<1hr) studies. Paints are welcome, but some sort of drawing material is recommended for every class.
About the Instructor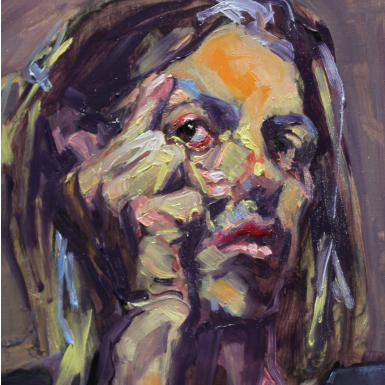 Tommy Van Auken
Thomas Van Auken decided to be an artist when he was drawing a horse in the first grade. Since then, he has focused on drawing and painting, working and experimenting with a variety of materials, especially oil paint. He studied at the Corcoran School of Fine Art, and has shown in a number of galleries including 2nd Street Gallery in Charlottesville, VA, and Joan Wich and Co in Houston, TX. In Richmond, he has shown at Eric Schindler Gallery several times over the past 20 years. He began teaching at the Visual Arts Center of Richmond in 2003.
See More Classes By Instructor
Back to Classes