Fun with Printmaking (Ages 11–12)
Develop a style all your own with ink and watercolor creations. We will observe the natural world and learn techniques to draw what we see in ink, then learn watercolor approaches to add depth and dimension to our pieces. You will create a series of paintings that show your unique personality.
Special Notes
ArtVenture classes are confirmed two weeks prior to their start date.
Materials List
All materials are provided.
About the Instructor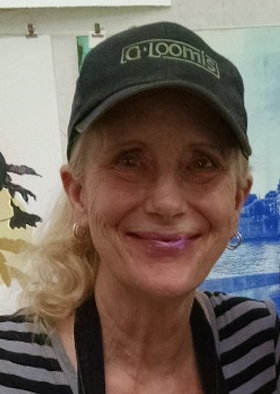 JC Gilmore-Bryan
JC Gilmore-Bryan is a professional artist. In addition to teaching at VisArts, she also teaches at Virginia State University and has taught at VCU. She is a member of the Professional Printmaking group ONE/OFF. In 2011 she received a Fulbright Scholar award to teach mural painting and do her own work in screen-printing for a solo exhibition at the National Academy of Art in Sofia, Bulgaria. She has done residencies in Bulawayo, Zimbabwe and in Paris at the Cite' Internationale des Arts. She has a MFA from Columbia University, MA from Vanderbilt University and a BS From MTSU. Her work is in collections around the world.
Cité Internationale des arts Paris
2 month Artist Residency.
7e FETE DE L'ESTAMPE Exhibition
Atelier SERIGRAPHIE May 25 & 26,2019
Solo Exhibition June,2019.
See More Classes By Instructor
Back to Classes